Description
Minister for Women's Interests Hon. Simone McGurk MLA and Member for Mining and Pastoral Hon. Kyle McGinn MLC invite you to an International Women's Day Breakfast: More Powerful Together.
#IWD2019 #MorePowerfulTogether #Kalgoorlie
The keynote address will be by the Hon. Simone McGurk MLA, and Hon. Kyle McGinn MLC has put on a free healthy breakfast with tea and coffee. Plus there will be the opportunity to have your say on the development of our 10 year Women's Voices plan (more information below).
The breakfast is free, but RSVPs are essential. Hon. Kyle McGinn MLC initiated this event to make sure there was an IWD event on the week of IWD, and he would love to see you there.
Any enquiries, please contact Kyle McGinn's office on 9022 7003 or MiningPastoral.McGinn@mp.wa.gov.au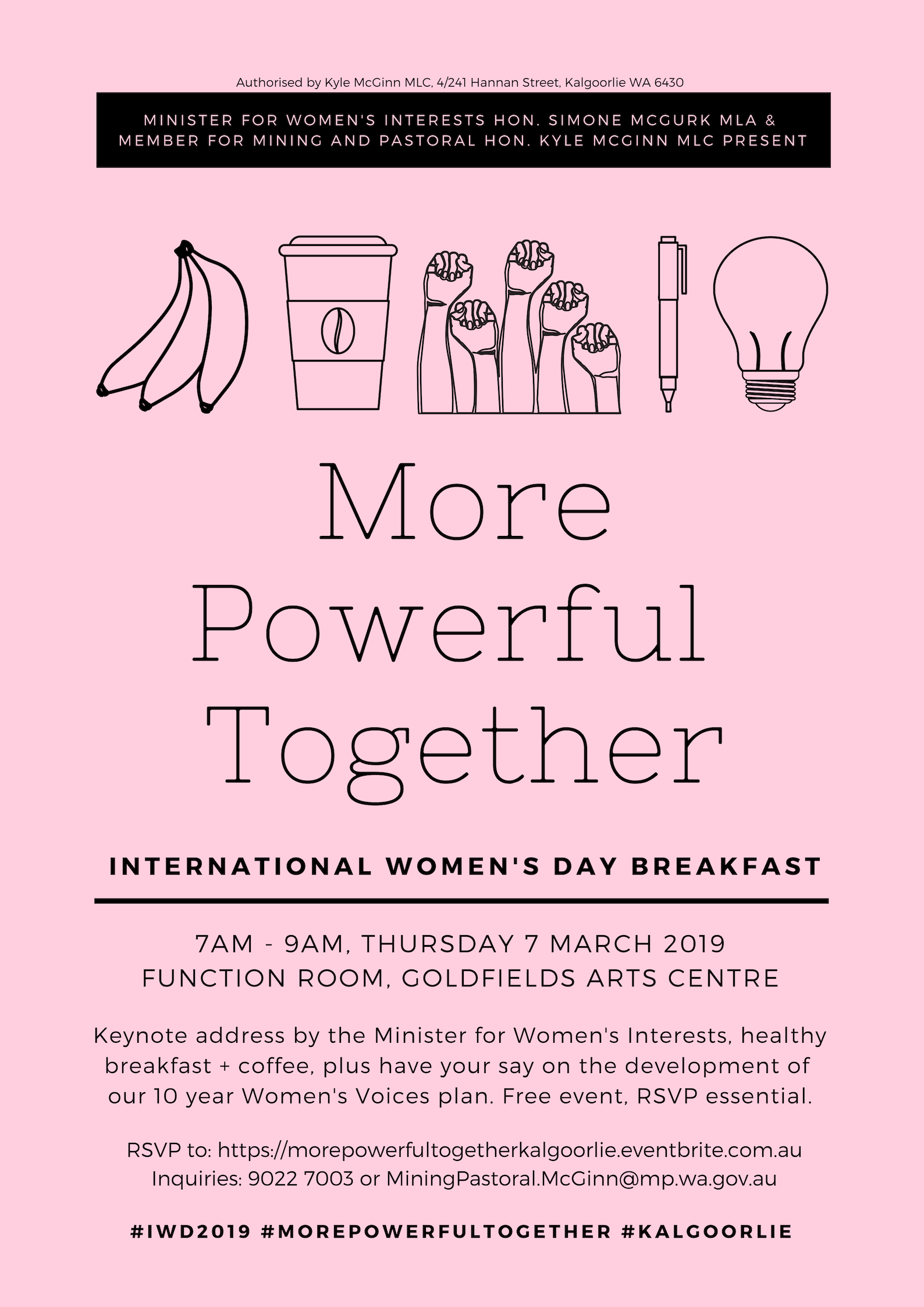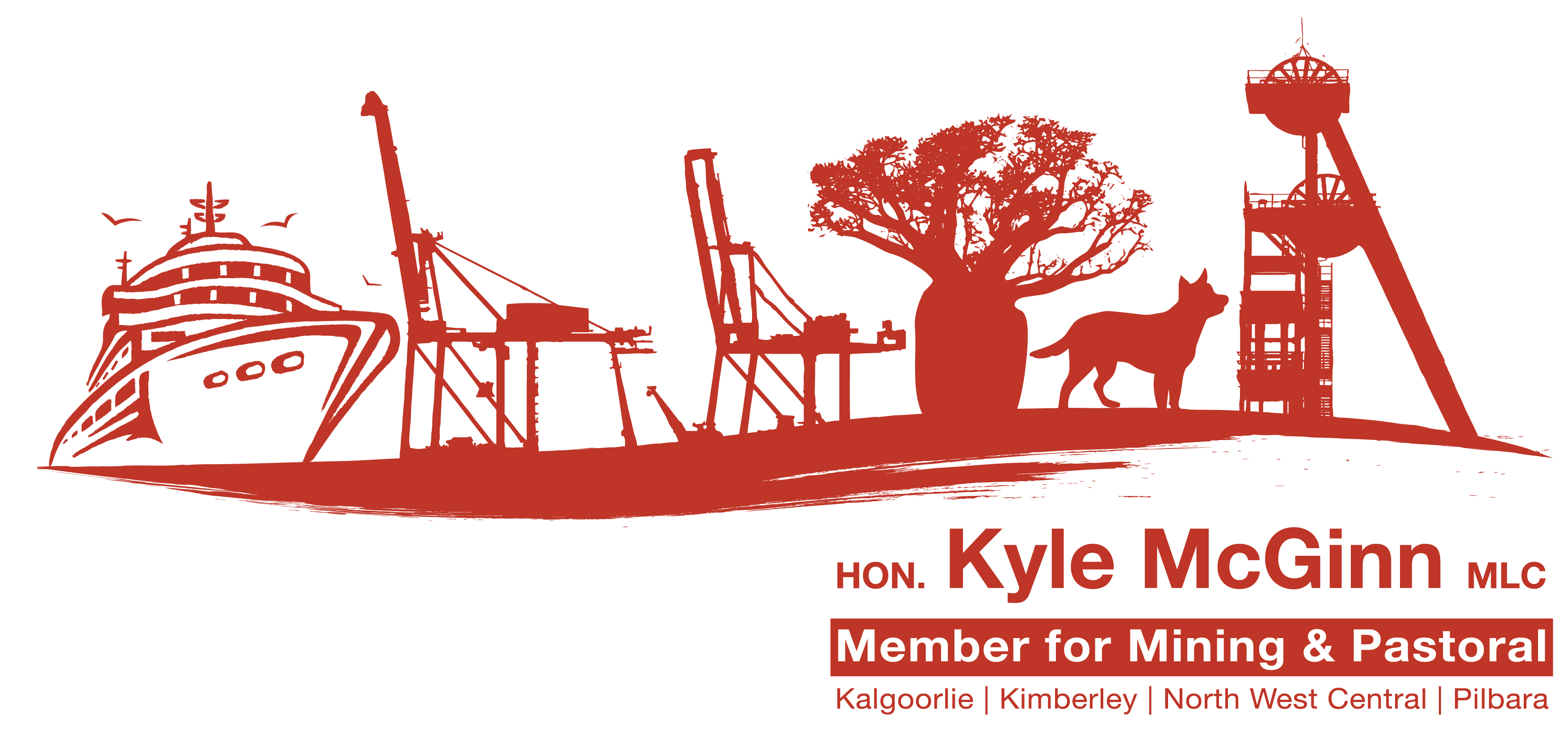 About the Women's Voices plan:
The State Government is developing a plan to help tackle gender inequality in our society by putting women's voices front and centre. The plan, Women's Voices, is being led by the Minister for Women's Interests Hon. Simone McGurk MLA. To develop the plan, we'll be talking to the community to ensure views, aspirations and needs of women across WA are incorporated. Business leaders, community organisations, students, future leaders, workers, forward thinkers, educators and people from a vast range backgrounds are encouraged to participate.
Women's Voices is about identifying the specific issues that women face and exploring options to address them. Some problems experienced solely or primarily by women contribute to multiple levels of disadvantage for women and also affect their families and communities. There are many reasons to advance gender equality and four focus areas of this plan are safety and justice, leadership, economic independence and, health and wellbeing. We want women to have more legal rights, more access to resources and more opportunities to pursue their chosen pathways. For too long women have been limited in the choices and opportunities available to them. Women's Voices will be used to encourage and implement long term solutions.
More information on the Women's Plan is available here: https://www.communities.wa.gov.au/wa-have-your-say/womens-plan/
More information on International Women's Day: https://unwomen.org.au/campaign/international-womens-day-2019/