Description
Join the movement to accelerate humanity and attend our Ideator meetups. If you enjoyed the Moonshot Melbourne launch weekend, then stay engaged as we continue to build a strong space innovation community in Victoria.
Ideator is the gateway to our community and our accelerator programs. It's our way of helping connect the local space ecosystem, whether you're an industry professional, academic researcher, job seeker, entrepreneur, or student.
Week 7 - 12 December - Financial Basics for Space w/ Robert Krigsman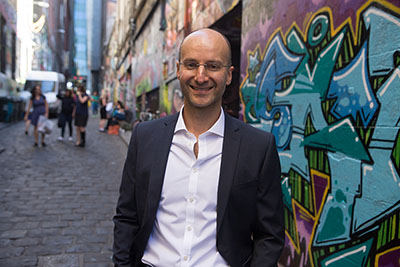 Accounting and finance might seem like a dry topic, but when you're passionate about solving an important problem at scale, the only way to do it is to understand how to use simple tools to keep track of your project and your financial runway.

This weeks discussion will show you how to use a few scary sounding, but very simple acounting tools: the Profit and Loss statement, Cash Flow model, and the Balance Sheet. We'll dive into some common mistakes that cause valuable projects to crash, what grants might be available to you for your project, how and when to look for private investment for space and big-idea businesses.
This is also a great little primer for anyone looking to improve their personal finance literacy!

Robert is the principal of Krigsman Partners, mentor and writer for StartupSmart, Smart Company and ShoeString Media. Robert is a Fellow Chartered Accountant (FCA), a Chartered Tax Adviser (CTA) and a Registered Tax Agent.

Robert is a former director of anti-viral software company Kaspersky Lab Australia and New Zealand Pty Ltd, Advisor to the BlueChilli Accelerator and tech platform recruitment disruptor Weploy, Director of Datamine Analytics, former fintech Latipay and large SAP Integrator and provider, Soltius. Robert is also involved in numerous startups as an advisor and mentor, working with tech incubators and VC's. Robert is also a Director of Tax and Super Australia, a public company engaged in national tax education and advocacy and on the Professional Standards Committee for the Chartered Accountants Australia and New Zealand.
Schedule
6:00 - 6:15 Roundtable introductions
6:15 - 7:00 Special-guest-led topical discussion
7:00 - 7:15 Dinner provided
7:15 - 8:00 Cadet progress updates and community feedback
8:00 - 8:45 Networking and free chat
---
Moonshot Cadetship Program
Do you have what it takes to use your skills and work with others to try and solve humanity's biggest challenges?
Prove your ability to turn ideas into valuable side-projects and even real space businesses and use the Moonshot Ideator as a personal accelerator. Cadet graduates have demonstrated the use of their unique skills, independent and collaborative thinking, and have developed a strategic ability to solve unsolved problems. Perhaps you're interested to work on a way to help new businesses comply with local space activity laws, recycle orbital space junk, or use hyperspectral data collected from satellites to optimise farming yields.

Graduating the program is a useful way to signal to prospective employers that you'd make a valuable asset to their team if you haven't already formed your own financially sustainable space business.
To graduate you must:
- have been a registered cadet when attending each of the 16 Moonshot Ideator episodes of any year; and
- completed at least 12 Cadet Logs (personal progress updates shared with other cadets); and
- submission of a < 800-word report explaining why you meet the expectations of a successful graduate.

To find out more or register your participation in the cadetship program, attend the next Ideator session!