About this Event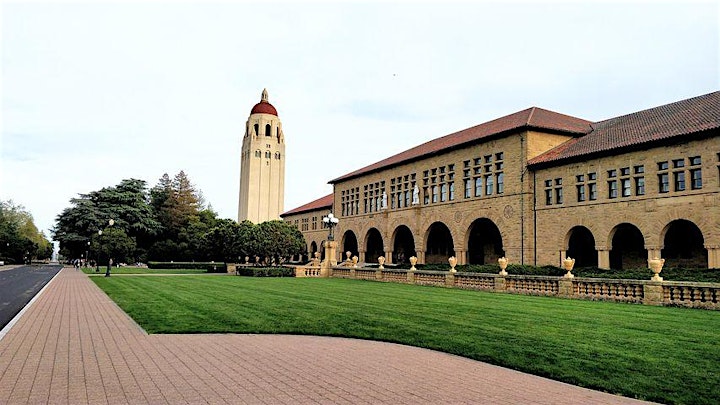 We are a global community of 'crazy ones' who are setting out to build a better future. Launched out of Stanford University, home to companies like Facebook, LinkedIn, Google and Netflix among others. We're collecting and connecting inventors, entrepreneurs, and students just like you who share our goal.
This workshop will:
Teach you how to 'THINK BIG' before your local coaches help you apply what you've learned to your world-changing idea.
Equip you with tools and frameworks widely used in Silicon Valley and Stanford to birth great ideas.
Provide you with the mindset, skill set, and network you need to invent the future
Connect you locally and with Silicon Valley where you will hear and learn from leaders such as:
Bill Cockayne Ph.D : Director of Silicon Valley Innovation Academy, Inventor and Technology Executive. Notable Affiliations: Apple, Microsoft
Tamara Carleton, Ph.D : CEO of Innovation Leadership Group, SVIA Executive Director. Research Advisor, Consultant & Strategic Advisor Stanford University
Ted Selker, Ph.D: Associate Professor at MIT Media Lab, Former Professor at Stanford, Directed Research at Carnegie Mellon University & UC Berkeley
This workshop has been run at Airbus, Volvo and other big companies and is now coming to you.
The Workshop Schedule:
The workshop is run face-to-face and is set up into two slots with speakers from Silicon Valley dialling in in the mornings, followed by working in teams alongside your local coaches to apply what you've learned.
The workshop will include opportunities to apply for grants. The Faculty of Business and Law Executive Education has offered one fully funded scholarship (total value $3250) to attend the Curtin Ignition Program 2020. If you are a Business or Law student at Curtin you may be eligible to take the class for credit.
Whether you are a student, professional or entrepreneur if you are interested in innovation and entrepreneurship or would like to get a taste of Silicon Valley then this workshop is for you!
Run by coaches who have been trained at the Silicon Valley Innovation Academy at Stanford University.
For any queries, contact us on team@moonshotalliance.io