Moodle for Motivation Tool Guide

Friday, 13 September 2013 from 2:00 pm to 3:00 pm (ACST)
Event Details
Moodle for Motivation Tool Guide

#MforM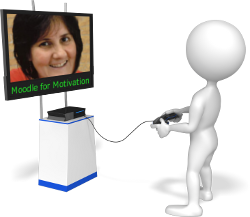 Games and Play are a natural way to learn. Educational Games (or serious games) are designed to acquire or improve knowledge and skills as defined by learning outcomes. Designing a quality educational game often requires skill and a high investment of time.
On the other hand, Gamification is the use of game-like elements in non-game contexts. This can be a quick and effective way of increasing engagement and improving learning outcomes.
You can implement gamification within the Moodle LMS. Watch demonstrations of how to create activities in Moodle and explanation of recommended plugins.
The session covers:
Strategies to provide learners with goals, rules, feedback and voluntary participation
Rubrics, custom scales, and progress bars
Examples of engagement loops and progression loops in online courses using openbadges
Moodle reports and logging as feedback tools.
Gamification for motivation
Join us online with Nat Denmeade, Friday, 13 September 2013 from 2:00 PM to 3:00 PM (CST). Seating is limited to the first 50 respondents Due to popular demand, seats have been increased to 75!
Who should attend?
Educators in the University, VET and Corporate sectors who are using Moodle as a LMS.
Download the Moodle for Motivation Guide (PDF - 2MB)
Meet the presenter - Natalie Denmeade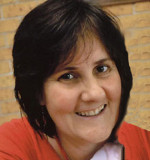 Natalie has found her niche in life is technology and education. Her specialist areas are Moodle Learning Management System, Mobile Computing, Web Technologies, and Indigenous Perspectives. She has recently managed two National VET eLearning Strategy projects that explored mobile learning and Google Web Apps. In these projects, Gamification elements were used to motivate disengaged learners. Natalie promotes a constructivist approach to learning and is interested in researching how eAssessment tools can transform traditional Assessment methods. Her recently published 'Moodle for Motivation Tool Guide' has been distributed widely as a very useful tool to promote diversity in eAssessment based using gamification strategies.
Natalie's background includes Project Management, TAFE Teacher/Moodle Admin, Wide Area Network support & IT training for NSW Health, Web Design, and partnerships with Indigenous families and communities.
Organiser
Klevar is a learning and education company who specialise in the application of technology to achieve successful outcomes for learning and education.
We do this through our unique model that outlines our approach to achieving innovative, stable, sustainable outcomes.
We provide consultancy, project management, educational design and research as well as content development, front and backend technical solutions. Our approach is to consider the evidence base for solutions balanced with future proofing activities to ensure relevance for the future.