Making decisions about the future of the family farm/property needs careful consideration and all the facts.
About this Event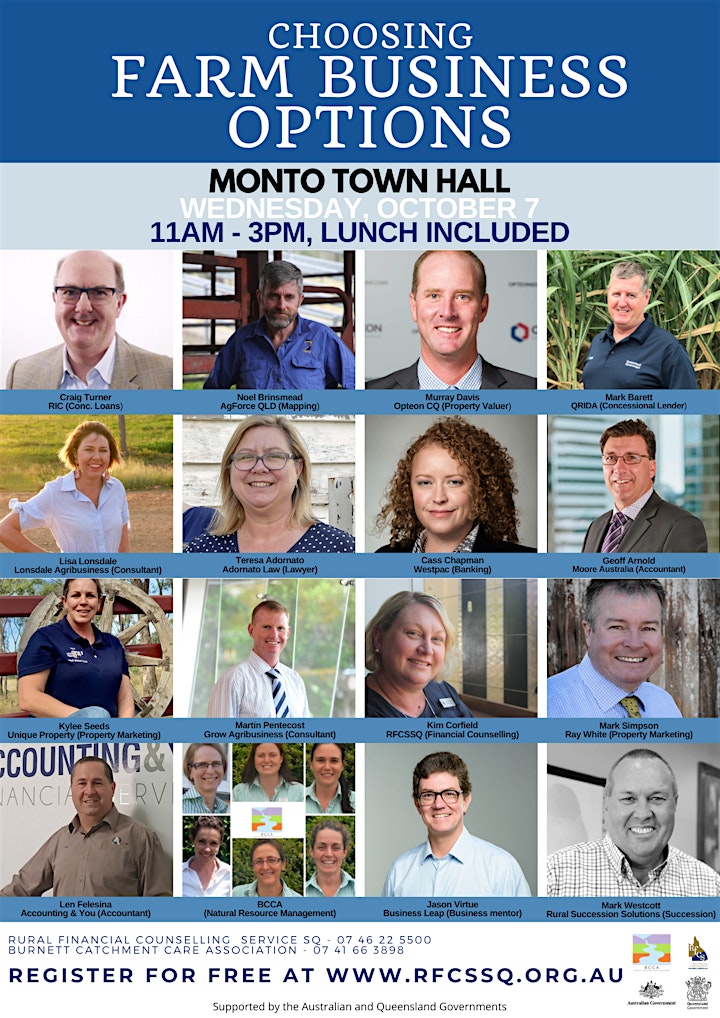 Join us in Monto to look at the options in relation to successful decisions, succession planning and/or selling assets.
Come to the Monto Town Hall anytime between 11am and 3pm on Wednesday the 7th of October, 2020, pick up your list of available specialists and introduce yourself.
It's as simple as that.
Spend up to 10 minutes with careful selected guest specialists and set yourself up for a successful future, regardless of your final decision.
Please note some of the questions in the registration process are required to comply with COVID19 requirements.