About this Event
Hoping to get that promotion but you don't even know how to negotiate, to have even more salary?
Seem to Work hard and PAY even harder???(So many bills to pay)
The more you get paid, the more money you have to spend on THINGS????
DOES THIS SOUND LIKE YOU?
If it does…
Then you are basically in what we call a CAREER RAT RACE.
Here is the thing… I get it, YOU ARE STUCK.
But wouldn't you agree that we all have the power to change the situation we are currently in NOW?
We all have a choice and it doesn't have to be that way.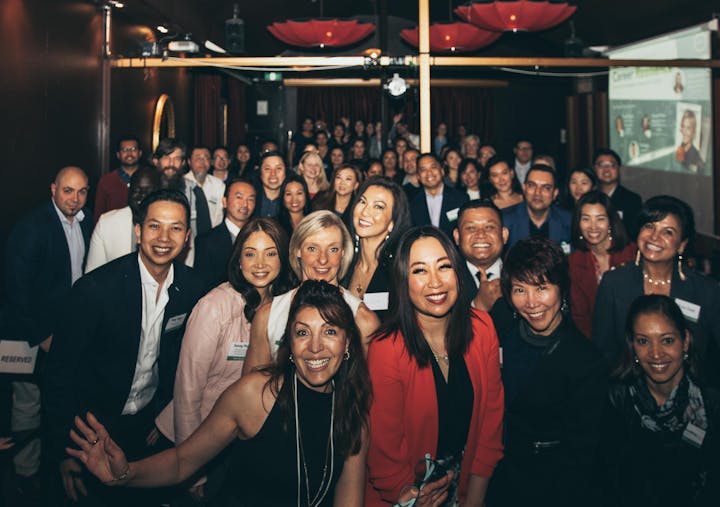 Join Us and Learn :
- How to successfully negotiate for a promotion or pay increase
- Top traits that takes you to the executive level
- The power of words, increase your worth through your vocabulary
- Money hacks – How to make money and save it
Meet our Amazing Guest Speakers that will inspire you from within: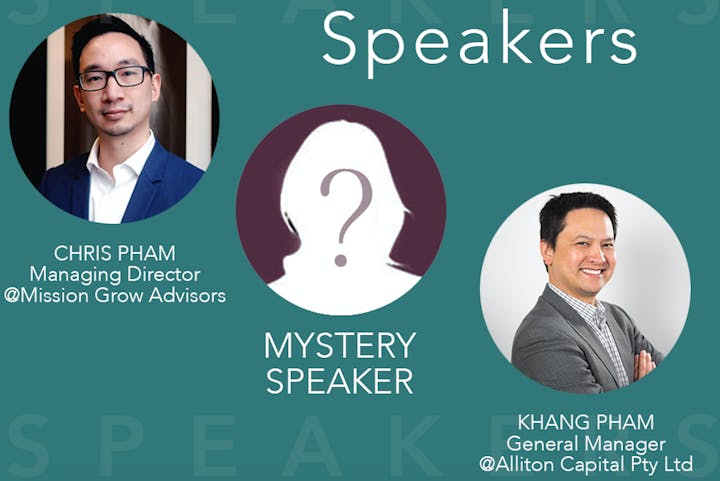 Chris Pham - Managing Director at Mission Grow Advisors
Chris has had over 15 years in the accounting and business advisory experience where he has held middle and senior positions at top-tier companies such as Deloitte (formally GMK), Grant Thornton, and Blue Rock. Chris' expertise include growth advisory, tax advisory, business structuring and industry growth expertise (across industries such as Fin-tech, Blockchain, Property Development, Hospitality and Professional Services).
----------------------------------------------------------------------------------------------
Khang Pham - General Manager at Alliton Capital Pty Ltd
Having worked for companies such as NAB and Challenger, Khang was involved in strategies to uplift market share of the of the home loan industry bring the portfolio form $4 billion to $28 billion in less than 10 years. Managing multiple multimillion dollar projects and ensuring the product and process was compliance. Now working start up finance companies to disrupt the industry.
---------------------------------------------------------------------------------------------
Thai Ngo - Founder at Careerists and Talentank
With expertise that spans over 11 years in the Recruitment industry and conducting more than 10,000 interviews. Using his experience, he's done recruiting for companies such as Telstra, Computershare, Exxon Mobil, Foxtel, ATO, Department of Human Services, REA Group and the Reece Group. Now he guide professional how to create a Killer brand to double their salary and have a meaningful career all at once.
-----------------------------------------------------------------------------------------------
Job Success Club and Careerists brings to you this EXCLUSIVE networking event to "rub shoulders" with some of the most successful professionals and leaders in the corporate world today.
Check out how much fun we had at our last event.
That's not it. We are also inviting you to this exclusive Networking Night as well as celebrating our Third issue of our new digital magazine "Your Career Magazine"
This time we are super honoured to feature some amazing leaders like Simon Sinek, Cham Tang - Authentic Education and Vinh Giang- International keynote Speaker and world class Magician plus many more to share their insights with you all.
Our Event Features:
· Network with Professionals and Leaders
· A Panel of 3 Successful Leaders
· Q&A Session
· Finger food and nibbles provided
Grab Your Tickets Now
VIP purchases will also receive a "Career Goodie Bag" which includes a hard copy of You Career magazine and gifts from some of our sponsors too:
SAKA WATER
SPECIALCANDLES4U
TALENTANK
MISSION GROW
PANDORA
For every ticket sold, we give 30 days access to life-saving clean water to families in Ethiopia
So, let's support one another and watch the power of collaboration take place.
We will celebrate EARLY CHRISTMAS together too :)
Registration starts AT 6:10PM
We look forward to seeing you all there:
Iris, Thai & the Careerists Team.
**NOTE: By Registering, you give permission to Careerists to take photos and videos during this event. Careerists - will only use these photos and videos in a positive light for marketing and educational purposes. You will also be automatically subscribed to Issue 2 of Your Career Digital Magazine