About this Event
You're invited to the launch of MONEY POWER FREEDOM, a six part podcast series hosted by feminist duo, Cal Wilson (comedian) and Santilla Chingaipe (journalist and filmmaker). Together, Cal and Santilla decode money and power, and what it means for our freedom.
Listening party will feature hosts Cal and Santilla in conversation with our MC for the evening, Karen From Finance (Melbourne's premiere 'corporate' queen). 
*** Light refreshments to be provided. Alcoholic and non-alcoholic drinks will be available for purchase from the cash bar ***
About the podcast:
In each episode, Cal and Santilla talk honestly about money with leaders like media personality Jamila Rizvi; writer and unionist Van Badham; community advocate and restaurateur Hana Assafiri; surfing great Layne Beachley; legendary drag queen Karen from Finance; and many more.
In addition to taking on the patriarchy singlehanded (no biggie) Cal and Santi find out what you can do in the short term to make sense of your personal finances and get your budget back on track.
Featuring experts and real life stories balanced with money how-tos, MONEY POWER FREEDOM digs into our collective money story, reminding listeners that the financial stress so many women face isn't personal — it's political.
MONEY POWER FREEDOM — created by the Victorian Women's Trust in partnership with Bank Australia, the bank with clean money.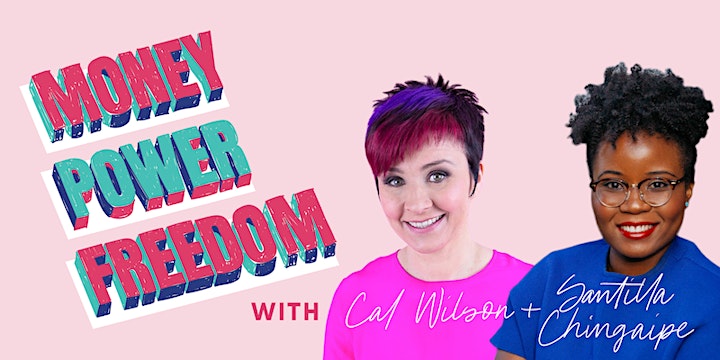 Meet the hosts of MONEY POWER FREEDOM:
Cal Wilson is a comedian from New Zealand who's "frightened of money" and Santilla Chingaipe is a journalist and filmmaker who likes a lot of money. Both are on a journey to learn more about money (or in Cal's words, "be a little less frightened of it") and find out how women of all kinds can get some more freedom in their lives.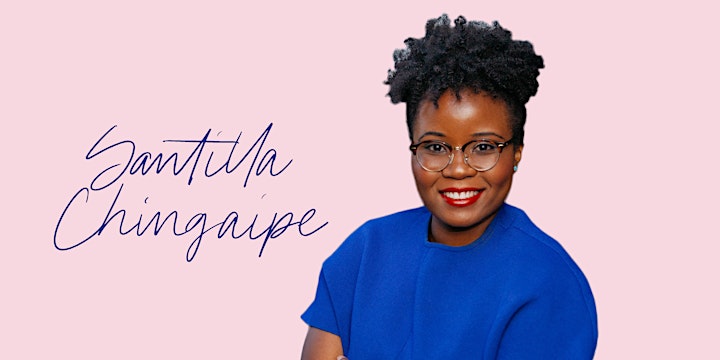 SANTILLA CHINGAIPE
Santilla Chingaipe is an award-winning journalist and filmmaker based in Melbourne, Australia. She spent nearly a decade working for SBS World News which saw her report from across Africa and interview some of the continent's most prominent leaders and report extensively on Australia's diverse African communities.
Santilla created and hosted the Africa Talks series in partnership with the Wheeler Centre in Melbourne, which explored perceptions about African-Australian identity, representation and politics. She partnered with the Wheeler Centre again to curate Australia's first all day, anti-racism festival, Not Racist, But…, which is currently in its second season.
Her film credits include the landmark SBS documentary, Date My Race. She wrote and directed, Black As Me and her latest documentary series Third Culture Kids is currently streaming on ABC iView.
Santilla is the founder of the annual Behind the Screens initiative in partnership with The Footscray Community Arts Centre and supported by Film Victoria and Screen Australia. It aims to increase the representation of people from marginalised groups in the Australian film industry.
Her work explores contemporary migration, cultural identities and politics. She was awarded a State Library of Victoria Fellowship to research African migration to Australia pre-federation. She reports regularly for The Saturday Paper and is a member of the federal government's advisory group on Australia-Africa relations.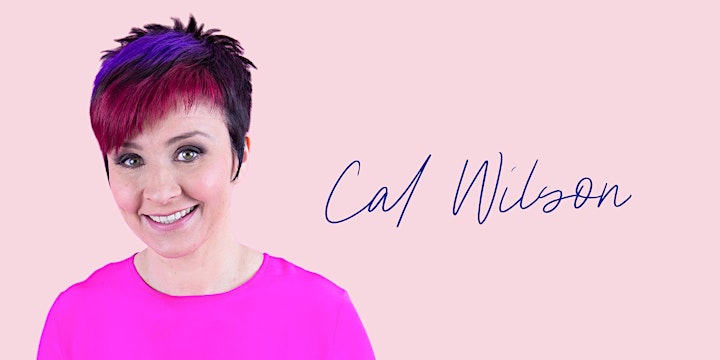 CAL WILSON
Cal Wilson came across the Tasman in 2003 and has gone on to become one of our most popular comedians, a perennial favourite on television shows such as Spicks and Specks, Good News Week, Thank God You're Here, and more recently Have You Been Paying Attention? and Hughesy We Have a Problem. Her stand up shows are as engaging as they are hilarious, often bringing the audience's stories to life alongside her own.
In 2018, Cal was invited by Netflix to the Montreal Just for Laughs comedy festival in Montreal to record a Netflix Original Comedy Special which was released in early 2019. Cal was also in the writers' rooms for the first two seasons of The Weekly with Charlie Pickering. In 2016, she landed one of her dream jobs as an ensemble cast member in Whose Line Is It Anyway? Australia alongside some of the country's brightest improvisers.
Cal continues her national touring and is returning for her 5th year as the Melbourne live show host of the worldwide smash-hit storytelling podcast The Moth. 2019 also saw Cal become a very serious children's author, penning two books called George and the Great Bum Stampede, and George and the Great Brain Swappery.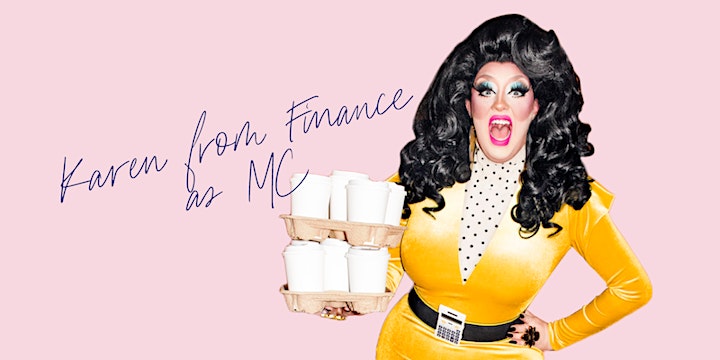 Karen From Finance is the premiere 'corporate' queen of Melbourne, Australia. She lives alone with her budgie 'Dantè' and enjoys tax time, office-based bonding activities, and invoice archiving.
After being made redundant from the accounts team at a small pie wholesaler in Geelong, Karen From Finance has since moved to the big smoke to become a real team player here in Melbourne. Make her feel welcome! CC her in on an email. Heck, BCC her if you must! Karen From Finance will always Reply To All. Specialising in BAS statements, Payroll Systems, and Accounts Payable, Karen From Finance takes her role in your office very seriously. She will not leave a Manilla folder unturned. Board meeting? No worries! Karen has your minutes taken! The office fridge will never run out of milk, not with Karen From Finance around. Karen celebrates her New Years on July 1st each year, and isn't shy of the odd Friday night after-work drink with the ladies. Her weaknesses include the ATO, Revolver, cute temps from the Agency and conjoined paper clips.