Description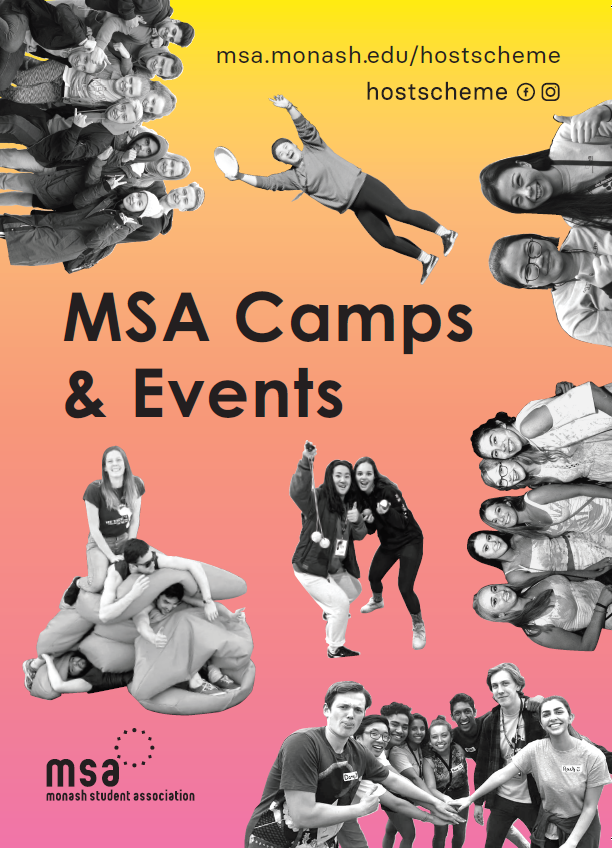 Date: Sunday 24th February 2019
Time: 2-5 PM
Free Event
About MSA O-Functions
MSA O-functions provide new students with an opportunity to meet other new students from their area prior to their first day on campus.
Functions are a fun, inexpensive and accessible way of meeting new people in their area who they may never have bumped into otherwise.
About Campus Park Day Function
Join us for a lovely afternoon at Monash Sport! We will be starting at 2PM and play a variety of different sports. There will be soccer, dodgeball and much more!
At the end of the day we will be doing a sausage sizzle for everyone to relax at the end of an action-packed day.
Address: Monash Sport Wellington Rd, Clayton VIC 3800
Meeting Location: Monash Campus Park
One of the big monash ovals has been booked out just for us!
Things to bring: A positive attitude and sportswear including shoes you can run in
Do you have dietary requirements? Please let us know before the date
Event Organiser
James Lyall
T: 0413746075
E: jlya0001@student.monash.edu
Aleisha Bernamoff
T: 0435579653
E: aber0003@student.monash.edu
Public Transport: Take the train to Huntingdale Station and change to the 601 bus that goes directly to the Clayton bus loop. Walk past Robert Blackwood hall to meet outside the Monash Sport centre.