Description
Presented by Joh Sherma, owner of Kutumba; whose passion for Nepal inspires her everyday to support Nepali artisans and create community connections that remind her of her beloved former home and husband's homeland.
"Feast on these delicious Nepali dumplings ~ after you have made them of-course! MoMos are one of my many favourite things about Nepal! I have eaten so many of these over the 15 years I have been in and out of Nepal. My Sasu-Aamaa (mother-in-law) would be proud! I would be honoured to share the recipe with you!"
Together we make the the dough from scratch and learn how to make the little dumplings with both chicken and vegie fillings. Whilst learning about the fascinating culture of Nepal we also make the achaar (dipping sauce) to go with them (2 variations). We then steam the little gems in the giant momo steamers and the lunch feast begins!"
Suits V, VEG, DF diets.
Not suitable for gluten free diet.
Please ensure any allergies or dietary requirements are notified to Joh at info@kutumba.com.au
Ingredients include garlic, ginger, onions, chillies, spices.
Grab a friend or come along and make new ones!
This class is a must for anyone fascinated by world cuisine or harbouring a deep longing to visit Nepal!
Fee includes:
* take home recipe card
* full lunch including sparkling water
* Masala Chiyaa (our very own popular spicy Nepali tea) brewed with almond and coconut milk (delish!)
OPEN ONLY TO ADULTS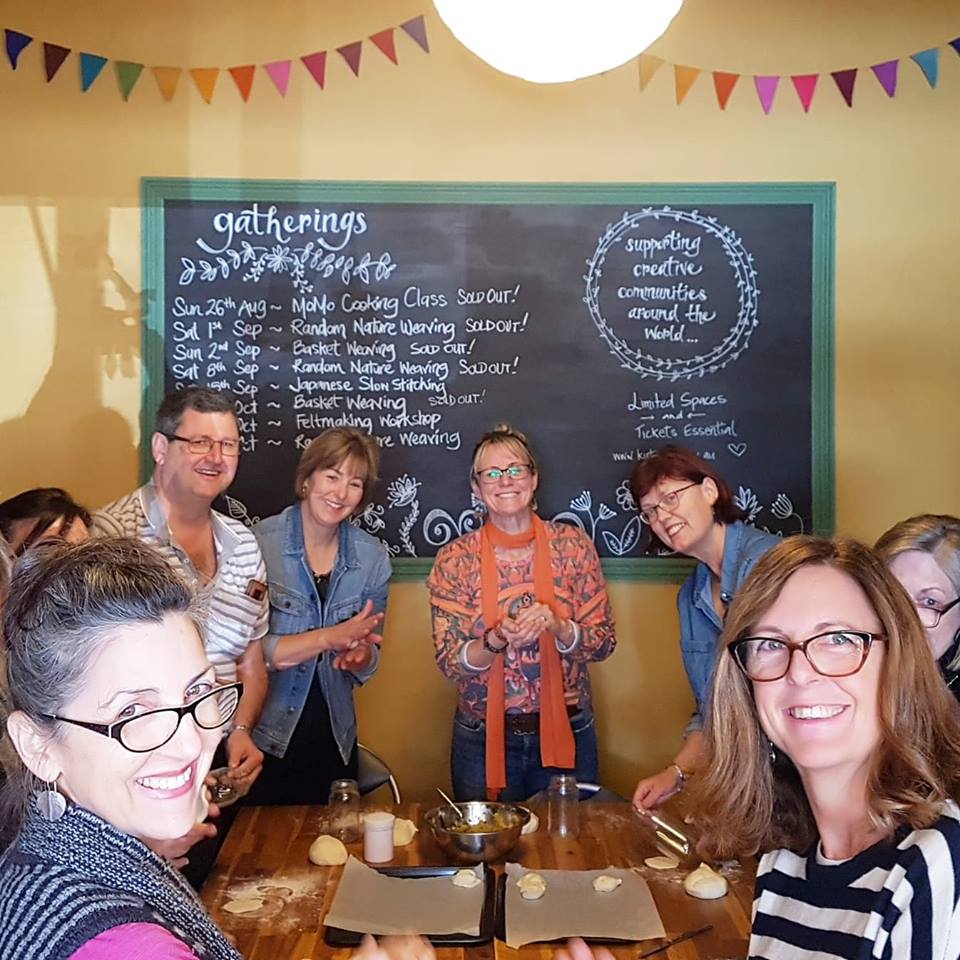 A wonderful opportunity to connect and create with like-minded people in our community!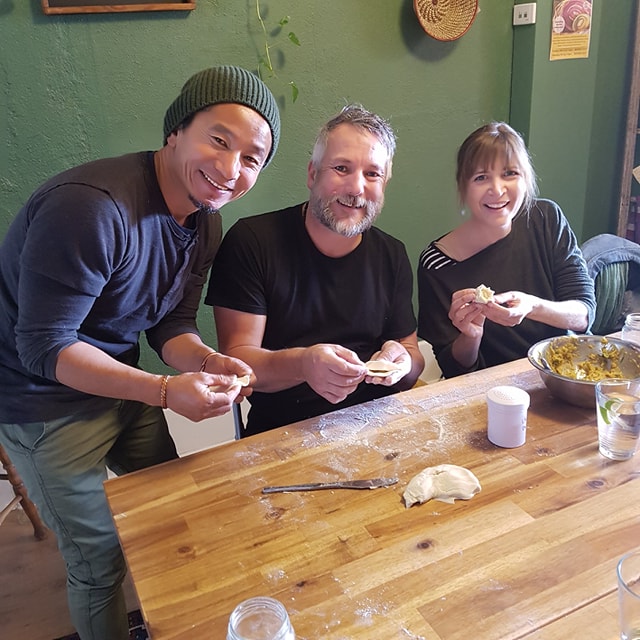 Hands on fun!