Location
Loop Roof & Loop Top
23 Meyers Place
#3
Melbourne, VIC 3000
Australia
Schizy Inc presents Mojo, the only fun event for World Schizophrenia Day!
About this event
Mojo Festival 2022 brings all the goodies it's become known for - exhilarating advocacy art and all the joyful Schizy spirit you can handle.
Got a ticket, what do you get?
Twenty fabulous artists unpacking the lived experience of the mental health system through stand up comedy, song performance and spoken word, and projected visual art exploring the healing power of nature.
Schizy Inc are the leaders and pioneers of mental health lived experience arts access. We are based in Melbourne, on Wurundjeri. We are 100% lived experience led and all our work is about getting people into the arts and making the arts welcoming and inclusive of diverse people.
Artists perform fresh work from industrial strength workshops led by Nelly Thomas (comedy), John Fleming (Scared Weird Little Guys), Felicity Gordon (visual art) and Jesse Oliver (slam poetry).
Artists:
Sandy Jeffs, Andy Lewis, Angela Blazevic, Michelle Morris, Steph Y, Heidi Everett, Jenny Hickinbotham, Annabelle Pacos, Alycia Deske, David Arche, Mitchell Fairbank, Sue Roberson, Isabella Fels, Ayden Carter.
If you've never been to Mojo before, what are you waiting for?! If this is your tenth Mojo event, go straight to the VIP area, stat!!
Top photo: Michel Tuomy performing a scene from his play 'Little Brother, Big Sister' with Cathy Hunt at Mojo.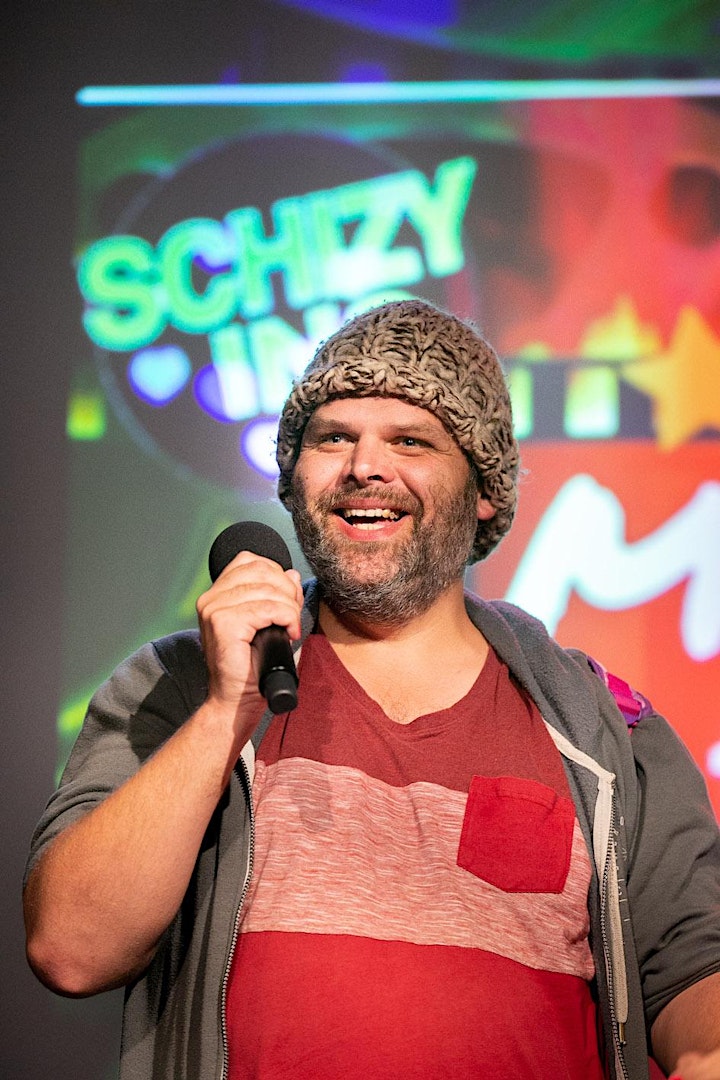 Photo: Andrew Lewis performing comedy at Mojo.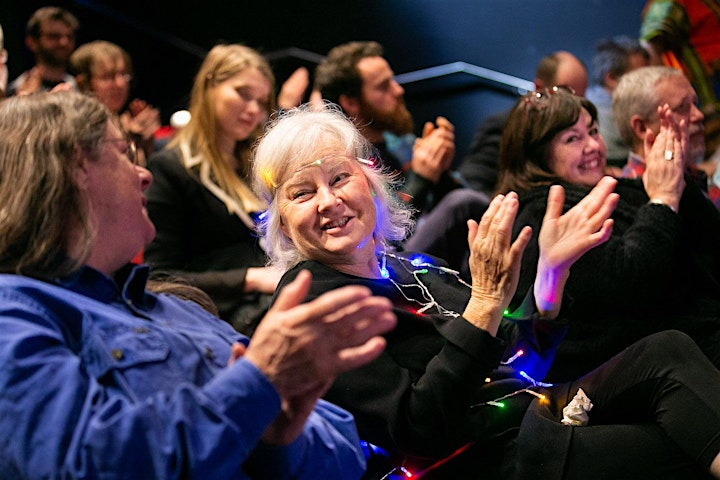 Photo: Audiences get into the Mojo spirit at ACMI 2021.