Modern Cardiac Medical Standards for Aircrew
Description
Royal Aeronautical Society Melbourne Branch October CPD event.
6.00pm for 6.30pm lecture start.
Dr Peter Habersberger shall discuss "Cardiovascular disease, particularly in the context of flying operations. He shall briefly discuss the diagnosis, prevention and management of cardiovascular disease, using a number of examples of pilots with cardiovascular problems who are being monitored by CASA".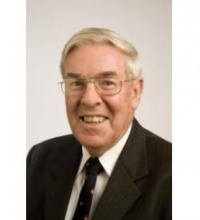 Dr Peter Habersberger graduated in Medicine from the University in Melbourne in 1965. Shortly following graduation, he joined the Royal Australian Naval Reserve, and as he wished to be posted to HMAS Melbourne (aircraft carrier), he did the RAAS Aviation Medical Officers course at Point Cook. Unfortunately HMAS Melbourne was paid-off shortly thereafter, but he acted as the Medical Officer on many occasions at HMAS Albatross.
In 1983, he was able to organise for re-licencing of a helicopter pilot who had a heart attack. Since then, he has seen many pilots with cardiac problems, and acts as a con sultant for CASA medical branch.
He practises as a cardiologist, and is a member of the Australian Military Medicine Association, and an Honorary Life Member of the Australasian Society of Aerospace Medicine.
Tea and coffee available before the event.