Description
The Defence Science and Technology (DST) Group is pleased to announce the third Symposium of its Modelling Complex Warfighting (MCW) Strategic Research Investment (SRI) programm
e; one of a portfolio of DST Group sponsored strategic research initiatives focussing on high impact priority areas for future Defence capability. The MCW SRI expressly seeks to revolutionise operations analysis in DST Group to support force design.
This symposium will provide updates on key research developments across the strategic research themes, develop cross-stream collaborative opportunities, and inform key links to industry especially in terms of collaboration around relevant analytical tools. The symposium will be run on Tuesday 4th and Wednesday 5th June 2019 at the University of New South Wales, Sydney.
Further details will follow closer to the date.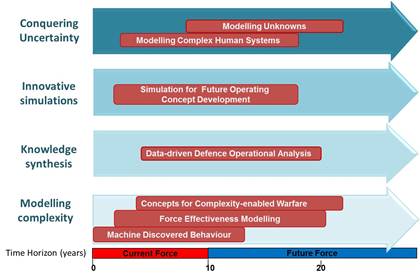 Event Schedule: