Mock Job Interview Workshop

Saturday, 15 November 2014 from 11:00 am to 4:00 pm (AEDT)
Event Details
"Practice makes perfect" – So make your mistakes in our mock interview workshop!
This workshop is designed for qualified professionals who want to improve their interview techniques and/or prepare for their next job interviews! 
---
A mock interview will not only provide a practical interview scenario to sharpen your interview techniques, but also bring to you valuable feedback on your performance.
Treating your next job interview as an Olympic competition, mock interviews are vital tests to make your strengths shine and identify your areas for improvement.
Another plus to preparing and practising that you will gain after each mock interview is your self-confidence.
The hard fact is you must be prepared and in the number 1 shape for today's competitive world. There is no place for number 2 in a job interview!
The workshop will consist of:
Presentations of basic interview techniques and professional self-image

Lunch break and networking with presenters and guest panelists

Mock interview session (preparation – mock interviews – feedback & review)

Networking plus light refreshments
What is a mock interview workshop?
Prepare for a list of interview questions in groups or pairs
A 15 minute mock interview session with a professional interviewer
Review your performance with constructive feedback given by the professional panel
Our distinguished panelists
Ms. Liz Porter – Implementation Manager of Telstra Corporation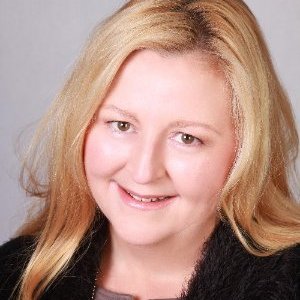 Liz Porter is an Implementation Manager of Telstra Corporation with over 15 years of experience in the Australian telecommunication industry.  Liz has managed a variety of operational and core training projects for top telecommunication companies.  She is a specialist in the operational readiness of applications and systems, monitoring and testing of system management, engagement process with vendor and business, graduate mentoring programs, employee guidance and coaching, implementation, training and evaluation of IT projects, team and project assessment and delivering of team engagement processes. She is the key personnel, who works closely with infrastructure teams, third party vendors, operational and security teams to improve the time-efficiency of application procedure and other operation system.
Mr. Gregory Allen – Director and Principal Career Manager of NotedCareers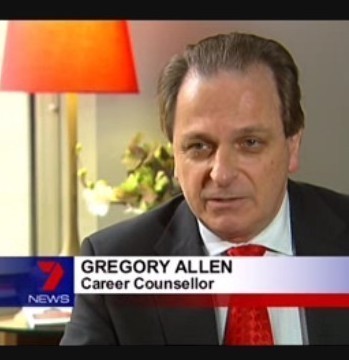 With more than 40 years of experience in a variety of fields within public and private sectors across many industries, from a sales and marketing manager for commercial products and services, a managing client service, public education and enforcement  for Department of Justice to a finance and policy analyst of Department of Treasury and Finance,  Gregory Allen, the founder of 
N

oted
Careers since 2004,
 has employed his extensive knowledge and an exceptionally diverse experience in assisting and coaching professionals to manage and develop their careers. For more than 10 years, he has inspired successfully thousands of professionals to achieve their career objectives and thrive in their passionate career paths.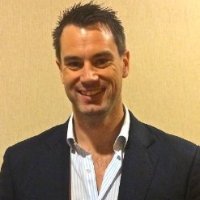 Anthony McCabe is a Program & Project Professional with over 15 years experience working across a number of different industries, delivering projects and working with clients to identify and deliver upon their desired outcomes. Anthony and his Business Partner identified an opportunity to address a gap in the employment industry focusing on Professional Contracting as a career opportunity. 
Contractcareers.com.au
is an exciting new job board tailored to all contractors, consultants and freelance professionals in Australia and abroad who consider contracting as a legitimate career. Established & headquartered in Melbourne, 

ContractCareers.com

.au seeks to deliver the most comprehensive contract based jobs and latest news & information relating to various industries and contracting trends within these industries. Anthony is in an ideal position to assist those wishing to get into the Professional workplace or for those already working, fine tune their approach to maximise their full potential.
Ms. Anita Rajalingam – HR & Recruitment Associate of Object Consulting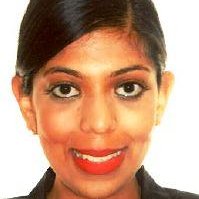 Anita Rajalingam is a motivated HR professional with strong experience from recruiting, human resource management, training and employee management to stakeholder management and administration support in multinationals such as Aconex, Shell and PwC. Her most recent role with Object Consulting has been very diverse and encompassing the management of a whole range of IT Recruitment, OH&S, Learning & Development,  and HR Generalist responsibilities. Anita is now holding a key factor as a HR & Recruitment Associate involving in the end to end cycle of Recruitment specialising in IT roles. She has supporte to the Human Resources team with high quality of various recruiting activities and is the first point of contact for staff in relation to HR queries.
Ms. Poonam (Myra) Kulkarni – HR professional & Workforce Advisor of Australian Red Cross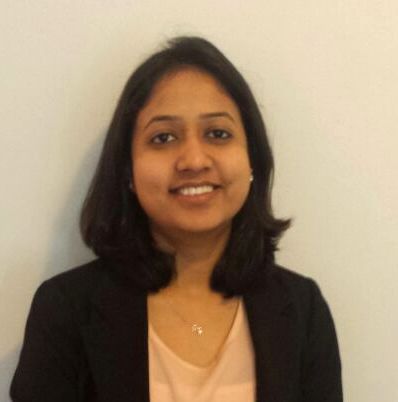 Poonam (Myra) Kulkarni, a passionate HR professional of Australian Red Cross, has crafted and developed her career in HR for 7 plus years from building business vertical teams, bulk hiring and workforce planning with start-up businesses to a HR generalist with a focus on managing employee relations, devising and implementing HR policies, employee engagement and communication, performance management, competency mapping, training and development, Workplace health and safety, HR re-organization, managing HRIS and HR audits. 
A remarkable guest speaker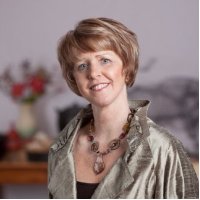 "As an image advisor I will share secrets that enhance your life with skills in colour and style that have a lifetime effect on your confidence - both inside & out.
Knowing these skills has given many of my clients a new belief in themselves and made dressing a new joy.
Spend some time with me through any of the services or workshops that I offer and you can experience this for yourself!"
Karyn brings with her 25 years of experience in:
♦  Teaching fashion & design
♦  Health & nutrition education
♦  Working with men & women of all ages and levels
♦  Owning her own fashion label
♦  Promoting lifestyle changes
Your mock job interviews will be conducted by an experienced interviewer
Ms. Shelia Allen – Principal Career Manager of NotedCareers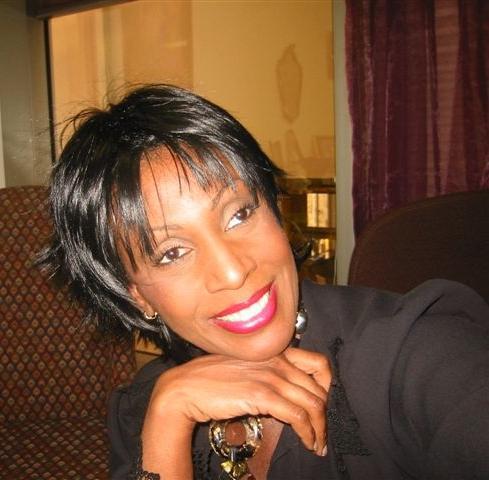 From working for one of the top recruiting agencies in the United States, operating her own businesses, an auditor for the State of Texas to a motivational public speaker, a stand-up comedian and appearing in movies and commercials as a trained actor, Shelia Allen, a Principal Career Manager of 
Noted
Careers
, has ultilised her unique blend of skills and abilities to provide long term career management to individuals who want to explore their potentials, foster their personal development and achieve their life objectives. Full of positive energy and committed passion in bringing joy to life, she has motivated, believe it or not, thousands of clients in taking their next career step up and continues to bring enthusiasm to more professionals to accomplish their career and life goals.
The feedback
Listen to feedback with an open mind and a positive attitude
Take notes for future reference
Share your own opinions about your performance
Ask questions
Attire
Dress in appropriate attire as in an actual company interview.
There are potential employment opportunities so get your resume ready!
Prepare for a mock interview as your real job interview
Receive applicable feedback from professionals
Win your next job interview!
When & Where

NotedCareers
90-96 William St
#1
Melbourne, VIC 3000
Australia

Saturday, 15 November 2014 from 11:00 am to 4:00 pm (AEDT)
Add to my calendar
Organiser
NotedCareers is a dynamic Career Management provider with more than 80 years combined career experience that crosses retail, advertising, public service, accounting, IT, entertainment and recruiting. Possessing a client service ethos second to none, it formed through merging extensive experience in the private and public sectors from across Australia and the US.
NotedCareers career management consultants have deep understanding of career needs across all disciplines including IT,  accounting, engineering, life sciences, business management, human resources development, and personal development areas.
NotedCareers is based in Melbourne and knows the local employment industry.
As NotedCareers members, we are proud of helping more and more people benefits from various career related programs and we are prepared to meet all the career management needs of our valued clients of all different backgrounds and experiences.
We are ready to respond to your individual needs in short-term job search, graduate management, transitioning your career to achieve your career objectives and long-term career management.
No matter what your career need is, we can help you