Event Information
Refund Policy
Contact the organiser to request a refund.
Eventbrite's fee is nonrefundable.
APT's simple effective method to bring back mobility, ease of movement, improved posture and quality of life. No floorwork or kneeling.
About this Event
Mobility really does matter.
Do you want to be able to play with your grandchildren? Do you want to be able to get out of a chair? Do you want to lead an independent quality life?
It's never too late to start and the smallest well understood movements introduced consistently into ones daily routine will make a massive positive difference. This fortnightly online live interactive class, is ideal for anyone over 45, regardless of whether you have exercised or been active in your life. No need to kneel or get onto the floor, you will learn to tune into yourself and enjoy that you have choices to make with confidence that are completely right for you.
Mobility Matters was launched in 2019 and flourished online in 2020.
Dates & time:
You will be welcomed to 5 live online fortnightly 60 minute classes via Zoom
Wed 21 April 11.15am
Wed 5 May 11.15am
Wed 19 May 11.15am
Wed 2 June 11.15am
Wed 16 June 11.15am
What you will learn over the 5 x 1 hour fortnightly live online sessions:
The 10 key ingredients to mobility matters success
How to build a well stacked standing and seated posture
Breathing - how it assists movement and function
Stability - such as core strength and activation
Balance
Releasing and lengthening (often referred to as stretching but we prefer the above)
Accessing lost joint movements
Improving range of motion
Safe flexibility improvement
Staying independent and in control in your life
Moving well using the whole body in synergy
The four pillars of movement
Each session starts with a check-in & discussion followed by the practical class and questions and discussion to finish.
*Revision/practise video included: You will be provided with a recording of the session with 14 days access to review and practise with, until the next class. This is also very helpful if for any reason you are not able to attend one of the 5 dates, you won't miss out.
Once you have registered, we will send you your Zoom link and passcode via email.
You will need to have set up your free Zoom Account - www.zoom.us
See below for testimonies from APT's Mobility Matters 2020 legends!
Testimonies:
" I entered Mobility Matters online when Covid 19 hit us in March. I live in Brisbane and through friends and family I had heard of the wonderful classes Andrea Gaze provides to the Melbourne Community. Andrea was coming to Brisbane to give a talk on Mobility for the Senior population (of which now I'm one !) but it had to be cancelled. When I heard that Andrea was offering classes on Zoom I was delighted and have not been disappointed. I have gained so much awareness of how the body moves and how we can keep so much flexibility if we are given the tools to explore different moves in a controlled way. I have become so much aware of my posture during these sessions and I like how we have a chat at the beginning and end where we can discuss our experience and concerns. The video also helps me refresh the class during the two week break. Andrea is a consummate professional has great knowledge to share and is so passionate about this Mobility Matters. We all feel like stars!!!!!!! It is keeping us moving and that is so important as we age but with Andrea we are doing it in a safe way. Would love to continue next year. Thanks Andrea " Monica - Dec 2020
"I have gained so much from Mobility Matters in 2020. In a time when we were isolated for so long we were able to invite Andrea into our homes and she brought with her a sense of fun, wisdom and encouragement. She makes you WANT to exercise and lifts your spirits at the same time. I've been thrilled to see great improvements within myself. My neck, back, hip and foot all move better and suffer much less pain. My whole body works together to improve my mobility. I'm really looking forward to seeing what I can achieve in 2021! Thank you Andrea."
Lynda W - Dec 2020
" I enjoyed the Mobility Matters classes. They made me feel more agile and lighter in body and spirit. I would highly recommend these sessions to other people who want help from a very experienced highly qualified instructor with the ability to tailor activities to the level of individual clients. I found the Zoom classes extremely helpful as I cannot travel at the moment and I need to my wife to assist me as I have macular degeneration and am in my 80's. "
John C - Dec 2020
Website Video and Mobility Matters info: https://www.aptandpilates.com/mobile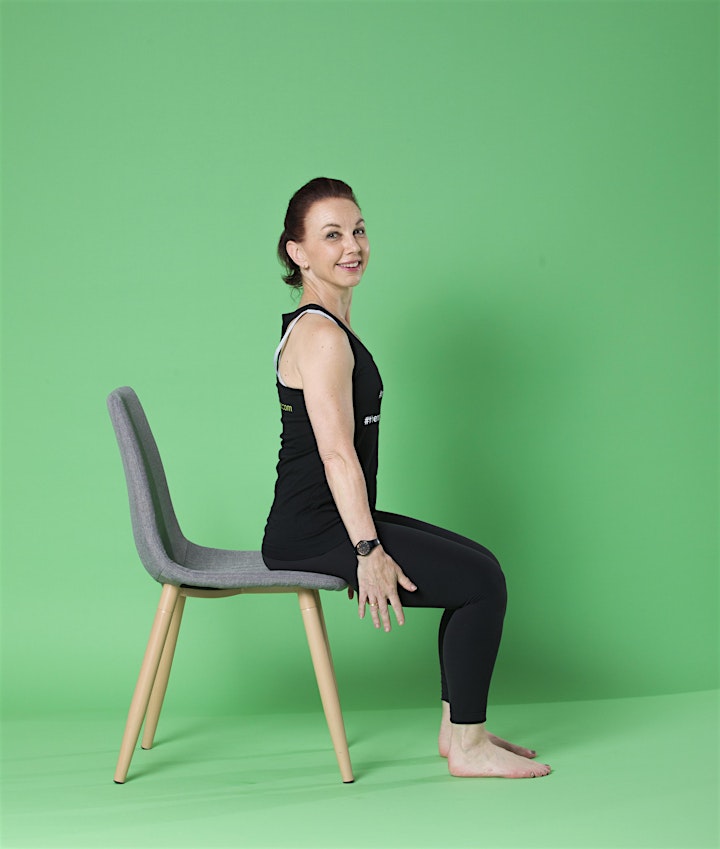 Requirements & frequently asked questions:
What do I need for the Mobility Matters Class?
Barefeet
Comfortable clothes you can move easily in
Chair - sturdy dining chair (no arms)
Towel - hand towel size
Water
A clear area you can spread your arms in and move freely
Mobile device to watch & interact on Zoom: Laptop, ipad etc
A curious open mind, willing to learn and explore with choice
NB. All participants will be required to fill out a standard PAQ Form, once registered for this course.
Do I need to have exercised or done a gym program to participate?
No, anyone can participate and benefit - thats what this method and mindset is all about! All in the privacy and safety of your own home.
Can I participate from anywhere in the world?
Yes of course! Just be aware that the time is Melbourne, Australia time and you need to calculate what that will be in another state or country. You must participate in at least one live session though, as it's important to meet Andrea and receive teaching and interaction with APT (who created this method & program)
What happens if I can't attend or miss a class?
You will still receive the class recording link to do it and practise in the 14 days between sessions - but please notify APT if you cannot attend a session.
For more info/other questions, please email us www.aptandpilates.com/contact
Date and Time
Location
Refund Policy
Contact the organiser to request a refund.
Eventbrite's fee is nonrefundable.