About this Event

Restorative dentistry and prosthodontics can serve to both enhance or detract from periodontal health. Dr Danielle Layton (Prosthodontist)) and Dr Edward Ohlrich (Periodontist) will explain the impact that restorative treatment can have on your patients.
Drinks and canapes will be provided in a relaxed and friendly atmosphere where we will encourage networking and colleagiality. The event will accrue 1.5 CPD hours.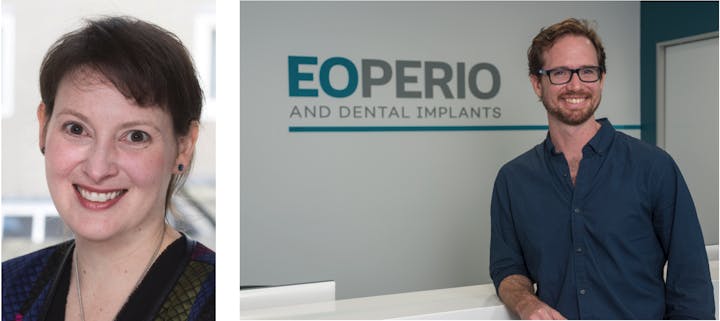 About the Presenters
Adj A/Prof Danielle Layton graduated with a Bachelor of Dental Science with honours and the University medal at the University of Queensland; a Master of Dental Science in prosthodontics with honours at the University of Sydney; and a Master of Science and Doctor of Philosophy in Evidence Based Health Care at Oxford University, United Kingdom. She is in private prosthodontic practice in Brisbane, and is an Adjunct Associate Professor at the University of Queensland. Dr. Layton is a reviewer for the International Journal of Prosthodontics, International Journal of Oral and Maxillofacial Implants, Clinical Oral Implants Research and Journal of Prosthetic Dentistry; and continues to contribute to continuing education through committee participation, scientific roles, publishing and lecturing.
Dr Edward Ohlrich obtained his Bachelor of Dental Science with Honours at the University of Queensland before gaining experience as a dental officer in the Australian Army. He completed a Doctorate in Clinical Dentistry, specialising in Periodontology in 2010. He was subsequently admitted to Fellowship of the Royal Australasian College of Dental Surgeons in the discipline of Periodontology. Dr Ohlrich has been a clinical instructor at the University of Otago and University of Queensland and has been an examiner at Griffith University. Dr Ohlrich is a past President of the Australian Society of Periodontology, Queensland branch. He is a member of the Australian and New Zealand Academy of Periodontists and the Australian Dental Association.