MLM Milestone Saturday Session @ Mittagong

Saturday, 29 April 2017 from 8:30 am to 5:30 pm (AEST)
Event Details
Discover Your 7 Pillar Blueprint To Success In MLM!
Ready to create results, uncover success and FINALLY earn the money and live the lifestyle you have always wanted in your MLM/Network Marketing business?  Been following your company and upline training but something still feels missing?
Introducing "The Networking Formula" - a simple, step-by-step, follow the yellow brick road, join the dots practical training day designed especially for MLM/Network Marketing entrepreneurs who have been struggling and frustrated at a lack of results.  Let's put together a new plan for 2017 to take your MLM/Network Marketing business to the next level!
I invite you to join me for a day at my gorgeous resort-style property – a leisurely 2 hour drive north-east of the Melbourne CBD to work with me in mapping out exactly what you need to formulate your own "Networking Formula".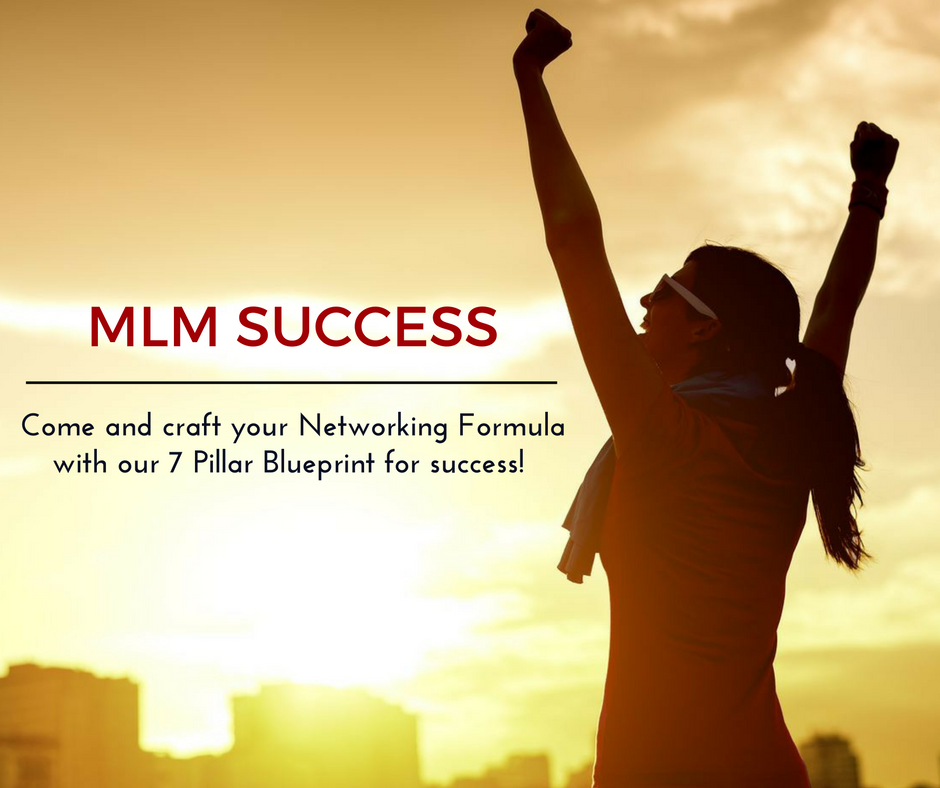 This is an exclusive event for 10 people only.  This will be a powerful closed-door four session intensive.
Have you been searching for and working hard towards:
Getting the results you came to MLM/Network Marketing for;
Finding that elusive time freedom and life balance;
Hitting your targets and personal and business goals;
Uncovering self-esteem, confidence, fulfillment, satisfaction and enjoyment;
Just putting it all together.
If this sounds like you, then you are most certainly not alone!
Fact is, most people who get started in network marketing quit and do it all too quickly.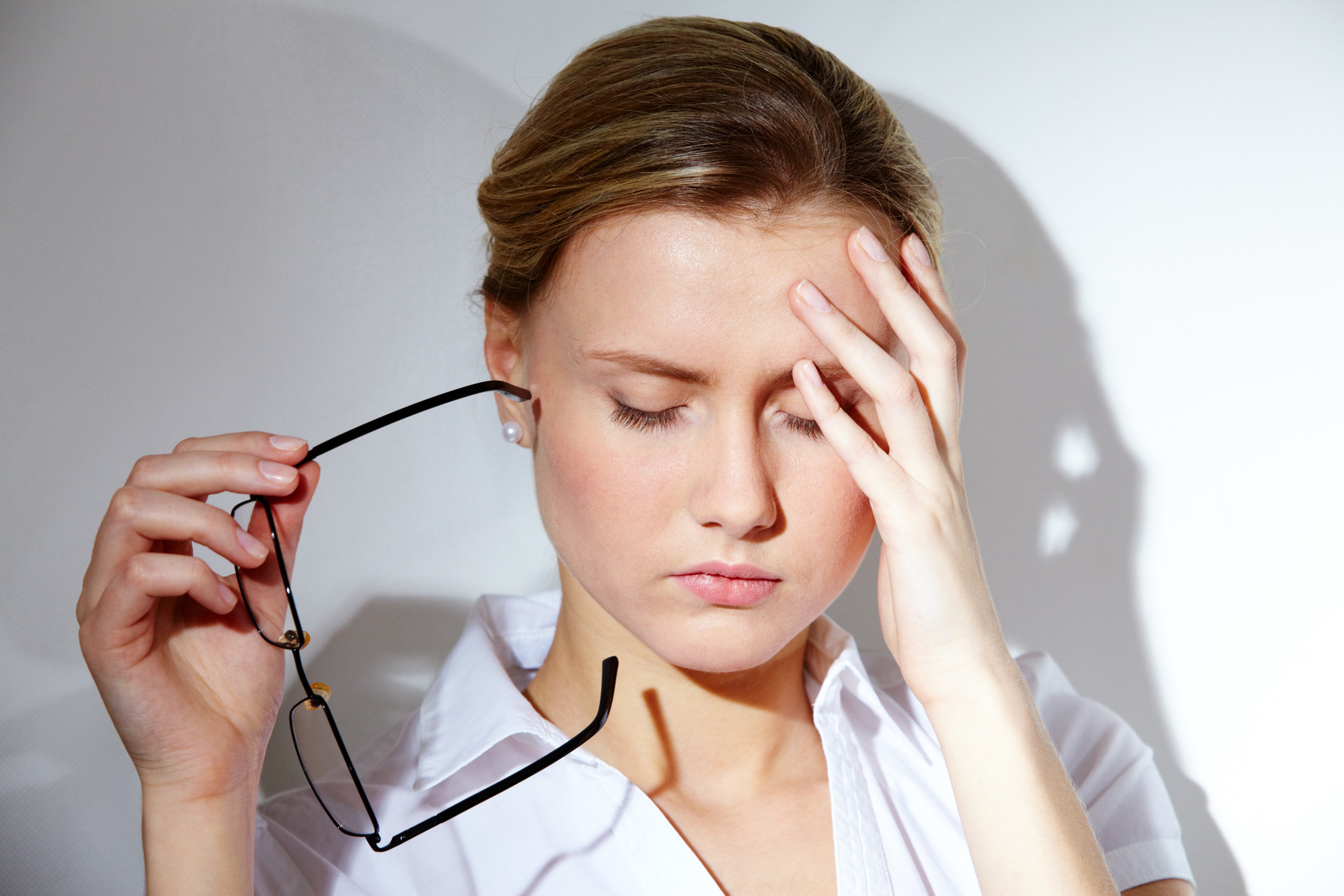 Sadly …
Awesome, talented, amazing, incredible, inspiring, motivating, hard working people are leaving our industry daily, purely because they are not making any money.  And the unfortunate truth is that statistics tell us that only a very small percentage are actually replacing a full-time salary with their MLM/Network Marketing business.
Let's face it, we were/are all attracted to this business for the lifestyle and freedom and money it has the potential to bring to us – right?
You can be working with an amazing company, an incredible product and/or service, have a fabulous compensation plan, awesome upline, life-changing testimonials from customers receiving tremendous benefits and be very successful in your 9 – 5 job but really stink at MLM/Network Marketing and genuinely wonder why.
Sound like you?
Don't sweat because unfortunately this is very common.  It's probably not your fault and not your upline's fault either.
At the end of the day, you don't know what you don't know.
BUT, the past does not have to equal the future.  Just because it hasn't worked out the way you had planned it would, doesn't mean you are not going to be outrageously successful in the future.
I mean, you're an entrepreneur right?  And entrepreneurs come up with solutions, not whine, whinge, moan and complain to their upline when that last couch potato they talked to wouldn't look at the business presentation.  ((giggle))
You're the one who is going to make this sucker work – right?
Perfect.  Excellent.  Then you are in the right place at the right time.
No more will you have to settle for scraping by making less than you are worth anymore.  No more spending more than you are making and burning yourself out.  No more trying to figure out why it's working brilliantly for your upline and why it isn't working for you.
Here's some of the stories I hear from people who are either close to quitting or have made the decision to quit their network marketing business:
I've never run a business before – I just don't think I can make it work;
I'm happy just earning a couple of hundred dollars a month;
I didn't make Platinum Gold Elite Presidential International Prestige Club in the month that I have been doing this – it obviously doesn't work;
I just can't afford to keep it going;
Lottery tickets are cheaper;
It's too hard – I didn't realize there was so much to it – I thought it would be easier;
I just don't have the time really – I'm too busy;
The products/service never really worked that well for me;
I just never really liked selling anything anyway;
Why do I need all these websites – it's too confusing;
I live a pretty good life now and earn good money – I don't really need to do this anyway;
The Government will look after me in retirement – why do I need to do this?
Sound familiar or is this where you are at right now?
Okay, so here's my first bit of free advice for you – DO NOT QUIT!!!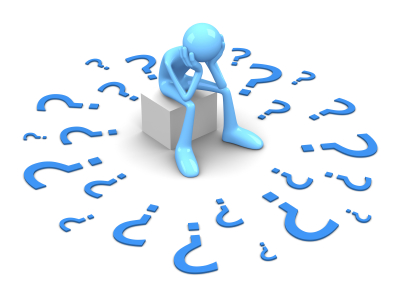 I'm guessing you want to hear what the "Secret Sauce" is to pull it all together and make it work like a Pro?
Know that ordinary people ARE creating the wealth, wellness, freedom and balance that you are looking to and it's not as hard as you think.  (Hint:  there is no "Secret Sauce").
I want you to succeed and be an industry Evangelist and Ambassador so together we can change the way we are seen and be true agents of change not only to our industry, but to the world.  If we can all act professionally, with ethics, honesty, integrity and credibility we will bring the industry we love into the mainstream.
So I want you to have access to as many resources as you feel you are going to need in order to get you to where you want to go.
No "ra ra", "woo woo" ranting, loud American-type seminars that are going to have you spending thousands of dollars afterwards signing off your first-born to my "Mastermind Program" or "Mentoring Inner Circle" or whatever.  You won't be jumping on your chair, walking over hot coals, or engaging in any freaky, weird "trust" exercises.
You are going to learn real back to basics, simple, nuts and bolts stuff that will propel you forward and a pathway to keep plugging yourself in to that 'battery' to stay motivated and on the right track.
I want to create a safe space for you so that you can be assured of my "Absolutely No Exceptions No Recruiting Policy".  There will be a blanket ban on trying to recruit anyone at all on the premises during the course of the day.  Feel comfortable and secure knowing that you be fully supported to focus purely on your own learning instead of being worried about being cornered in the toilets – like some other seminars out there.  You know what I mean …
The environment will be collaborative and extremely interactive – so be prepared to share and do some work on you!
We will work together in supporting you to:
-          Reconnect with who you really are;
-          Powerfully create whatever you want;
-          Put together a business plan that just works;
-          What training and support to focus on to move you forward;
-          How to manage your time efficiently;
-          How to effectively communicate with people and build relationships;
-          And much, much more.
I'm guessing you want to know who the hell is this Fiona and why should I be even bothering to listen to her and what on earth can she teach me anyway?
Having been involved in the MLM/Network Marketing industry for over 20 years with three separate companies, I am incredibly focussed, passionate and dedicated in assisting others to finding the same fulfillment and balance in their lives that I live. Currently, I work full-time from home with two companies – one in MLM/Network Marketing and the other in online direct sales. I coach, mentor and consult people on creating life results and success within their MLM/Network Marketing businesses.  I am also a regular contributing writer for an Australian business magazine, "The Networking Times" (the largest MLM/Network Marketing publication in the world) and several other sites as well as having been interviewed and trained internationally and am also a published author.  I am also a Professional Certified Life Coach (PCC) and Certified Advanced Law of Attraction Practitioner.

I will also tell you that I am no multi-millionaire.  Let's face it – most people can't relate to all 'those' trainers who try and con you into thinking that they are and have trained thousands of millionaires themselves and own an island in Bora Bora and drive around in Lamborghinis.  Most people I come across don't even want to be millionaires – they just want a nice lifestyle, be able to replace their full-time income and look after their families.  That doesn't take millions now does it?
And I'm telling you all of this to let you know that I have been where you are right now.  Tired.  Frustrated.  Stressed.  Angry.  Bitter.  Vengeful.  Broke.  And I've also lost a LOT of money to dodgy share trading schemes, unethical Network Marketers, mail order self-confessed "gurus" – you name it, I've probably lost money on it.  And when I say lots, I'm not talking a few hundred here if you get my drift.
I got into a lot of credit card debt to pay for a lot of the stuff too.  You know what I mean – those 'operators' that encourage you to do that because of all of the money that will be dropping into your lap if you follow their 'program'???  I'm sure you do – I'm certain you've heard it all before and probably been there and done it.
And just like you, I felt as though I would NEVER succeed in this business.  How come all these other people were who weren't that different to me and I couldn't seem to make it work???
I know only too well what DOESN'T WORK and I can teach you precisely that – from my own experiences.  I know exactly what all of the other MLM/Network Marketing trainers are teaching the masses and trust me – it doesn't work.  They try to teach what worked for THEM years and years ago …  Or what they would have you believe they did …  And let me tell you, most of them have either never run an MLM/Network Marketing business before in their lives or have "retired".  How can they support you now with total integrity and credibility??
And hassling friends and family, door knocking, home parties, buying leads, genealogy lists, the '4 foot' rule, targeting other Networkers – blah, blah, blah.  Sound familiar?
Mastering the Basics of Network Marketing Is Not Going to Produce Results …



Huh? I hear you saying.  Really?  Why?  Yes, learning nuts and bolts stuff is certainly good, but if you don't piece it together as part of a larger framework, then unfortunately not much is going to happen for you.  You can be really great at studying numbers, but if you don't implement what you learn, it won't turn you into a good Accountant now will it?  You can be an IT genius, but if you are crap at communicating with people, not going to do you a whole lot of good is it?  You can select the right business, but if you don't pair it with the right training and mindset, big deal!  And lastly, if you don't know how to really communicate effectively with people, you are going to fail big time before you even get started I'm afraid my friend.  Even faster if you don't LIKE talking to people (why are you here then)???
Unless You Address What Specifically Is Blocking You From Your Success, You Will Continue To Feel Frustrated.
When you work harder on yourself than you do on your business, you will become extraordinarily successful.  That's the honest to God truth.  And I learned this the absolute hard and long way.  I truly believed that reading all the books, listening to the CDs, going to the seminars and watching the DVDs was going to somehow magically transform me at a sub-conscious level and turbo boost my income and life.
There has to be a formula.  There has to be a way to stitch everything together.  And there is.
Now I'm not going to sit here and guarantee you that what I can do for you will be the one and only magic pill wonder fix, Fairy Godmother waving a wand to manifesting the successful business you have dreamed about.
You will have to do some work on YOU!
Everything will change for you when you are willing to really peel back those onion layers and identify what the real problem is.  I can guarantee that you already know what it is (or if you are anything like I was, what a number of them are).
We pretty much sabotage ourselves by what we perceive is the ideal.
Perfection is not required and you don't need to be hypnotized into being someone you are not.  You don't have to become a super sales stud.  Everything you need to move you to where you want to be is already within you right now this very moment.  And more than likely you already have all of the answers to your questions.  You are probably just asking the wrong questions …
So Here We Are – My motivation For creating the MLM Milestone Saturday Session @ Mittagong event.
I was feeling frustrated and angry and bitter and stressed and helpless about all of the awesome, fantastic, amazing, talented, wonderful, caring people that have been leaving our industry.  And leaving mostly due to a lack of training.  Sorry, but it just plain makes me mad.  There's a lot of very ego driven people out there really believing that THEY have the solution to MLM/Network Marketing success.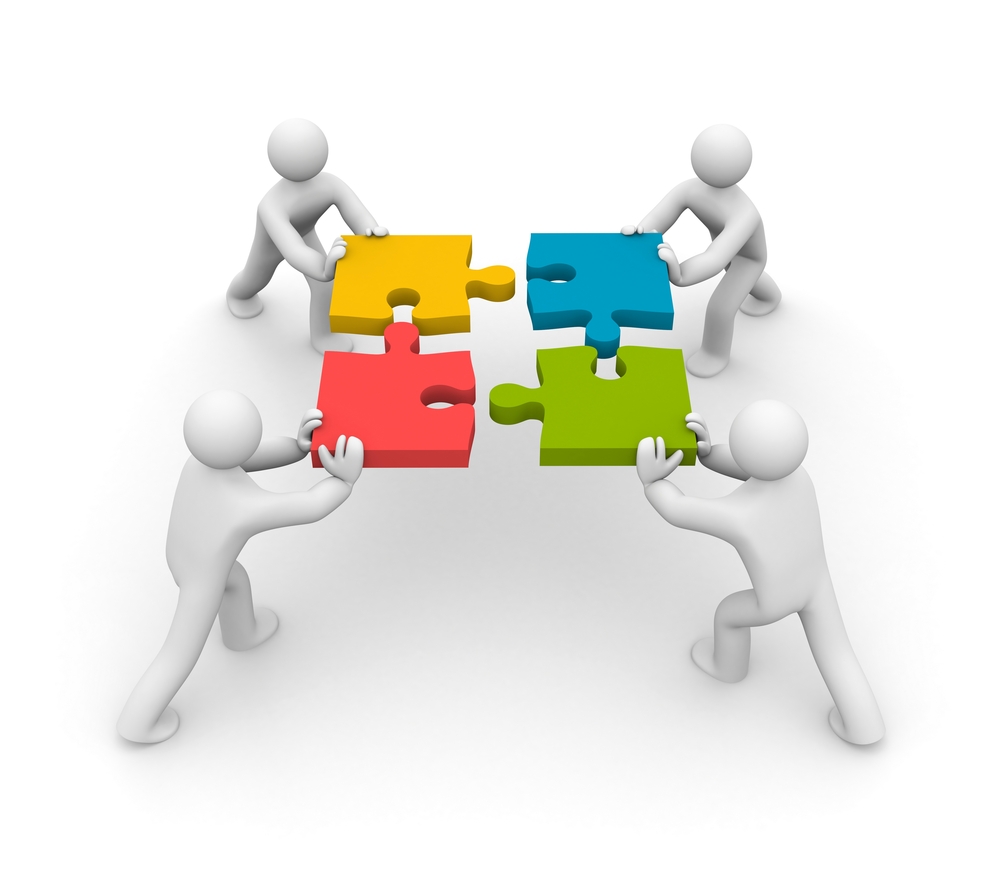 Let me give you the biggest SECRET there is …
The answers are hidden inside of you.  Yes the right guidance is always helpful, but when you really discover the power of yourself and what you can create and really, really believe it – miracles can happen.  You just have to trust me on this.
I have discovered over the years what ingredients go into making a successful Network Marketing business – purely through trial and error and thousands and thousands of dollars and so many years of failure.  So PLEASE learn from my mistakes so you don't have to.
Despite working with teams for many, many years in my own businesses, this is the first time I have trained outside of my own organizations.  Never before have I worked this up close and hands on in such an intimate way.
So How Do You Know That the MLM Milestone Friday Forum @ Mittagong Is For You?
Here's your chance to receive fast and specific business and personal coaching, strategies and advice in one powerful and directed day.  Here's a bit of a checklist and if you tick most of these boxes, I can't wait to meet you.
You know you're smart and savvy but cannot work out why people that aren't quite as clever as you are blitzing it in Network Marketing.  Why not you?
You accept you have some personal issues/obstacles/blocks getting in the way of the success you have dreamed about;
You are close to quitting – you've tried everything, listened to your Sponsor, done all the training, followed the system, read the books etc etc etc but it's still just not happening;
You're sick and tired of just being sick and tired!  If that's you, then I am the most excited for you;
You feel as though there is some piece to the puzzle that is missing;
You love the industry but feel lost;
You're ready for a fresh new perspective;
You're totally over just making a pittance every month;
You're ready to take things to the next level but don't know how;
You're ready to make 2017 your best year ever.
What Will I Get?
Well, you see that's a trick question – but as with anything you will get out of it what you put into it.
Don't think this is one of those 'come along, sit down and make copious amounts of notes that will go up on your bookshelf never to be looked at again' type seminars.  Oh no, no, no.  This is going to be VERY interactive and practical.  And seriously, if you don't like talking to people you don't know – WHY ARE YOU HERE???
You will be given a wallet to take home with you with a notepad and pen in it.  Not for notes, but the folder is to store the resources I will be giving you throughout the day.  Resources that will quite literally be a guide map to creating what you want, how to do that, what to read, where to go for specific training, business plan checklists, marketing strategies and the like.  You will also learn my secrets to effective time management.
You'll be empowered to start making empowered choices instead of doing only what your Sponsor/Enroller tells you to do.  And seriously, if they are telling you to ONLY follow what they are doing, listen ONLY to their training, working ONLY within their system, then I would be worried.  Chances are, they are broke, frustrated and angry too – statistics prove this.  They don't have all the answers believe me and they don't necessarily tell you the entire truth about everything either.  Sooner or later you will learn this and be totally empowered to go your own way confidently knowing it's the right way for YOU.
What Can You Expect From This Milestone Day?
Firstly you can expect to be in a room full of motivated, positive and encouraging people on a similar path to you.
Secondly, you will get a no bullshit approach from me.  I am NOT looking to be your best buddy on the day nor will I be motivating and inspiring you.  This is not that kind of event.
Thirdly, you won't feel pressure or stress or anxiety in any way, shape or form.  BUT I promise you will move out of your comfort zone.
Simple and practical strategies you can start applying from the moment you step outside at the end of the day.
Topics will include:
Leaving your ego at the door;
What exactly is an income circle and what it means to your business;
What precisely you need to be reading to turbo charge my mindset and therefore results;
What is "the secret", why it's important to find out and how can you successfully and immediately start applying it to my business;
The importance of personal development especially to MLM/Network Marketers;
How to dream again and using a personal road map (that I will give you), how to blast through your blockages and start creating the life you want starting straight away;
How to select the right business for you and discover if the business you are in right now really is the right fit for you;
Practical strategies to creating a business and marketing plan;
Where to go for specific training on social media, law of attraction methodologies, home business strategies and more;
How to maximise your time using my personal secrets to time management;
Learn that MLM/Network Marketing is NOT sales and what it is really about;
How to win friends and influence people – yes really;
And a heap more.
You will also receive the MP3 recording of the event you can keep forever to listen to over and over again to gain those nuggets of wisdom you may have missed on the day.  Research shows that repetition is what works best for retention.
You will also get FREE FOREVER access to my twice weekly e-zine "The Networking Formula News" crammed packed full of hints and tips to further your journey.  You'll receive strategies, tools, training and be the very first to hear of upcoming events and products before anyone else.  This is a MEMBERS ONLY e-zine so exclusive to you and other grads of our Programs.
You'll also have access to a private Facebook group.  Here you can share your successes, 'fess up to where you went wrong with something, ask questions and be cheered on by a group of people are committed to the exact same path you are about to take.  There will be someone, somewhere who no doubt feels the same as you in that moment, has experienced the same and found a way that can help.  You already know that as a team we all achieve more and you will learn the absolute power of a Mastermind.
If you want all of this:
Clear any limiting beliefs you have had with relation to money, finances, business – WHATEVER!
How to manage your money once it starts to flow.
Get off the emotional roller coaster once and for all FOREVER!
Start really loving what you do instead of constantly feeling desperate and unhappy with your results.
Feel excited about becoming a fellow Evangelist and Ambassador of our industry and committed to seeing true and enduring change not only to our industry, but to the greater community.
You could do what I did and churn through thousands trying to work it all out for yourself and following exactly and only what your upline tells you, wasting years and feeling constant frustration.  Or spend a full day with me, my extremely good looking Scandinavian husband, awesome Danish Au Pair, amazing Housekeeper, fabulous Caretakers, Cook Extraordinaire, sooky dog, cats with attitude, geese and hopefully chooks.  J
And I've left the best until last – the fabulous location – Mittagong Homestead & Cottages, just out of Alexandra in Victoria's High Country.  Your ticket entitles you to one of accommodation in our Bed and Breakfast!  How cool is that???  (Normal retail value is $195 and includes full continental and cooked breakfast provisions).  Don't forget the fabulous two-person spas, Swedish Sauna, tennis court, inground salt water heated pool, gorgeous gardens and country serenity.
Read more about it here:  www.MittagongHomestead.com.au
We chose this location and its beautiful surrounds to deflect the constant distractions of the city and to really get you relaxed and out of your comfort zone right from the beginning.
Being an entrepreneur, you already have a "do what it takes to get it done" attitude, right?  So a couple of hours' drive out of Melbourne and less than that from the Airport isn't a challenge then is it?
Morning Tea, Lunch and Afternoon Tea will be provided along with access to all of the property's facilities.


"I don't have the money right now".
If that's what you are thinking and really believe you can succeed in ANY business, then perhaps either go back to your job or buy a lottery ticket.  Investing in yourself and your own education is the single most powerful thing you can do as an entrepreneur.  And it's something ALL successful business owners do – irrespective of what industry they are in.  Do you think a video store owner is investing in updating training and skills?  Of course not.  But do you think that the owner of a Telstra franchise does – you bet!!  Just get over it and find the money.  You found the money to get started in your MLM/Network Marketing business didn't you?  Because you knew it was important, right?  Well, believe me, this will be one of the most powerful investments in yourself that you can make.  Mainly because you are not only going to get the event itself, but the Mastermind and community beyond the event.  This is like a "Million Dollar Rolodex" at your fingertips and this, my friend, you cannot put a price on.  Just accept that you are on a journey of learning.
"I don't need training – my sponsor and organization and company provide everything I need".
Boy do I hear this one a lot.  Oh really?  If that's the case, then why are you here even reading this?  If you are so outrageously successful and earning heaps of money and have a massive organization and life is just perfect, then why bother seeking out any other training?  I'm guessing you are here because something isn't working for you and/or you are not where you want to be.  And like I pointed out earlier, I'm not suggesting that you don't listen to your sponsor/upline/mentor – whatever you want to call them – I can bet, however, from a statistical point of view that they are not doing as well as they make out they are.  Unless they are living in the Bahamas on their own island and drive a Porsche, Ferrari, Lamborghini and shop on Fifth Avenue, they are probably not doing much better than you.  Hey I've got an idea – why don't you bring them to this event with you???
"Why should I pick this particular event and not buy in to the training of those in the States?"
I guess if your target market is in America, then yeah – by all means, get your training from an American.  If you are building your business anywhere else, why would you listen to an American trainer who has no understanding of the market outside of America???  Believe me, the culture is different, their language, lifestyle, economy – in fact everything is different.  If you have spent any amount of time there, then you will know exactly what I'm talking about.  I've been there and done it.  I've bought script books and CDs and DVDs and courses from American trainers and tried them on Aussie prospects – and guess what?  They don't work.  Australians are a much more conservative bunch I'm afraid.  So show me another MLM/Network Marketing trainer here in Australia who trains outside of their organization, who has built business in six other countries and offers objective, unbiased, no bullshit training to anyone in any company.  Oh and who is currently working their business?  Good luck!!
"I'm about to quit.  Why should I do this?"
You shouldn't.  It's entirely up to you.  I'm not here to tell you what you should and should not do.  I guess if you have made a decision that you are going to make this work no matter what, then I'll see you there.  If you're a quitter, then maybe this isn't the place for you.  Nothing in life is compulsory.  You get to choose.
And I bet you want more free stuff, like bonuses right?
Geez, you guys are a tough crowd.  ((giggle)) 
Bonus #1:  Lifetime access to the Facebook Mastermind Group.  You will get ongoing support from those in the group.  Like having a "Million Dollar Rolodex" at your fingertips.  Some people in the group will be seasoned veterans and some will be newbies.  This is money you can't buy coaching and support.  Consider the potential partnerships you could uncover.  Share your successes and failures, ask questions and be cheered on by other committed to the same exact path as you.  There will be someone who is going through what you are going through right now who can guide you.  There is power in a Mastermind.
Bonus #2:  Access to my FREE monthly MLMPreneur Mastermind Podcasts.  Listen in to guest speakers as we discuss industry trends, successes, strategies, tips and techniques that will turbocharge your results.  Some of my guests charge hundreds per hour for their time but you won't pay a cent.  Part of my commitment to getting you the training you need to succeed.
Bonus #3:  "Abundance and Success Affirmations" MP3, "MLM Affirmations" MP3 and "MLM Visualizations" MP3 for your success, prosperity and abundance.
Bonus #4:  My recommended reading list.  By the time you go home you will fully understand, appreciate and embrace continual education.  This is my personal list and what I consider essential reading.
Bonus #5:  A FREE copy of my co-authored book.
Bonus #6:  FREE access to my weekly "The Networking Formula News" e-zine and vidblog.  Packed full of fun stuff, recommendations, hints, tips, strategies and tools to grow your business and explode your personal growth.
THE MLM MILESTONE SATURDAY SESSION @ MITTAGONG INTENSIVE
Where:
Mittagong Homestead, Fawcett, Victoria  www.MittagongHomestead.com.au
Your event ticket includes one night of accommodation in our 4 Star Woolshed Cottages.  Each cottage has two bedrooms and can sleep up to 6 people – just let us know if you would like to share.  First in best dressed.  Alternatively, we can arrange accommodation nearby.
When:
Saturday April 29, 2017 (Last Saturday in January).
What:
8 hours' of focussed work, collaboration, information, strategies and tools.  You will receive Morning and Afternoon Tea along with a BBQ lunch poolside served by Chef Lyn.  Feel free to bring your bathers or your workout gear as there will be plenty of time to enjoy the facilities.  Shower and toilet facilities are available poolside.  Please let us know of any dietary requirements you have.
Why:
Why not??  To get the lifestyle and business you have dreamed of and because you haven't been able to work it out for yourself and because you are worth it and the world needs you!!
How:
By car.  Refer to map below.  We are listed on Google Maps.  The drive is very pleasant, easy and picturesque.


Payment Options:
Feel free to get in touch should you require instalments.  Earlybird runs out on February 15.  Earlybird pricing is available for a maximum of 3 of your team members.
Should you require any further information, feel free to call Fiona directly on (03) 9028 – 8189 during business hours.
Can't wait to meet you and share with you on April 29!
Schedule for the day:
8:30 – 8:45am – Grab a cuppa and mingle
8:45 – 9:00am – Meet me and hear my story
9:00 – 10:45am – Mindset Mastery
Break:  Morning Tea and Open Networking
11:00am – 1:00pm – Mindset Mastery and Boom Branding
Break:  BBQ Lunch Poolside.  Dip in the pool.  Hit of tennis.  Train in the gym.  Meander around the gardens.  Detoxifying sauna.  Open Networking.
2:30 – 4:30pm – Sales and Communication Catalyst
Break:  Afternoon Tea and Open Networking
4:45 – 6:30pm – Lead Generation; Marketing Machine; Systems and Duplication Dynamo; Training Tycoon and Leadership Legend
6:30 – 7:00pm – Q&A.  Group photo and drinks.
When & Where

Mittagong Homestead & Cottages
462 Spring Creek Road
Fawcett, VIC 3714
Australia

Saturday, 29 April 2017 from 8:30 am to 5:30 pm (AEST)
Add to my calendar
Organiser
Fiona is the CEO and Founder of "The Networking Formula" and is regarded as one of Australia's leading MLM/Network Marketing business transformation and training experts.  She is a seasoned Networker with over 23 years' of experience with several companies and is passionate about the industry, calling herself an "Evangelist".  Fiona combines a unique mix of Life Coaching processes and Law of Attraction philosophies in empowering other Networkers to transform not only themselves and their businesses, but those of their teams and communities.
When not coaching clients, blogging or writing, Fiona can be found on her 50 acre property in the Victorian High Country with her partner Lars – an IT Architect and Microsoft MVP - sons Jordan and Christian, German Shepherd Maia and two rescue cats Boots and Paddy, swimming, playing tennis or motor racing.
Currently, Fiona runs her MLM/Network Marketing business, a personal development consultancy and Life Coaching practice from home and is proprietor of a boutique retreat venue and luxury B&B.  For more hints, tips, tools, strategies and free resources to transform yourself and your MLM/Network Marketing business, visit her site www.FionaJLindsay.com