Actions and Detail Panel
#MKW17 - The role of place in civic innovation with Jason Schupbach
Tue. 2 May 2017, 6:30 pm – 7:30 pm AEST
Description
The role of place in civic innovation with Jason Schupbach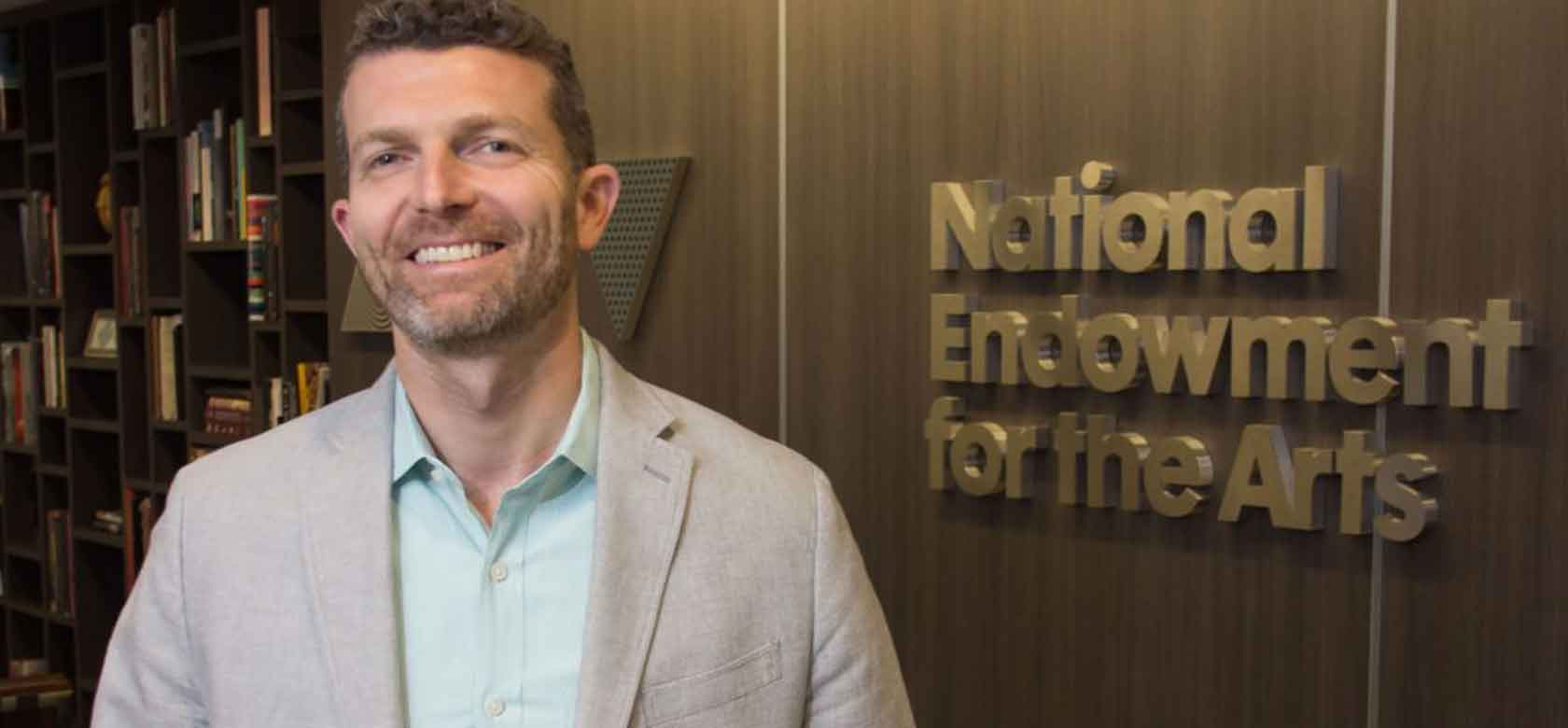 Think about urban development and the usual suspects spring to mind: planning, architecture and engineering. But what about art? What role does art play in the development of civic places and how people interact with them?
Join keynote speaker Jason Schupbach as he explains how artistic interventions make important contributions to our city's resilience by encouraging communities to think in new ways, and creating places that promote creativity, innovation and social engagement.
Speaker: Jason Schupbach - Director of Design and Creative Placemaking for the National Endowment for the Arts
Jason Schupbach is the director of design and creative placemaking programs for the National Endowment for the Arts, where he oversees design and creative placemaking, grantmaking and partnerships, including Our Town and design Art Works grants, the Mayor's Institute on City Design, the Citizens' Institute on Rural Design, and the NEA's Federal agency collaborations related to community development. Previous to his current position, Jason served Governor Patrick of Massachusetts as the creative economy director, tasked with growing creative and tech businesses in the state. He formerly was the director of ArtistLink, a Ford Foundation funded initiative to stabilize and revitalize communities through the creation of affordable space and innovative environments for creatives. He has also worked for the Mayor of Chicago and New York City's Department of Cultural Affairs. He has written extensively on the role of arts and design in making better communities, and his writing has been featured as a Best Idea of the Day by the Aspen Institute.
Moderator: Jane Crawley - Director, Arts Sector Investment, Creative Victoria
Jane is an innovative and creative public sector leader with a track record in guiding large and complex arts departments and portfolios as an executive manager. Prior to joining Creative Victoria in September 2016, she was Manager of Arts Melbourne with Melbourne City Council (2010 - 2016) where she led a range of significant initiatives including Australia's first local government Arts Infrastructure Framework; strategic partnerships with key arts agencies; and the revitalisation of Arts House as Melbourne's centre for contemporary and experimental performance.
[Please note this event is wheelchair accessible]
---
Melbourne Knowledge Week
Melbourne Knowledge Week is a week-long festival that melds, art, technology, business and science to explore and co-create our future city. Over 80 new wave events have been designed to inspire curious minds to collide and collaborate to bring future-focused ideas to life.
Throw yourself into a week full of innovation and creativity where you'll hear from international industry leaders, test cutting-edge technology, taste future food and help to solve Melbourne's future challenges.