Description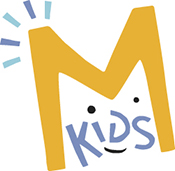 Mkids movies series

Cost per screening: Free Mkids and Friends full members,
$5 non-members (plus booking fee). Join Friends and Mkids
Bookings essential
Visions Theatre
**Please note that due to circumstances beyond our control we will not be screening 'Wonderstruck' on Saturday 21 April. We are excited to announce that we will be showing 'Paddington 2' instead!
Saturday 21 April 2018, 3–5pm
Paddington 2, 2017, rated G
Settled in with the Brown family, Paddington the bear is a popular member of the community who spreads joy and marmalade wherever he goes. One fine day, he spots a pop-up book in an antique shop – the perfect present for his beloved aunt's 100th birthday. When a thief steals the prized book, Paddington embarks on an epic quest to unmask the culprit before Aunt Lucy's big celebration.
**Please note that this is a screening change from 'Wonderstruck'.

Tuesday 24 April 2018, 3–4.49pm
Cars 3, 2017, rated G
Blindsided by a new generation of blazing-fast cars, the legendary Lighting McQueen finds himself pushed out of the sport that he loves. Hoping to get back in the game, he turns to Cruz Ramirez, an eager young technician who has her own plans for winning.
Can you help us to make our exhibitions more family-friendly?
We need your help to test some ideas for making an upcoming exhibition experience better for kids. If you are attending the Cars 3 screening on Tuesday 24 April, we would like some families to stay no later than 5:30pm to give us some feedback, and all participants will have the chance to win one of 2 special prize packs. If you would like to participate in this feedback session, please let us know by booking here.
Saturday 28 April 2018, 3–4.32pm
Son of Bigfoot, 2017, rated PG
Teenager Adam sets off on an epic adventure to find his long-lost father, only to discover that he is the legendary Bigfoot.