Description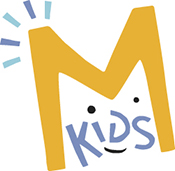 Mkids movies series

Cost per screening: Free Mkids and Friends full members,
$5 non-members (plus booking fee). Join Friends and Mkids
Bookings essential
Visions Theatre
Captain Underpants, 2017, rated G
Saturday 13 January 2018, 3–5pm
George and Harold, two imaginative pranksters, hypnotise their principal into thinking he's the enthusiastic but dim-witted superhero, Captain Underpants.
LEGO® Ninjago Movie, 2017, rated PG
Tuesday 16 January 2018, 3–5pm
Young Master Builder Lloyd and his friends are secret ninja warriors. They must band together to fight evil warlord Garmadon (who is also Lloyd's dad) and defend Ninjago City.
Diary of a Wimpy Kid: The Long Haul, 2017, rated PG
Saturday 20 January 2018, 3–5pm
A family road trip to attend Meemaw's 90th birthday party goes hilariously off course, thanks to Greg's newest scheme to become famous.
Despicable Me 3, 2017 rated PG
Tuesday 23 January 2018, 3–5pm
Gru meets his long-lost twin brother Dru, who wants to learn how to be a villain. Instead, they team up to foil the plans of Balthazar Bratt, a former child actor out to destroy Hollywood.