Event Information
Location
Mon- The Arena @ NAB 700 Bourke st Docklands - Wed The Bowl at NAB 500 Bourke St
2 locations
Victoria 3008
Australia
Description

A fabulous experience full of fun, developing friendships and learning to code! Our full day program is available this coming school holidays.
#MissMakesCode is the first initiative in the world created to build confidence and self efficacy in the areas of algorithmic thinking, programming and coding for young girls aged 5-8 years.
Your child will learn key coding concepts through online and offline activities and build upon any existing skills they may have learned in school.
Taught by a professional teacher, this unique all-girls workshop is a terrific way to introduce your child to coding and game making and build their technology confidence. Hosted in a creative and vibrant space @NAB in The Arena at Docklands. We have a full day program available to book.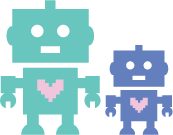 Frequently Asked Questions
What do I need to pack for my child?
iPad or a device which can be connected to the internet
iPad or device charger which is labelled with your child's name (or initials).
Pencil case
A packed lunch and snack, similar to their normal school lunch. Due to food allergy concerns, we do not provide any food to your child other than fruit and water
What do you provide?
Learning activities and games both on and off the ipad
Fruit
Water
Professional and accredited teachers and helpers
What time should I drop my child off?
Your child can attend a full day session with drop off available from 8:30am for a 9am start and pick up available between 4:30 and 5pm.
Please allow time during drop off to complete and sign photography release and emergency contact forms.
My child has never coded, can she attend?
Yes! Your child will learn the basic coding concepts and can work through the program at her own pace on her own or with support from other participants.
What will she learn?
Your child will learn the basic coding concepts and algorithmic thinking.
Who will look after my child?
Our program was made by teachers for students between the ages of 5-8years old. We have a team of dedicated and qualified teachers who will facilitate and supervise the workshops.
Will my child be photographed?
Your child may be photographed in the context of this event. As a world first program, we often have media wanting to visit our team and take footage for newspaper and television. We supervise photographers at all times and ensure they do not disrupt learning. When dropping off your child we will provide you with a release form for both you and your child to sign for photography.
My child has attended a #MissMakesCode course before, can she attend?
Yes! The coding concepts can be applied again and again.
Do you offer refunds?
Due to the nature of our courses and the work that goes in to preparing for your child's attendance, we cannot offer refunds if you are no longer able to attend.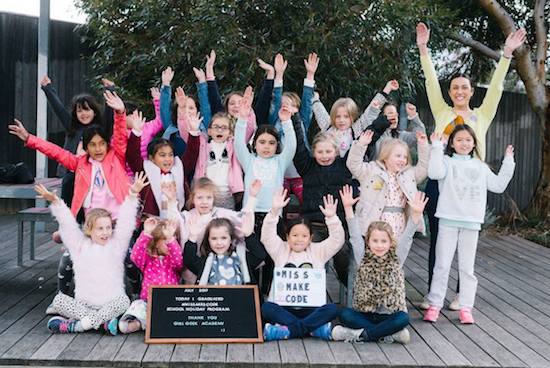 Location
Mon- The Arena @ NAB 700 Bourke st Docklands - Wed The Bowl at NAB 500 Bourke St
2 locations
Victoria 3008
Australia
Refund Policy