About this Event
Mission to Planet Hexx is light to mid-range Retro-Style Space Adventure Board-and-Card Game in One for 2-4 players ages 10 & up. Using a deck of 120 Hex shaped cards, players cooperatively build a unique Board of space and planets every game, then roll a die to travel around the galaxy, collecting Data, the resource of the game, in order to "pay" to upload different types of cards to their Mission File. The first player to complete their Mission File wins the game. With elements of take that and the literal discovery of your shared universe one Planet at a time, the game simulates your adventure as a newly minted space cadet.
We'll be playing via Tabletopia and Discord.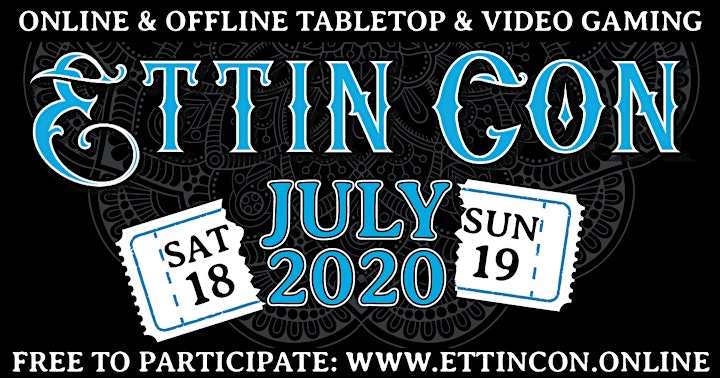 #EttinCon2020 is completely free and virtual due to pandemic.
For full event details, game listing and timetables, visit EttinCon.online!
For more about our non-profit conventions, visit EttinCon.org.