Sales Have Ended
Ticket sales have ended
Registration for this event is now closed.
Sales Have Ended
Ticket sales have ended
Registration for this event is now closed.
Description
MSM Introduction | A One Day Course
mission shaped intro is a helpful introduction for those joining the mission shaped ministry journey taking place in your Presbytery later this year. Registration details follow. We'll see you there!
What: MSM Intro Course
Where: Blacktown Uniting Church
When: Saturday 23 March 10am - 3:30pm.
Cost: $40 per person, or $30 per person for a group of 3 or more (booking fees apply).
Exploring church for those who don't do church.
A day to rediscover mission and re-imagine church.
About MSM Intro Course (msi)
New world, new church?
Our world and our lives change at an ever faster pace, but how does the church respond to this change?
Are new ways of being church possible?
If so, what might they look like?
MSM Intro (msi) course features four (4) sessions which include creative activities, film clips, presentations, discussion, worship and prayer.
It is ideal for those starting from scratch as well as those who have attended a vision day or who are thinking about joining the Mission Shaped Ministry (MSM) course being held in this Presbytery later this year.
Terminologies
Mission Shaped Ministry – is the name of the over-arching longer program which is delivered by UCA annually.
MSI (msi) is an introduction, one day course called Mission Shaped Intro. We encourage people to do the one-day course to explore the ideas and then delve more deeply into the longer MSM course if this is an area of interest.
What We Will Explore
The course sessions are:
rediscovering mission and what that means for the church

changing world, changing church

re-imagining church: community, worship, discipleship and leadership

where do we go from here?
What people are saying about msi…
"A fantastic and easy to use tool for missional thinking for every church community. The chance to re-imagine so many different facets of life is something that every church should make full use of."
"Gets to the heart of understanding about mission - incarnation. It is a great way to help people change their mindset and grasp the impact of culture on mission today."
"One of the best resources available for people investigating what it might mean to be a mission-shaped disciple, offering the space for people to become more confident in faith, mission and discipleship. Everyone should participate in this course and see where it leads!"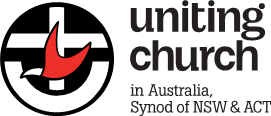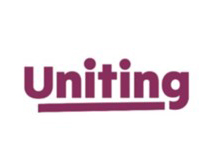 More Information:
www.ume.nswact.uca.org.au/event/msi-blacktown-20190323
or contact:
UME Reception | 02 8838 8900 | umeinfo@nswact.uca.org.au