Miss A.R.T helps teen girls to be MORE than okay.
About this event
Miss A·R·T is specifically designed to strengthen self-esteem and resilience, build confidence and a positive mindset.
It develops self belief and leadership skills. The program includes:
Saturday and Sunday 22 - 23 May 2021
Two Day Foundations Workshop Weekend 10am - 4pm
Double Tree by Hilton 122 The esplanade
Wednesday 16 June 2021
Live Online Check In and Refresh Key Learnings Webinar One Hour
Online from 6.30pm - 7.30pm
Wednesday 14 July 2021
Full Day Wrap Up Workshop AND Inspirational Guest Presenters and Speakers 10am - 4pm
Double Tree by Hilton 122 The esplanade
Miss A.R.T is not about finger painting nor craft it is the acronym for:
A - activating self awareness
R - reshaping thinking
T - transforming the relationship with the most important person in your life - YOU!
Miss A.R.T has been specifically designed with empowering, innovative and fun activities that has seen over 400 girls gain an average of:
40% increase in health (mental and emotional)
52% increase in happiness
63% increase in confidence
The content is contemporary, engaging and the learnings will last a lifetime!
Foundations of Success - know what you want and taking action
The Mechanics of Your Mind - understand you and your feelings
Positive Thinking - be your own best friend
Personal Power - have boundaries, say no and resolve conflict
Body Love - understand what negatively and positively influences your body image
Behaviour Dynamics - understand yours and everybody else's
Calm and Mindful - stress less and mindfully manage your emotions
This program is available to girls aged 13 - 17 years. YES we know that is a broad age range!
The generic content is delivered in 'modules' to the whole group and after each piece of content the girls go to their designated, age specific groups, with their allocated facilitator to contextualise and personalise their learnings.
Facilitators include:
Catie Kirke - Founder of A.R.T Your Life and Miss A.R.T
Nat Dungey - Teacher, previous police officer and founder of Thrive Teen Wellbeing
Marnie Hake - Miss A.R.T and ART Your Life graduate
Sarah Hutchinson - Serving Police Officer and previous teacher
Please note we provide morning and afternoon tea with fruit and biscuits.
Due to food allergies and preferences ALL participants are to bring their own lunch or they can order pre order their lunch from the hotel café each morning.
If you have any questions please feel free to give me (Catie Kirke) a call on 0411 383 761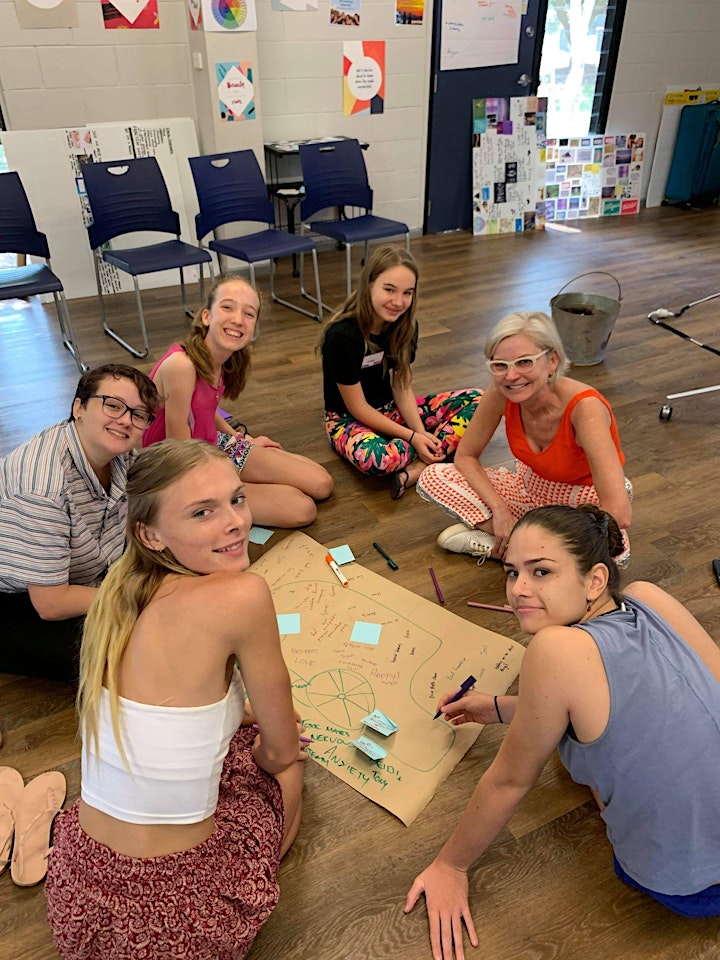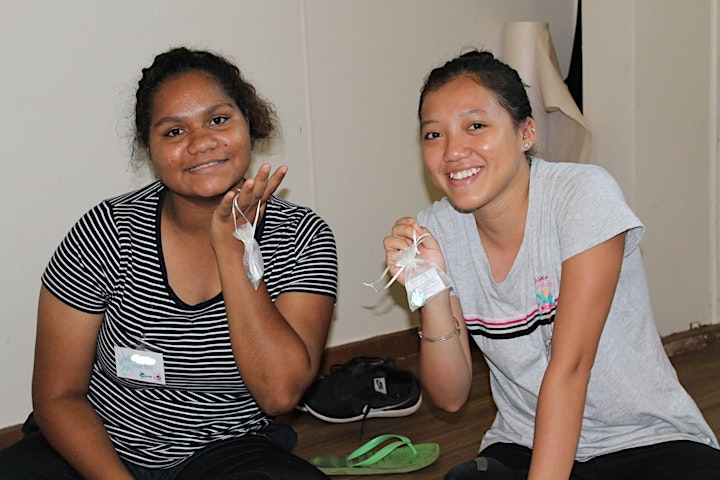 Organiser of Miss A.R.T - Three day leadership & resilience program for teen girls