About this Event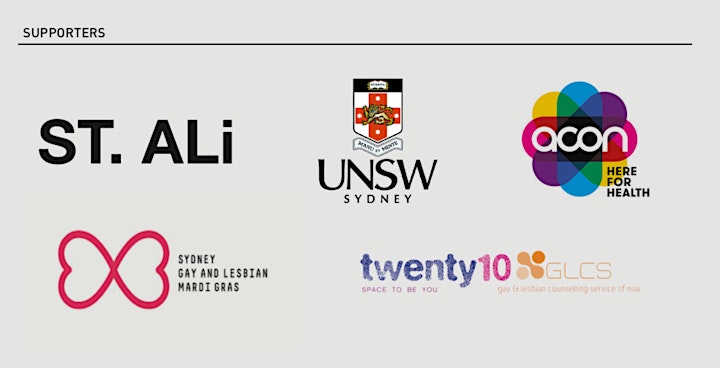 Sydney, it's your turn! The Minus18 Queer Formal® is back, bigger and sparklier than ever.
Queer Formal is a night for LGBITQ+ young people to be their true selves. What does that mean? Wear what you want, bring the date you want, and spend the night celebrating with other beautiful queer folk.
We cannot WAIT to see you all, and to have Petersham Town Hall transformed into the most wonderfully queer party going around. Our friends at UNSW will be there with bells on, making sure the Chill-Out Space is one to remember – and we're getting help from Acon, Twenty10 and Sydney Mardi Gras to ensure Queer Formal tickets are FREE.
All the info? It's below. Keep reading. Keep getting excited.
♥ Minus18 ♥
🌈🌈🌈
MINUS18 QUEER FORMAL®
Saturday 20 July
5pm - 10pm
Petersham Town Hall
Food, drinks and good times provided
A LITTLE MORE ABOUT TICKETS
All tickets are gloriously FREE
One ticket booking per person
If you find out you're unable to attend, please un-register your spot via Eventbrite so someone else can attend
No allocated seating or tables – the vibes at this formal are casual, and primed for friend-making
Ages 13 to 19 (inclusive) only
LINE UP
Full line up of performers and DJs announced soon!
Plus...
Lip-sync battles!
UNSW Chill-out Space
Loads of bio-glitter
ACCESSIBILITY
Station pick-up and drop off
Completely drug, alcohol and smoke-free zone
Wheelchair accessible
Youth workers on-site
ANYTHING ELSE?
Make sure you stay up to date with announcements via Facebook, and follow Minus18 on Instagram!
🌈🌈🌈
Frequently Asked Questions!
I don't know anyone – do people attend Queer Formal on their own?
Definitely! Plenty of people go to Queer Formal solo. The event is super welcoming, and conducive to making heaps of new friends. Everyone's ready to chat, hit the dance floor, and chill together.
I work at a community organisation and I'd like to bring a group of youth attendees. How do I organise tickets?
Easy! Email info@minus18.org.au and let us know the details of your group. We'll need an email address per attendee so please have that ready to go.
Is there security at Queer Formal?
Absolutely. Our attendees' safety is a number one priority.
What if something goes wrong on the night?
We'll have a team of qualified youth workers on-site, to help out if something goes wrong, or if you or any of your friends are feeling out of sorts. They're non-judgemental, and have your safety in mind at all times.
What if I find out I can't make it anymore?
Darn! If that's the case, please un-register your ticket via Eventbrite so someone else can attend in your place. Find out how right here.