Description
How do you balance reasonable Cyber Security and the commercial realities of a startup/ scale-up?
We hear everyday of a new cyber security incident, privacy breach and the various methods attackers use to infiltrate technology, systems and networks. In parallel our regulatory and legal frameworks are trying to catch-up (Australia's Notifiable Data Breach legislation and EU's GDPR came into force earlier this year, for example). Its pretty clear the cyber security environment is a challenging space to operate within. In addition to that, those building digital solutions or digitally-enabled solutions have the realities of operating in a fast-paced commercial landscape (first to market? product fit? revenue? etc).
We gathered industry-leading specialists, incident responders and engineers, to share their practical tips on what is minimum viable security (MVS) and how to go about it as a startup or scale-up:
15min presentation - 'Security is nothing special, just solid engineering' Sharing experiences from the TrustDefender to RELX journey as it scaled from 5 to 31,000 people, and an overview on how things changed. Solid engineering is the basis for security - how that translates in a start-up, and building software with the view to breaking it.
15min presentation --'Security is nothing special, just part of your product definition'. Sharing experiences on how effective decomposition and prioritisation of security requirements is critical in iterative software delivery process, while not leaving infrastructure, operations and governance behind.
15min presentation - 'security is nothing special, it just ain't what it used to be'. Hear about the continual erosion of the perimeter and the evolution of the cyber security landscape, bounded versus boundary-less conceptualization of computer network defence; understanding the threat; malware research and frontline network defence challenges.
Event speakers include: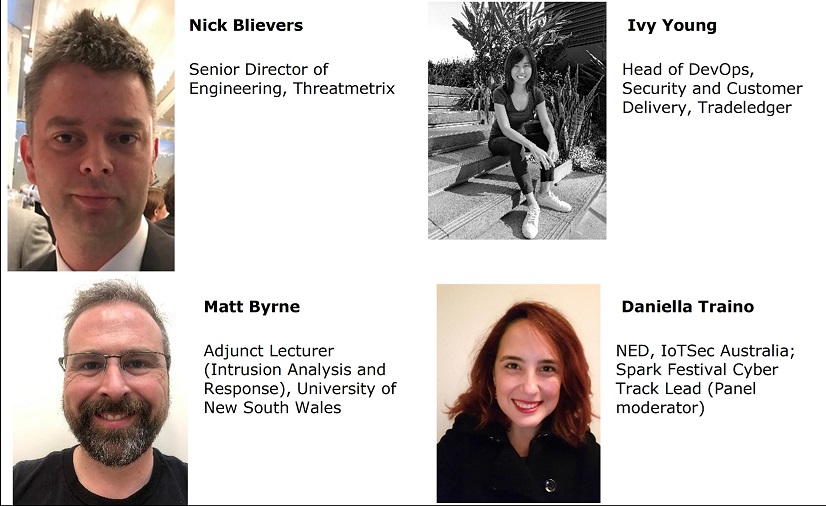 A light lunch will be available.
=================
Donating to Spark Festival allows our continued work to provide free or minimal cost events to the startup and innovation ecosystem. Spark Festival is a not for profit dedicated to providing opportunities for individuals of diverse background, age and gender to pursue and succeed in a career of entrepreneurship.
You may be photographed or videod while attending this event: please approach the organiser if you have questions, concerns, or do not wish this to happen.
The event organisers may add you to a mailing list so they can follow up, and you can receive updates about their activities: this mailing list will have an easy-to-find unsubscribe button.
This event is part of Spark Festival and upholds the Spark Code of Conduct.