Location
Wentworth Common
Marjorie Jackson Parkway
Sydney Olympic Park, NSW 2127
Australia
Mini Park Rangers are invited to join the Park Rangers at Sydney Olympic Park for stories, song, games and exploration in our Parklands.
About this event
Mini Park Rangers enjoy a new theme and story each week. Our program aims to provide opportunities for discovery, creativity, problem-solving, and questioning with a focus on our Parklands, our environment, and how we interact with the world around us.
We aspire to explore the sights, scents, sounds and textures of our Parklands, accompanied by stories and rhymes with important take home messages.
Participants will be given opportunities for play, enquiry and investigation in a fun environment.
Term 2, 2022 will be located at Wentworth Common. Walk up the main pathway towards the bathrooms and turn right towards the picnic tables. The Park Rangers will meet you at the picnic tables.
Parking is available in the carpark on Marjorie Jackson Parkway.
Notes -
• Sessions are recommended for children 3-5 years of age
• Parents & carers are required to supervise their children
• All participants require a ticket. Adults and children over 12 months must be registered.
• Our programs have a maximum of 30 participants per session. A maximum of 1 adult may attend with each child.
• Sessions are in high demand, so if you are unable to attend please cancel your tickets via Eventbrite, or email us at visitorprograms@sopa.nsw.gov.au
• Please bring your own picnic rug or blanket to sit on.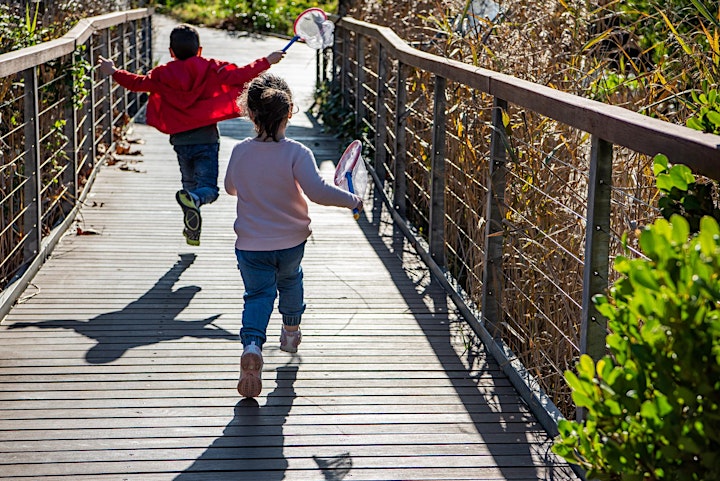 MEETING PLACE: Please meet on the location labelled as #15