Description
Mini Explorers
A weekly term-time playgroup at the Australian Museum for children aged 3 - 5 years and their parents or carers.
Mini Explorers playgroup will inspire your little ones to explore, understand and care for our world through fun, hands-on activities led by Aboriginal educators who guide children through story, song and sensory play. Join us each Friday at 11 am to play, learn and create.
Numbers are limited to 15 children per session and each month has a different theme. Young children love repetition so feel free to join us as many weeks as you like!
A great opportunity to make the morning of it by exploring the Museum's Kidspace before or after the playgroup and grab coffee or lunch at our rooftop café, No. 1 William.
Gili, Ngara - shine and listen to learn!
Upcoming themes:
July– Megafauna (6 & 27)
Aboriginal people have lived alongside some of our biggest and oldest animals - Megafauna! Many Dreaming stories have similarities with megafauna including a giant snake! Let's look at ancient rock art of these creatures then make your own pretend rock engraving using clay, sand and wooden tools.
August – Gadi (3,24, 31)
Welcome to Gadigal Country! We will be learning about the Country on whose land the museum stands and the connection to the rich resources of the harbour and rivers. Children can go fish, test a bark canoe to see if it floats and hear a story about an Emu in the Sky.
September – Dinosaur Dreaming (7, 14, 21, 28)
A long time ago, dinosaurs lived around the Kimberly coast and their ancient footprints can still be found. Find out which dinosaurs walked this ancient land and make your own clay fossil to take home.
October /Nov– Food for Thought (19, 26 October & 2 November)
Touch, smell, taste and even hear some of the unique plants people have used since the first sunrise! Children will create their own scratch n' sniff paintings using dried native herbs, rosella dye and grind seed to make flour.
(For note: we will offer a taste of native honey also known as sugarbag honey during this session. During the warmer months, you can look for our native bee hive in The Garden area outside the museum on William Street).
November – Birds (binyang) (9, 16, 23, 30)
Listen to a Dreaming story of 'How the Birds got their Colours' and the importance of helping those in need before making your own emu feather brush to paint with using the colours of the Aboriginal and Torres Strait Islander flags.
December – Bush Tracks (7, 14)
What animal made those tracks? Through games, dance and stories we will learn how to hunt, about our lore, and the Dreaming. Listen to a Dreaming story about a thirsty frog and the importance of sharing with one another.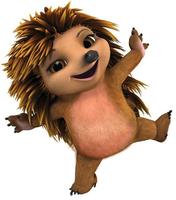 FAQS
Age: Children 3 - 5 years with adult. If your kids are slightly younger try our Tiny Tots program for children aged 0-3 years.
Date: Friday mornings during Term
Time: 11.00 AM – 12.00 PM
Cost:

Non-Member Child: $12

Non-Member Adult: $15 (General Admission to the Museum)

AM Member Child: $10

AM Member Adult: Free
Meeting Point: Kidspace, Level 2. AM staff will then escort group to the Theatre on the Ground Level near the Atrium.
Special Notes:
Only unsold tickets will be available at Admissions on the day, however, there is no guarantee of availability.
No refunds. Any date transfers need to be notified at least 72 hours before event. Changes are made at AM staff discretion. Kids at the AM mailbox will be checked weekly kids@austmus.gov.au.
When you arrive at the Museum, simply join the pre-paid tickets line at Admissions then show your Tiny Tots ticket (on phone or print out).
Parents or carers are required to participate in the sessions with their children.