Description
Mini Explorers
Our fun, educational 'Mini Explorer' programs are designed especially for children aged 3-5 years (if your kids are slightly younger, try our Tiny Tots program). Sessions include a short presentation involving a story and song followed by free play with various sensory, imaginative and creative play activities. Mini Explorers is held in an exclusive space and numbers are limited. Come and join our monthly-themed fun!
Age: Children 3-5 years (children must be accompanied by an adult)
Time: 10.30 AM - 11:30 AM
Date/s: Every Thursday during Term (2, 9, 16, 23 February; 2, 9, 16, 23, 30 March; 6, 27 April)
Meeting place: Kidspace, Level 2. AM staff will then escort group to Garada Room on Level 1 (opposite toilets) at 10:30 AM. If you arrive late to a session then please head straight to Gerada Room on Level 1 and knock on the door.
Cost: $12 for Non-Nember Child and $10 for Member Child + Adult Admission
Special Notes:
Online bookings only. Unsold tickets will be available at the admissions desk on the day, however, there is no guarantee of availability.
No refunds. Any date transfers need to be notified at least 72 hours before event. Changes are made at AM staff discretion. Kids at the AM mailbox will be checked weekly kids@austmus.gov.au. For any urgent matters phone the AM on 02 9320 6000.
Simply show AM Security staff at Admissions your Mini-Explorer ticket to skip the queue.
Parents are required to participate in the sessions with their children.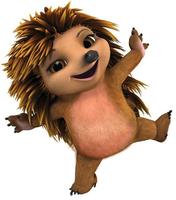 Upcoming Themes:
JUNE – ICE ICE BABY!
Children will explore the science of hot and cold and animals adapted to extreme environments such as Australia's red centre and icy Antarctica.
JULY – ANIMAL HOMES
We celebrate National Tree Day this month and will Discover which animals use hollows as homes. Children will discover first builders, such as termites, and the science of strong shapes.
AUGUST – FARMYARD FRIENDS
2017 is International Year of 'Future Science' which explores food, water and energy for all. Children will explore native bush foods, water filtration and farm play.