Description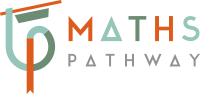 You'll want to be in the room at Ludlow Bar when some of the most interesting people in Melbourne share how they view the world with a mathematical mindset. Whether you're a teacher, accountant, engineer or just a maths lover, our panel will leave you feeling inspired. You'll have an opportunity to hear about their pathway through maths and explore your own. So, come grab a drink on us and mingle with some fellow mathematicians!
Canapes are included along with your first drink, additional drinks at bar prices.
All proceeds from ticket sales will be donated to Eat Up, a charity that provides lunch to young Aussies who would otherwise go without. Their aim is for no student to go school hungry, which directly affects their ability to concentrate, engage and enjoy school.
The panelist include:
Lyndon Galea founded Eat Up and has been recognised by Pro Bono Australia as one of the 200 most influential people in the 'for-good' sector.He completed a Bachelor of Business (Entrepreneurship) at RMIT and is a fellow of the School of Social Entrepreneurs. While at RMIT he was awarded the Jacques Nasser Start Up Scholarship twice, as well as the Jacques Nasser Travel Scholarship and Jacques Nasser Regional Bursary. Lyndon is a YGAP Spark* Impact Entrepreneur and was selected to speak at 2016's National Young Leader's Forum in Canberra.
Michaela Epstein a Teach for Australia alum that has taught maths and coached teachers in schools in rural Victoria and in Melbourne. Currently, Michaela is the Head of Learning with a Victorian-founded social enterprise, Maths Pathway, where she designs learning materials and teacher professional development programs. She has recently completed research at The University of Melbourne on the new Victorian Curriculum: Mathematics. Michaela's experience from a wide range of education sectors led her to be the current President of The Mathematical Association of Victoria.
Kerryn Sandford is the assistant principal of Epping Secondary College. She is responsible for the teaching and learning programs across the school and incorporates both student and teacher learning. She has also been a leading teacher numeracy coach and was responsible for establishing the direction of the college in developing numeracy policy and then implementing staff development strategies to improve teaching and learning to enhance student outcomes in numeracy.
Robert Held- is an Architect originally from Germany now living and working in Australia. He worked in international and national practices in Germany, France, and Australia and believes that a good relationship with maths is essential for problem-solving in many areas of life. During his professional career and personal life he always had a strong connection to mathematics and natural science. He believes in a holistic approach towards science and that mathematical models can explain complex mechanisms in a comprehensive way.