Description
The Marketing Upgrade presented by Perth's own Ming Johanson will give yourself and your business the latest information and tools you need to utilise social media to your advantage.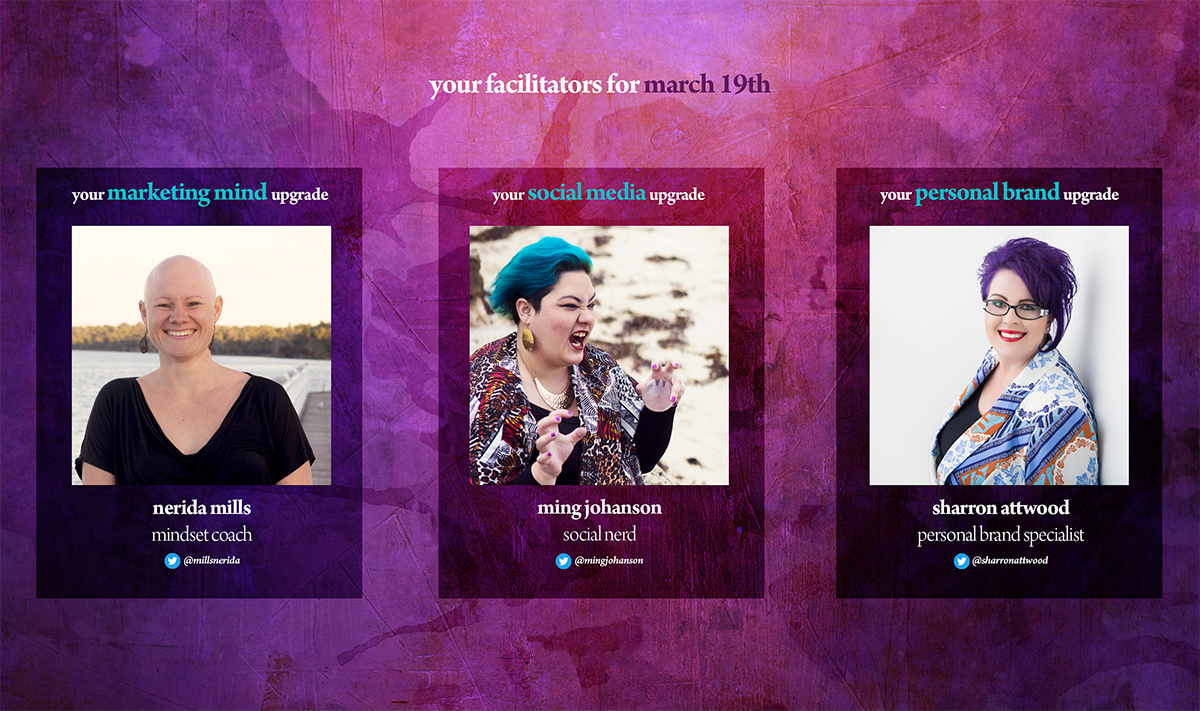 The event will cover the following topics:
+ the perfect marketing team (what does it look like?)
+ become a technomancer (how it all connects online)
+ risk by design disaster planning for social media
+ 'rise of the influencer' panel session with guests Michelle Sandford + Soa "The Hulk" Palelei
+ culture from the top
+ so much more
The day will be run in an interactive format so you can apply the information and skills you learn immediatly. You will also be fed and watered throughout the day by the wonderful team from the Pan Pacific.
See programme details below to pick which stream you would like to attend on the day.