Mined Land Rehabilitation Conference 2019

Wednesday, 19 June 2019 at 8:30 am

-

Friday, 21 June 2019 at 5:30 pm (AEST)
Event Details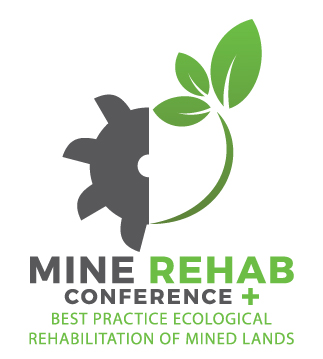 Mined Land Rehabilitation Conference 2019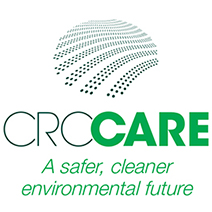 The Cooperative Research Centre for Contamination Assessment and Remediation of the Environment (CRC CARE) and the Global Centre for Environmental Remediation (GCER) at the University of Newcastle invite you to join experts and practitioners from around the world at the 9th Annual Mined Land Rehabilitation Conference 2019.
From 2011 to 2018, the conference was hosted by the University of Newcastle's Tom Farrell Institute under the title 'Best Practice Ecological Rehabilitation of Mined Lands' – or 'Mine Rehab'. Mine Rehab conferences are highly regarded by practitioners in the mining and allied sectors in Australia and overseas. 

Submit your abstract
Abstract submission is open now! Visit the the Mine Rehab 2019 conference website for more information. 
Organisers
CRC CARE is a global leader in risk-based remediation. Headquartered at the University of Newcastle, it carries out international collaboration with globally recognised experts from other leading organisations around the world, including Kansas State University (USA), Nottingham University (UK), Wageningen University (Netherlands), and the Spanish National Research Council. CRC CARE has a track record of delivering world-class conferences and workshops, including the highly regarded biennial International Contaminated Site Remediation Conference ('CleanUp Conference'), which attracts around 700 delegates from more than 25 countries.
GCER is a leading proponent of risk-based approaches to the clean-up or management of contaminated sites. Based at the University of Newcastle, GCER safeguards people's social, economic and physical wellbeing by developing innovative, cost-effective and sustainable technologies and solutions that reduce the impact of pollutants on the environment.
9th Annual Mined Land Rehabilitation Conference 2019
This year the conference will continue under the management of CRC CARE, which has frequently engaged with past Mine Rehab conferences.
This annual conference is a significant event on the Hunter Region calendar. It provides an important avenue to promote the use of best-practice approaches in the management of rehabilitation of mined lands. The conference brings together mine rehabilitation stakeholders to share current best practices, to discuss what is being done well, what can improve, and what needs to happen in the future.
This is your opportunity to engage and be engaged.
*This conference can be used towards continuing professional development points (please check with your certification scheme).
Mine Rehab 2019 includes:
Presentations by some of the world's foremost experts in rehabilitation of mined land

Poster presentations from leading researchers

Expert thematic workshops.
Why attend?
Mined Land Rehabilitation Conference 2019 will be the leading forum for recent advances in mine rehabilitation and associated policy formulation and adoption. It will promote the science that underpins a risk-based approach to rehabilitation of mined land and, via interactive forums, identify the major constraints to effective remediation of such sites.
The conference presents an opportunity to put your organisation at the forefront of best practice in dealing with mined land rehabilitation sites. It offers a more economically sustainable approach that does not compromise human and environmental health. Mine Rehab 2019 provides a way forward for dealing with the legacy of our mining past.
Who should attend?
The 2019 Conference will attract:
policy- and law-makers

mine and land owners

environmental contamination consultants

anyone with a professional interest in mined land rehabilitation

regulatory officers involved in the mining sector, policy development and implementation

early-career researchers, PhD students, and Masters and Honours graduates

individuals and organisations representing the mining community and associated supply chains

researchers and research institutes

anybody from the broader community who wants to learn about or have a say in how we deal with the environmental impacts of mining.
We anticipate 300+ delegates this year, making it one of the largest mined land rehabilitation conferences in Australia.

DATES: 19–21 June 2019 
LOCATION: Newcastle Exhibition & Convention Centre (NEX) 
SCHEDULE: Associated events and the main conference will be held over 3 days, across which delegates will have the opportunity to participate in a range of seperately billed activities (e.g. workshops and mine tours) as well as the main conference.

CONFERENCE AND ASSOCIATED EVENTS PROGRAM OVERVIEW:

Wednesday, 19th March 2019
Workshops  

Thursday, 20th March 2019 
Main Conference with a full day of presentations with posters and panel session, followed by a gala dinner*. 

Friday, 21st March 2019
*Mine tours
 (* = billed separately)
CALL FOR ABSTRACTS
We seek abstracts in any of the following areas:
ecological restoration and rehabilitation science, research and/or best practice

case studies that highlight achievements and lessons

the regulatory environment now and in the future

biodiversity assessment now and in the future

mine voids and pit lakes

Any other topics of interest to the mine rehab community.
Successful candidates for oral or poster presentations will be notified via email, following review by our scientific committee. Accepted presenters will receive a discount on the registration for the conference.
How to submit your abstract
Your 200-word abstract should be submitted via Easy Abstracts.
Abstracts should be accompanied by a 100-word (max) biography and a high-resolution head shot and contact details that can be made publicly available. Please indicate whether you wish to be considered for an oral presentation or a poster presentation. The deadline for abstract submssion is 14 March 2019.
More information
To find out more about the event, visit https://minedlandrehab.weebly.com/ or contact 
1. Tim Roberts, +61 418 205 664 , tim.roberts@newcastle.edu.au
2. Prashant Srivastava, +61 8 83026821, prashant.srivastava@crccare.com 
3. Ratin Mathur, +61 8 8302 3933, ratin.mathur@crccare.com
4. Nigel Stace, +61 2 49217037, nigel.stace@newcastle.edu.au
5. Alec Roberts, +61 434 189 454, alec.roberts@newcastle.edu.au

Registration fees
Earlybird (until 19 May 2019) $450 (ex. GST)

Standard (from 20 May 2019 to 2 June 2019) $499 (ex. GST)

Late / on the spot (from 3 June 2019 to 20 June 2019) $599 (ex. GST)

Students (until 20 June 2019) $199 (ex. GST)
Co-hosts and major sponsors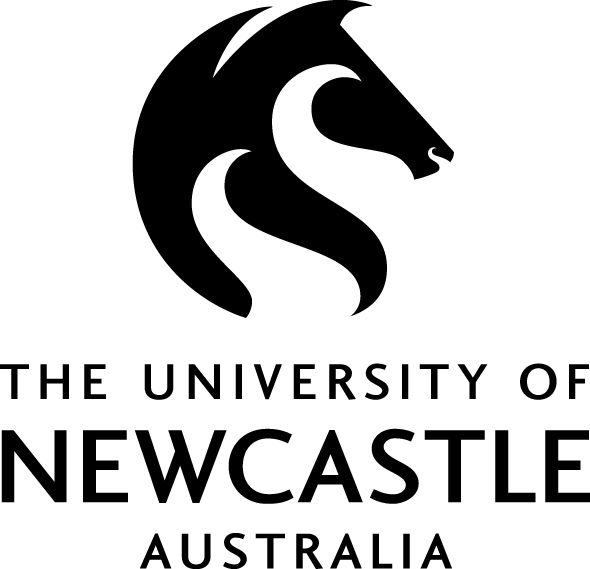 Have questions about Mined Land Rehabilitation Conference 2019 ?
Contact CRC CARE
Save This Event
When & Where

Newcastle Exhibition & Convention Centre
309 King Street
Newcastle, NSW 2302
Australia

Wednesday, 19 June 2019 at 8:30 am

-

Friday, 21 June 2019 at 5:30 pm (AEST)
Add to my calendar