Join us for free drinks and nibbles to celebrate the limited edition vinyl release of 'Nervous Energy 一 触即发'
About this event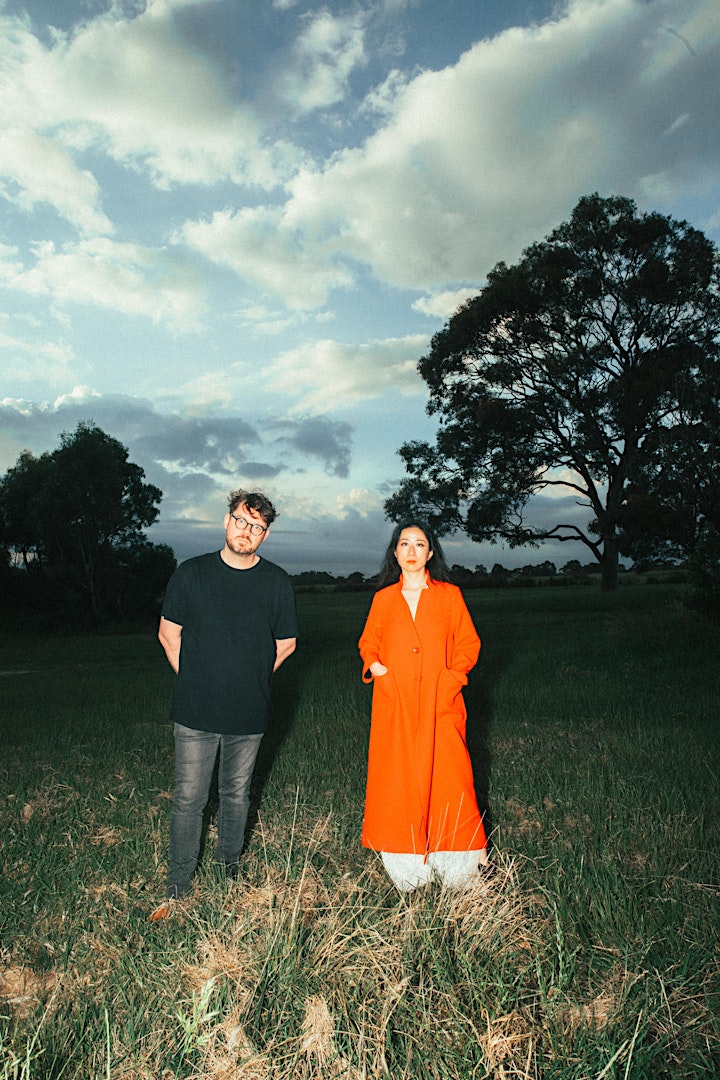 Join us for a special event at Small Time in Brunswick as we launch the limited-edition vinyl copies of this special release. Physical copies will be available to purchase on the night, with Tim & Mindy available for signings. Music will be curated by Music in Exile DJ's, and without giving too much away, don't go home before a special, intimate performance from Tim & Mindy themselves.
Entry is free, plus drinks and nibbles from 6pm, Wednesday, May 26.
Please RSVP via this eventbrite ticket to secure your spot!
~~~~~
"Some of the best Australian electronic music of 2021." - MTV
"Virtuosic traditional Chinese guzheng meets shimmering modern electronic music on this intoxicating and transportive collaboration." - Gorilla vs. Bear
"A wholly impressive, captivating and thought-provoking release." - Purple Sneakers
"Drawing on house and dub influences, the result is a sprawling project that serves as an ode to the possibilities of collaboration, combining old and new to create something truly unique." - NME
"It's intriguing, it's also very beautiful. And, frankly, a banger. But it's not just one of these things, and that's important." - ABC
~~~~~
Early in 2020, the music community was forced to close its doors, not only to the outside world, but to each other. Creative partnerships were lost, performances cancelled, studio time scrapped. In response to these limitations, innovation and co-operation blossomed. Melbourne's Music in Exile label, a not-for-profit aimed at profiling musicians from refugee, migrant and diaspora backgrounds, kick-started the new Building Bridges series, aimed at keeping individuals connected and inspired during lockdown.
The first release in this series was Nervous Energy一 触即发, the debut, collaborative effort from Melbourne-based thinker and innovator Tim Shiel and Chinese/Australian guzheng master, Mindy Meng Wang 王萌.
Over the course of 2020, the duo worked ceaselessly on developing new material in spite of ever changing COVID restrictions. First recorded by Mindy at home on her 21-string guzheng, and then shared with Tim via the internet to be reworked into something unprecedented by both parties, the result is a collection of tracks that oscillate from breakbeat to minimal house influences and laid-back dub and pop sounds, underpinned throughout by an acoustic instrument with a story that is thousands of years old.
Order your copy of Nervous Energy一 触即发 now, or listen via the streaming platform of your choice.
http://bit.ly/OrderNervousEnergyVinylHere