Description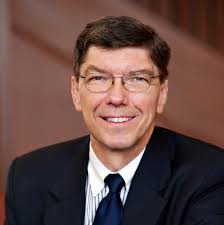 "Companies focus too much on what they want to sell their customers, rather than what those customers really need. What's missing is empathy:a deep understanding of what problems customers are trying to solve.". Clayton Christensen
The world of complex B2B technology sales is undergoing seismic shifts. In the past hardware led the way, then software, now it's cloud services.
These shifts have also seen a corresponding shift in buyer behaviour.
.Far more educated later stage buyers with clear expectations and a ruthless procurement process.Additionally in the past once sold, as a supplier you got your money and outcomes were the customers problem. That is no longer the case. In a cloud services world customers only pay for what they use, they also typically pay a lot less. If they don't use it or don't get value, they quickly stop using it.
Thus, in the past, a PO resulted in a big payday. A PO these days is almost meaningless, the real result is only achieved when customers achieve their business outcomes.
Historical go-to-market models simply cannot deliver the bookings, revenue and profit growth targets many sales teams have set themselves.
In this two day workshop you will explore how to;
Understand the new buyer behaviours
Shift thinking from product led, to outcome led
Become more collaborative and co- creationalist with customers
Form dynamic performance ecosystems that enable and empower customers to generate meaningful and tangible impacts against their desired business outcomes
Create opportunitiesoutside IT
Meaningfully differentiate and, in doing so, significantly increase opportunity size and conversion rates
Stay engaged with customers via ecosystems, to ensure they achieve validated success against their desired business outcomes
Successfully engage new buying centers such as finance, their boards, operational leaders
evelop, nurture and leverage a powerfully differentiating dynamic performance ecosystem
Develop new mindsets, thinking models, creativity and imagination, to open new opportunities for your organisation
Whilst re-imagining your go-to-client model, you will additionally receive from these two days a number of pragmatic tools and frameworks that you can immediately apply, even in the context of your existing sales motion, to dramatically improve customer and prospect engagement.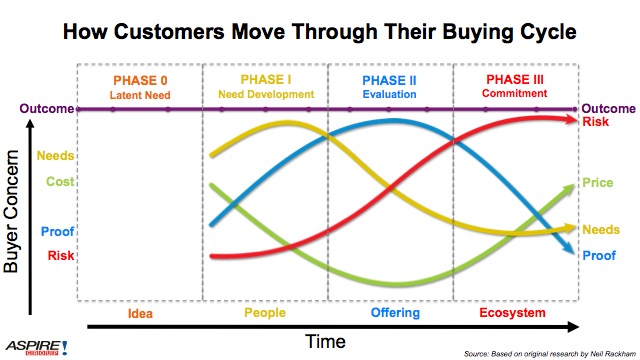 After the workshop
Following completion of the workshop and workshop survey you will also receive two eBooks courtesy of the ASPIRE! Group
How Dave / Suzy led their sales team from irrelevance. A short (30 min read) fable that explores the journey you will embark on with your sales team. The barriers you will face and how you can overcome them in transforming your team from their current state to your envisioned future state
Inspirational Quotes. Over 200 inspirational quotes that we use in our client engagements to inspire, motivate, support and provocate our clients to strive for amazing results
Before the event
Prior to the event a number of short readings and videos will be provided to help set the scene and engage your mind in the different thinking that will be explored.
After the workshop is completed we will be available for follow up discussion to assist you in reimagining your go-to-client model. Both days will be fully catered with morning and afternoon tea and lunch provided.
We very much look forward to seeing you there.