Description
Join us in creating the next generation of innovation in problem solving
Mindhive is taking the next step and we are inviting you to come and meet with us.
We're building a problem solving ecosystem. An Airbnb for brains.The world's first crowdsourced consultancy, where our most pressing issues are solved by the power of many.
A mix of human and artificial intelligence. Machine and deep learning.
We're all eventually heading there - it's just we're heading there now.
In return, you will be part of the exclusive group using, learning and actively shaping MindHive 2.0.
What: Shape the Future is hosting a year-long community of practice, private events, complimentary Academy tickets, honorary and volunteer opportunities, and beta-user demonstrations here at MH HQ or in your capital city. This is one of them!
Where: Public
When: Wednesday 20 February 2019, 5pm-6:30pm
Who: Shape the Future members and a guest
Host: Bruce Muirhead (Mindhive CEO and Founder).
If you're interested in this event, but not a member, express interest in joining the Shape the Future now and join us for the evening.
Regards
Jacob Hampson | Mindhive Team | +61 403 380 905 | jacob@mindhive.it
---
The first marketplace of minds | Mindhive. One platform with the wisdom of many.
"There's this idea that today's problems can be solved by the traditional methods that have served government and business well for decades. I don't believe that. And if that's how you're currently working - you're not solving problems. All the work I have ever done - tell me one thing. We're so complicated as organisations. There's so many parts. Yet that's where the ideas come from. The solution? Right now, we need platforms between government, business and the community to harness those ideas. We need platforms that engage our smartest. Geoff Mulgan (Nesta) recently wrote: The "bigger mind"—human and machine capabilities working together—has the potential to solve the great challenges of our time. That's why we created Mindhive. Our Mindhive partners are able to crowdsource the collective minds of the best, brightest and most diverse. Inside - and outside." Bruce Muirhead, CEO and Founder, Mindhive.
For 3 years the Mindhive platform has mobilised the collective intelligence of 13,000 minds to solve the problems of business, government, universities and non-profits. The smartest person in the room is the one who looks beyond it. Mindhive allows you to fight the obvious with our collective mind power, who continually solve complex problems faster, cheaper and smarter.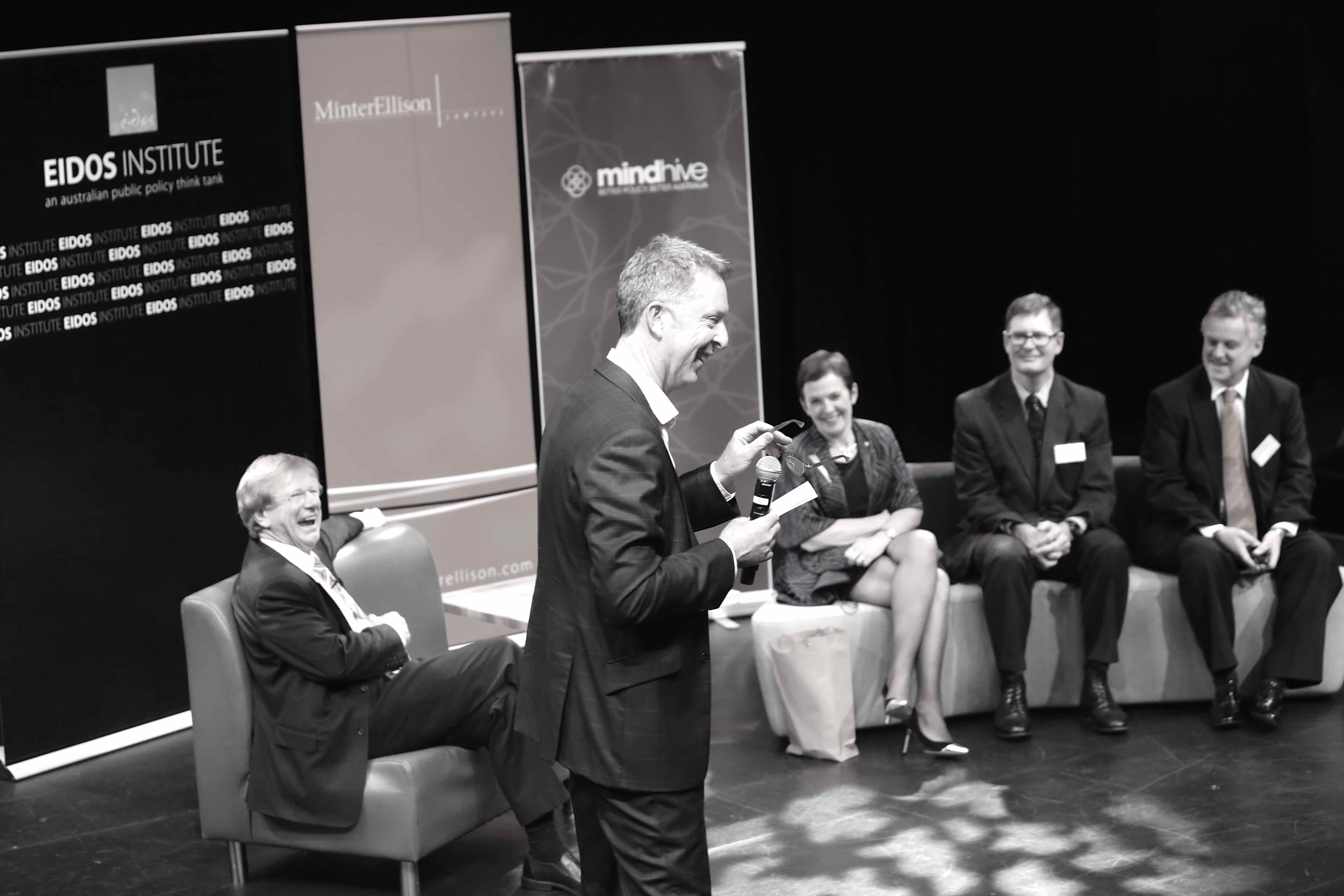 "The good news is we're embarking on the next stage of our journey. We want to draw on the benefit of our experience by crowdsourcing ideas for the next iteration of the platform from Australia's best impact thinkers. Together, we will ensure that MindHive 2.0 is the problem-solving tool that the world's leading organisations deserve. We're inviting you to express interest in joining a group of Australia's thought leaders, pioneers and mavericks in our Mindhive 2.0 Shape the Future community"