Mindfulness Retreat - January 2016

Monday, 25 January 2016 at 6:00 pm

-

Wednesday, 27 January 2016 at 3:00 pm (AEDT)
Event Details
Mindfulness retreats are an opportunity to spend two days practicing yoga, meditation and mindfulness with a community of like-minded people.
An immersion retreat like this is an opportunity to experience the life-enhancing benefits of living truly in the present and offers a quality of experience that deepens over time. When we allow ourselves this time, we gain insight into ourselves and how we connect with life in the moment.
Over the course of the retreat, you'll experience a blend of mindfulness practices including yoga, pranayama, sitting meditation, walking meditation, body scan meditation, mindful eating, mindful listening, karma yoga (which means to engage in every day activities mindfully) and more.
This semi-silent retreat is a nurturing, enlightening and rejuvenating retreat that will leave you feeling more conscious and connected when you return to daily life.
Full details about the retreat can be found @ http://mrsmindfulness.com/course-detail/mindfulness-retreat-january-2016/
FAQ and ticket terms can be found here
Tickets for this retreat are limited so book your spot now.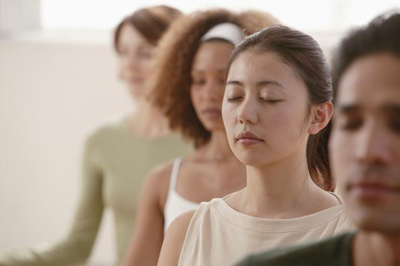 When & Where

Satyananda Yoga Ashram
300 Mangrove Creek Road
Mangrove Creek, New South Wales 2250
Australia

Monday, 25 January 2016 at 6:00 pm

-

Wednesday, 27 January 2016 at 3:00 pm (AEDT)
Add to my calendar
Organiser
Mrs Mindfulness (Melli O'Brien)
Melli O'Brien is an accredited yoga, meditation teacher and a certified mindfulness teacher. Known for her down-to-earth, engaging and authentic teaching, she has guided hundreds of people through her retreats and courses.
She has a unique talent for distilling the essence of the worlds wisdom traditions into practical, engaging and inspiring teachings for every day people.
Melli lives in northern NSW but teaches all over Australia at both her retreats and also as a speaker at conferences and festivals. She also has a blog where she shares tip and teachings on bringing mindfulness into everyday life. Check it out @ http://mrsmindfulness.com/
What People Are Saying
"It is one thing to talk eloquently on the subject of mindfulness and it is another thing to actually practice mindfulness. Mellissa is one of those select few who walks her talk."
-Swami Kriyatma Saraswati – Mangrove Mountain, Australia 
"I am enthralled when I listen to Mellissa teach because there is a delightful mixture of gentleness and incredible power that comes through her message. She has intelligent ideas, a strength of experience, and a driving passion to help the world in an area that is most neglected – the mind. If we tuned in to her message, we would make profound changes in our lives. She is a voice that must be heard."
-Charmaine Burke – Sydney, Australia
"My weekend with Mellissa learning the keys to mindfulness was such a treat! Melli has a calm and confidence that allows her to share her passion and knowledge in a way that is inspiring and everlasting. She is organised yet relaxed, and the techniques I bought home with me have given me confidence to manage everyday challenges as a new mother and bring a new found balance to work and enjoying the magical moments that is my life."
- Kathleen Moore – Brisbane, Australia
"Thank you for giving me the ability to have more peace, more understanding of what it means to be fulfilled and happy. Through cultivating mindfulness I have learnt to manage my anxiety and enjoy life so much more."
- Richard Cowell – Sydney, Australia
Check out more testimonials here http://mrsmindfulness.com/testimonials/