Connect with nature, your family, and yourself in this wild natural playground. Wash away stress and return feeling relaxed and revived.
About this Event
Unplug and connect with nature, yourself and others!
A mindful adventure for the whole family up Cedar Creek will enliven your senses, relax your mind and challenge your body. This natural playground is filled with an abundance of rock pools, tumbling waterfalls and ancient rainforest.
Rock-hop up the creek over granite boulders and slabs. Take your shoes off if you dare and feel your connection with the earth. We'll invite you to participate in some simple guided mindfulness practices to heighten your sensory awareness and connection with the landscape. In less than a kilometer we'll arrive at the main falls where you may swim in the healing tumbling waters. Alternatively, you may choose to rest and contemplate by the water's edge.
Our journey continues above the waterfall as we explore shaded pools and vibrant forest. There's opportunities for for both 'play' and individual quiet reflection. Let us tailor this experience to what you need. A nourishing vegan morning tea is also provided.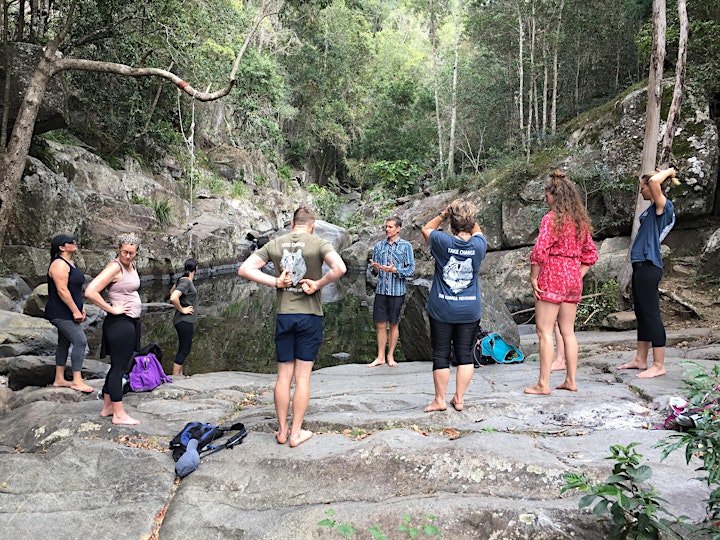 What's happening when?
7:30am Meet at Cedar Creek Falls car park (end of Cedar Creek Road). There is no phone reception here.
Commence walk and rock-hop up Cedar Creek, with mindfulness and sensory activities along the way and healthy vegan morning tea (please advise before hand if you have any dietary requirements).
12:00pm Arrive back at cars
Getting there:
Drive to the end of Cedar Creek Road (20 minutes from Samford Village). The road crosses the creek multiple times along the way. There is a car park at the end of Cedar Creek Road and a gate restricting vehicle access beyond this point. Your guide will meet you here.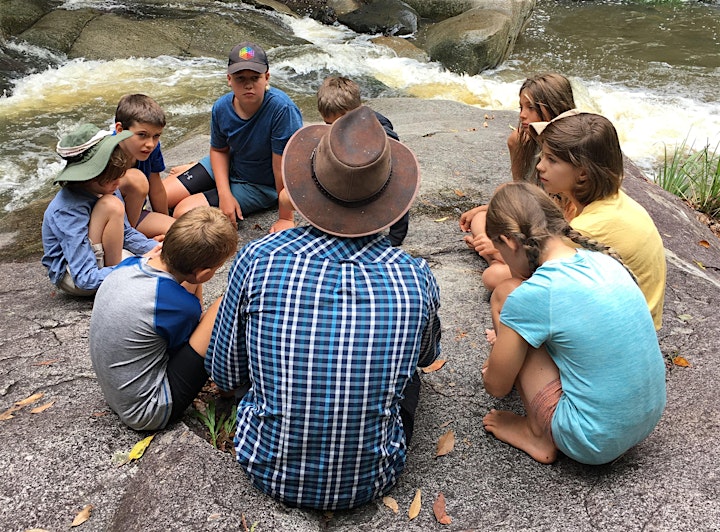 What to wear on the start of the walk:
Walking clothes or active-wear- Check the weather for Cedar Creek (4520) a raincoat may be handy as we'll still proceed in light showers.
Walking shoes- although you may choose to walk with bare feet
Swimmers- There are no change rooms at the falls. You may want to wear them under your walking clothes
Sun hat
What to take on the walk:
Small Daypack with the following items
Water bottle
Sunscreen and Insect repellent (no sprays please)
Packed Lunch (Morning tea is provided)
Notepad and Pen (optional)
Things to note:
Walking distances- Depending on group fitness levels and how many breaks are taken throughout the day, the group may walk from 1.5 to 3km.
There are no bathroom facilities at the venue so go before you arrive and plan for 'bush wees' during the day.
Phone reception is very limited at the venue. We encourage you to switch it off for the duration.