Mindfulness Book Launch & Climbing Mount Everest in a Wheelchair
Description
AN EVENING OF MINDFULNESS | MENTAL HEALTH | OVERCOMING ADVERSITY
Hosted by The Parc
Book Launch and Mindfulness session with acclaimed life coach and speaker - Matt Purcell

Story telling with Scott Doolan - Paraplegic athlete attempting to climb Mount Everest
What to expect on the night and what you will get out of the experience:

From Scott Doolan - Apexgen Athlete | Attempting to be the paraplegic to climb Mount Everest Base Camp with minimal assistance in March 2018

Come listen to a story of adventure and be inspired by Scott Doolan's EPIC journey of overcoming adversity.
Scott is a 29 year old from Newcastle who lost the use of his legs when he was 17 in a motorcycle accident. He is attempting to become the first paraplegic to climb 18,192ft up to Mount Everest Base Camp with minimal assistance in March 2018. This mission is hoped to build awareness for mental health and inspiring others to overcome adversity.

You'll get to meet Scott and the team that will be going on this adventure with him, what his training is like both physically and mentally. You will be inspired to do more within yourself after this session.

Want to help Scott get there? show your support on his crowdfunding page - https://pozible.com/project/help-scott-wheel-up-mt-everest-1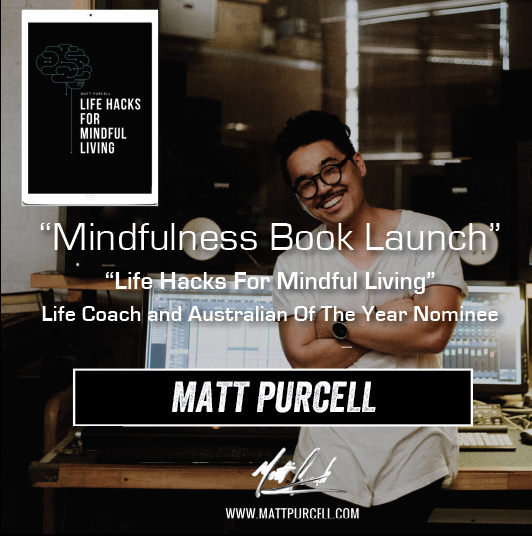 From Matt Purcell -

Australian Of The Year Nominee

| Author | Life Coach | Speaker | Music Artist
Be inspired and educated by one of Australia's dynamic and rising life coaches and speakers Matt Purcell as he launches his new book "Life Hacks For Mindful Living". Matt will be speaking on mindfulness and mental health, giving us some key strategies and tactics on:

How to identify what causes emotional suffering


What mindfulness is and how we can practice it effectively

An overview of the Life Hacks book

Matt has been on national television, nominated as Australian Of The Year and run's a thriving business "The Green Room MP" in Warners Bay which helps hundreds of families with music, academic and life coaching services. Suitable for all ages.
Find the book here: http://www.mattpurcell.com/shop