Make a difference in your Early Learning and Primary School education with practical, evidence-informed mindfulness and movement techniques.
About this event
If you work with children, you'll know that sitting still is not always an option.
This is where Mindful Movement Brain Breaks can help you change the classroom dynamics and:
support learning ready states ('lighting up the brain')
foster social emotional learning
reduce stress and anxiety
help with transitions
regulate behaviour
and much more
*Held at Edith Cowan University, School of Education, Mt. Lawley*
Developed by Australian Teachers with feedback from Australian Schools, this Professional Development Workshop, will empower you with mindfulness and movement practices to support your and your students' physical, mental, emotional, and social health and wellness. One breath at a time.
Designed for the Early Years (mat-work) and Primary School classroom (chair-based), we'll discover how to use mindfulness and movement to help growing bodies and minds stretch and strengthen.
With lots of practice opportunities during this one-day course, you'll leave this workshop confident to bring breathing, movement and relaxation into your classroom the very next day.
Pre-Requisites:
This workshop is suitable for absolute beginners, all bodies, types and shapes. No experience or additional equipment is needed. You only need a passion for Health and Wellbeing for Children.
Use yoga and mindfulness activities to bring children into learning ready states
Learn and practice mindfulness and movement tools to effectively promote health, learning, and achievement. for children aged 3 - 12. We will practice activities on chairs as well as on carpet for younger ages (Kindy - Year 1).
Training Material:
A 100 page Manual
Twelve ready to use lesson plans (which we will practice during the training)
Proof of PD (Certificate)
Classroom resource (40 Australian Yoga and Mindfulness to use in your classroom) - Optional.
Links to AITSL Standards:
FA4.1 Support student participation
FA4.2 Manage classroom activities
FA4.3 Manage challenging behaviour
C1.3 Based on current research on effective teaching and learning
C1.6 Is relevant when needed
C3.1 equips teachers and school leaders to deal with future as well as current challenges
Competency Framework for Education Assistants (Special Needs)
L3. Assist with training students in the acquisition of self management, e.g. life skills
HEALTH PROFESSIONALS - PARENTS - EDUCATORS
This workshop is not only for Educators, EA's and school related work. If you're working or living with children and are looking for resources to help support calm, behaviour management, mindfulness, movement, social emotional learning and stress release, then this workshop is for you. We've trained hundreds of parents, teachers, healthcare professionals (including OT's, Psychologists, Physio-Therapists, Speech Therapists, Mental Health Professionals and more). If you've got questions, just get in touch!
FURTHER INFORMATION
Hundreds of teachers have successfully implemented Mindfulness and Movement tools in schools in Australia and New Zealand
Teachers/Admin staff don't need to have any previous yoga experience.
No special equipment is needed. You 'only' need breathing bodies.
Mindful Movement is suitable to all abilities (including those with special needs) and can be held anywhere: in the classroom, in the canteen, on the oval. With 5 children or 100 children.
Teachers/staff will leave the workshop confident and empowered to teach short 'Wellbeing/Mindfulness/Yoga' brain breaks in the classroom where they see fit (used as transition, preparation for testing situations, to set up/finish the day, and more) without adding anything to their (already full) curriculum.
About Yogazeit:
Yogazeit is a registered Health Promotion Charity and Not for Profit Organisation based in Fremantle, WA. Our mission is to empower and educate Australian School Communities (and Aged Care) with Mindfulness and Movement to support physical, mental and social Health and Wellness. One breath at a time.
All proceeds of this training will support our outreach activities to remote and regional Australian school communities.
**********************************************************************************
This event is proudly supported by Edith Cowan University ECU, School of Education.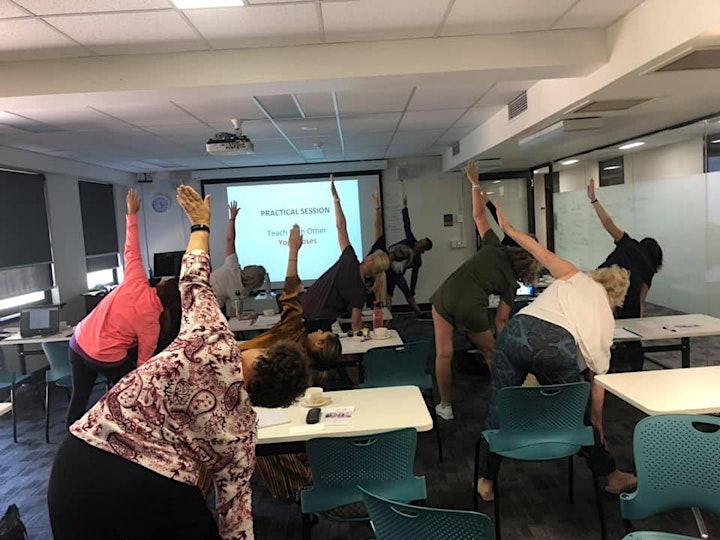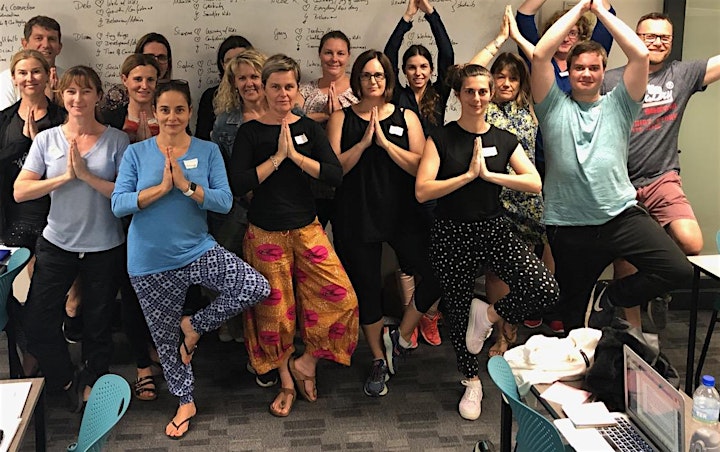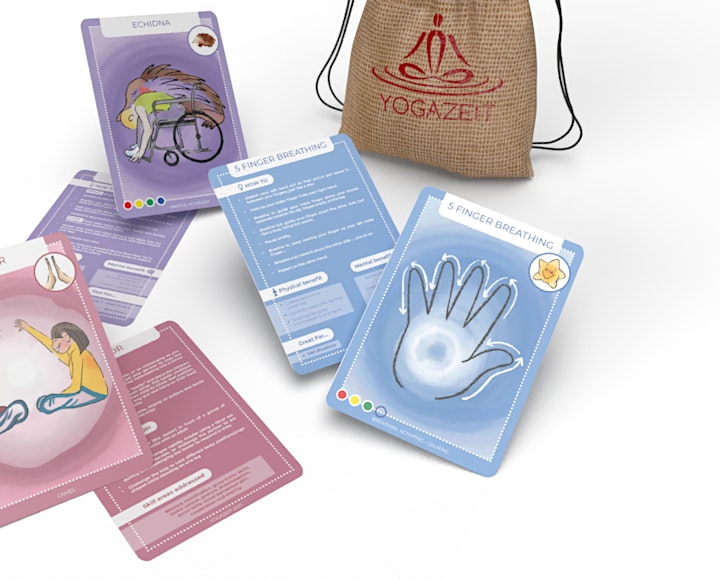 Organiser of Mindfulness and Movement for Primary School and Early Childhood Education