Learn how mindfulness can help improve your relationship with money in this 90-minute workshop delivered live via Zoom.
About this Event
Fostering a mindful relationship to money and wealth means you can make better financial decisions and plans.
Learn how to create a positive relationship with money and how to approach your finances, debt and spending plan in a calmer and more proactive way in this 90-minute live Zoom workshop. Facilitated by expert mindfulness teacher and Chartered Accountant, Gavin Eichholz.

"Fears and worries around money and financial stability are linked to our survival instincts. We have a sense that financial insecurity or loss may threaten our physical survival. By using mindfulness, we can understand this psychological process and make sure we accurately assess both our current situation and our options for the future. In this way, we make financial and life decisions from a basis of reality rather than from fear, leading to wiser, more accurate and better decisions." — Gavin Eichholz
✔ More accurate and better financial and life decisions.
✔ Develop a healthier relationship with money and finances.
✔ Reduce anxiety and fear around money.
✔ Feel better about yourself, your financial situation and your future.
✔ Better understand psychological processes that interfere with good financial decision making.
✔ Learn how to leave criticising or judging thoughts about your financial decisions behind.
"Mindfulness helps you to keep your thoughts in the present moment. As you practice, you tend to get better at calming the mind and keeping things in perspective." — Dr Grant Blashki is a practising GP and Beyond Blue's lead Clinical Advisor

Understand how your brain works and why you react the way you do to challenging times and change.
Research behind how anxiety impairs your ability to make financial decisions.
Understand how to use mindfulness to reduce stress, anxiety and overwhelm around money and financial decisions.
Obtain practical tips on how to work with challenging thought patterns and difficult emotions that arise in relation to your finances.
How to develop mindful spending habits that are aligned to your financial goals.
How to approach your finances, debt and spending plan (budget) in a calmer and more proactive way.
Obtain tools to create a positive relationship with money.
How to bring mindful awareness to the various areas of wealth you currently have in your life.

This workshop is for anyone who….
Feels stressed, anxious and overwhelmed when it comes to money.
Has heightened emotions of fear when thinking about their financial situation or future.
Experiences repeated worrying and regretful thoughts regarding finances.
Avoids looking at their credit card statements, debt and budgets.
Makes bad financial decisions and then criticises and judges themselves about them.
Has a lack of control over their spending habits.
Is battling to save money and pay off debts.
LEARN FROM THE BEST. FACILITATED BY GAVIN EICHHOLZ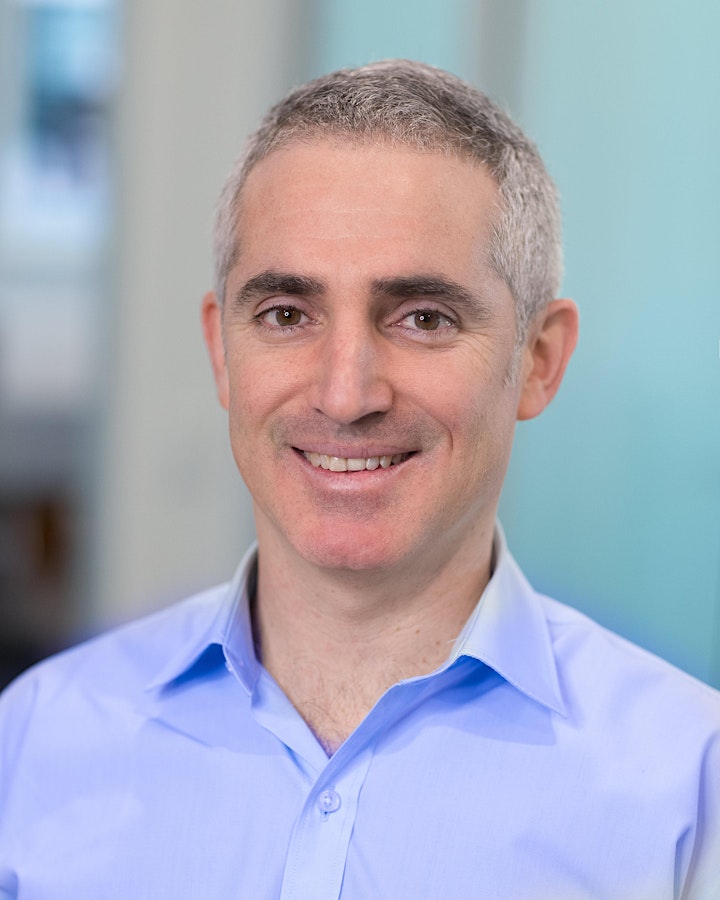 Gavin is a mindfulness-based coach and psychotherapist with a Masters in counselling and psychotherapy.
He is also a Chartered Accountant who has worked in the financial services sector and accounting practices where he has held numerous roles at a manager and senior manager level. He has completed all the Chartered Financial Analyst (CFA) examinations and has a Diploma of Financial Planning.
In the last 15 years Gavin has embarked on a personal self-development journey that was sparked by an interest in meditation, mindfulness and how the mind works. Gavin is passionate about mindfulness and meditation and has used them daily in his own life for an extended period of time. He has done numerous meditation and mindfulness-based retreats and workshops all over the world including three 10-day insight meditation retreats.
Gavin's practice and understanding of mindfulness has allowed him to get an experiential understanding of how it positively impacts his moment to moment experience of life. He has a passion for sharing these insights and the benefits of mindfulness with others.
Gavin is also passionate about nature and uses his own extensive experience of mindfully being in nature to facilitate experiential Connect Mindfully with Nature sessions.
Gavin operates his coaching and psychotherapy business, Empower to Shine, to assist people with gaining more clarity and confidence with various life issues and to facilitate mindfulness and meditation sessions. He also does financial coaching for individuals on cash management/budgets and using mindfulness to effectively manage anxiety over money-related issues and decisions.

Mindfulness Works Australia created and runs Australia's most popular mindfulness course. We run physical courses throughout Australia, which are the same as our live online courses. We have a team of dedicated, highly experienced mindfulness facilitators and full-time back-end admin and support people to address your questions and assist with any aspect of the course.