Learn the Interior Design tips to create a beautiful home to inspire a positive and healthy life, with Anastasia Dinos of Mood Design.
About this Event
Buy one ticket, get the second ticket half price with the code MOODHP!
About the Workshop
Your home should allow to be your best self, so if you don't feel your best at home, something needs to change and I'll show you what.
Before designing any home, it's important to understand yourself, your vision and how you want your home to make you feel. In this foundation workshop, HIA Award Winning Interior Designer Anastasia Dinos will guide you through a process of digging a little deeper to define your personal ideal style that aligns with your goals and who you are. Anastasia touches on evidence based research that shows how our surroundings influence our thoughts, moods and behaviours. Finally she will share her strategies for creating a home that makes you feel good.
A blend of theory, facts and practical tips, this workshop is designed to inspire you to start small but start somewhere.
Walk away with focus, intention and inspiration to start creating a home you love.
YOU WILL:
Understand the link between your home and your health
Choose colours based on Colour Psychology
Realise why clutter is bad for your health
Define your personal style for your home
Take away practical tips to turn your home into a haven
THIS IS FOR YOU IF:
Your home doesn't feel quite right and you're not sure where to start or what to do.
OTHERS ARE SAYING:
"I loved loved loved Anastasia's workshop! She has the ability to not just teach you the tools and strategies for creating a beautiful home, but more importantly, she helps you to tap into creating a life that is beautiful." Jo
"I attended a Mood Design by Anastasia workshop a few weeks ago. The tips and tricks provided during this workshop were beyond invaluable and it's clear that Anastasia is a genius in her field. I used Anastasia's expert knowledge to transform my home and work spaces into the perfect environments for R&R and success respectively." Tim
"Thanks again for Saturday!! It was SO GOOD!! I spent yesterday re-arranging furniture and doing a big clean and declutter!!" Felicity
Website https://www.mooddesign.com.au/
Instagram @mooddesign_
WHERE
Reno + Design Show
Exhibition Building, Brisbane Showgrounds
600 Gregory Terrace, Bowen Hills QLD 4006
WHEN
Sunday 14th March 2021, 10:15AM - 12:15PM
TICKETS
Please note that this workshop will be held at the Reno + Design Show which is a paid event. You will need to hold a Reno + Design Show entry ticket to attend the workshop. If you've already purchased a ticket to the 2021 Reno + Design Show, please select 'workshop only' tickets. If you'd like to book your workshop ticket together with the 2021 Reno + Design Show, select 'event & workshop' ticket.
IMAGES
– In attending the Event, you give permission for your image and likeness to be captured and used for future online promotional content.
– To request an image of yourself to be removed from social media or online channels, please contact connect@renodesignshow.com.au
About the Reno + Design Show
The Reno + Design Show is a renovating and home improvement showcase that brings together the best the industry has to offer.
Join a community of renovators, artisans, and tradespeople for two days of interactive workshops, talks, display spaces, homewares and samples from our local partners.
You will have the opportunity to source unique products for your home, start a conversation with an industry professional, or just check out what's on trend!
FIND OUT MORE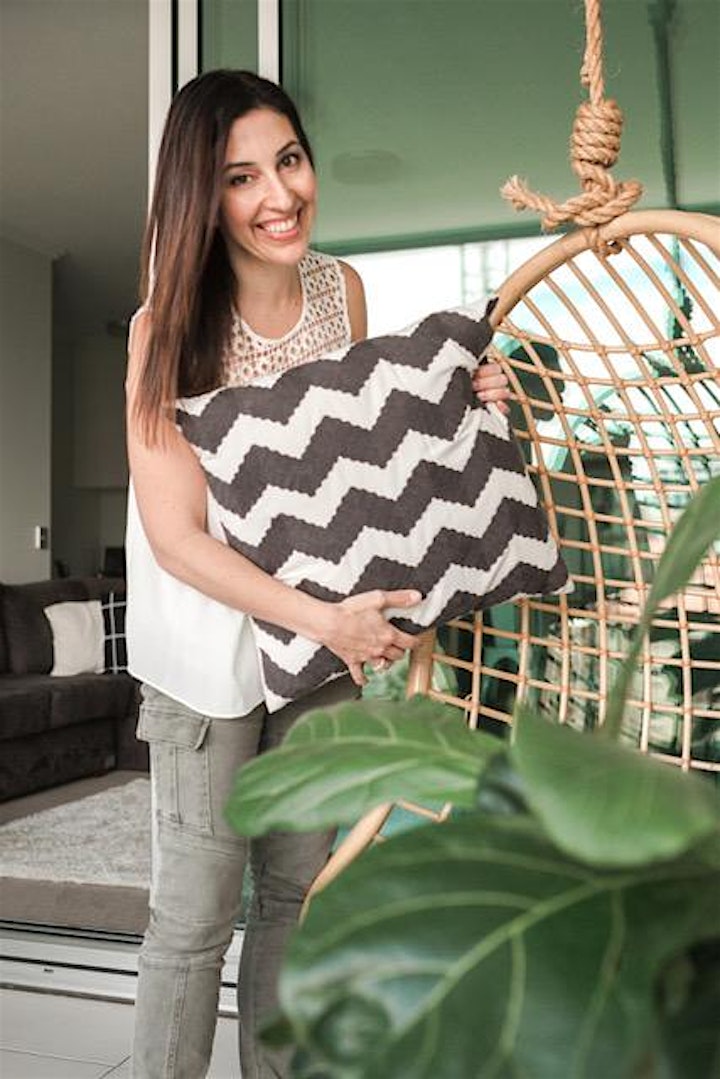 FOLLOW US
Instagram @renodesignshow
Facebook @renodesignshow
RSPV to our FB Event Reno + Design Show 2021
Tag us #renodesignshow
Newsletter
Subscribe to stay in the loop with our latest event news and stories.
FAQs
CONTACT US
Visiting
WHERE TO PARK
PUBLIC TRANSPORTS
Trains:
Bowen Hills and Fortitude Valley railway stations are less than a 10 minute walk from the Brisbane Showgrounds.
For further information phone TransLink on 13 12 30.
Buses:
Buses access the streets surrounding the Brisbane Showgrounds regularly.
You can also choose to ride the CityGlider buses, which provide high-frequency transport from West End to Tenerife and Ashgrove to Stones Corner, while the free City Loop bus service is perfect for exploring the CBD.
For further information, visit the TransLink website or phone 13 12 30.
Taxis:
The main taxi companies operating in Brisbane are Black and White Cabs (ph. 13 32 22) and Yellow Cabs (ph. 13 19 24).
There are taxi zones located outside Rydges Hotel and The George Bar and Bistro on King Street.