Description
The Mind Life Project + Mindful in May hosts a night of nourishment for the body and soul.

**** If you can't make this one or missed out on a ticket there will be another event like this on May 26th tix here
Winter is coming but there's no need to hibernate. If you've been wanting to learn meditation or simply need a mindful reboot come and enjoy a night of nourishment for body and soul.
Enjoy a wholefoods vegetarian dinner by the folks at Melbourne's adored Serotonin Eatery and be taken on a guided meditation by Dr. Elise Bialylew, Founder of The Mind Life Project , Mindful in May global meditation campaign and author of Mindful Month digital mindfulness guidebook, and experience the deep relaxation of sound meditation with guest Garth Stone.
If you have been meaning to learn how to meditate or you just need a mindfulness reboot - this event will provide you with an experience of mindfulness through guided meditation with a short introduction to mindfulness, a mindful eating practice and sound meditation.
Come alone or bring a friend - you'll have a chance to connect with new like minded people, form new friendship, + creative collaborations and share meaningful conversations through faciliated mindful communication practice.
Where:
Serotonin Eatery - 52 Madden grove burnley
When:
May 12th doors open 7pm for mindful mingling dinner at 7:30 sharp
Who:
Ideal for beginner and more experienced meditators
What to expect?
A vegetarian dinner served by Serotonin Eatery.
A guided group meditation by Elise Bialylew
A sound meditation by guest Garth Stone
Guided Mindful mingling to support new meaningful connections
Mindful in May is a global mindfulness meditation campaign started in Melbourne by Founder Dr Elise Bialylew and spread around the world teaching thousands how to meditate and raising money to build clean water wells in developing nations.
The Mind Life Project offers mindfulness training to individuals, groups and organisations and curates events to connect and inspire you toward better living.
Your Host: Elise Bialylew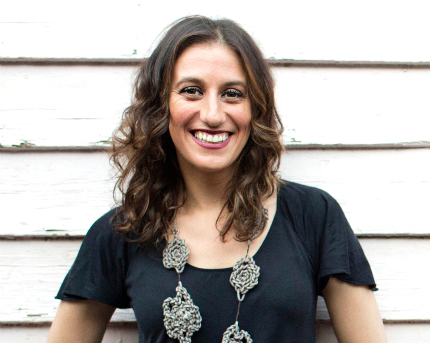 Elise Bialylew is the founder of Mindful in May, an online global mindfulness campaign that teaches thousands of people worldwide to meditate, whilst raising funds to build clean water projects in the developing world. A doctor trained in psychiatry turned social entrepreneur, she's passionate about coaching people and organisations to reach their full potential at The Mind Life Project. Her work has featured in the Huffington Post, New York Times, and on Australian Television.