Description
At the heart of mindfulness lies deep self-compassion, the understanding of one's actions towards self and towards others.
In this 90 minute mindful key note workshop you will learn practical transformative tools for mindful living that you'll be able to apply and to practice immediately.
"Life is a gift, never forget to bask in every moment of life's bliss." Author Unknown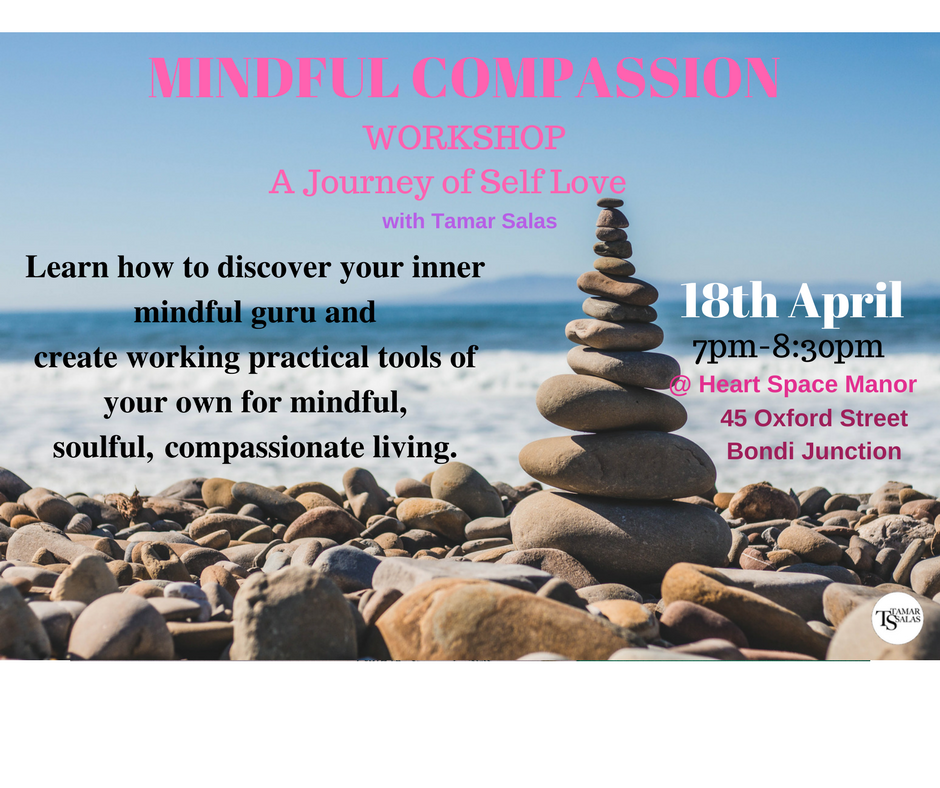 Testimonials from previous Mindful Compassion workshops:
"Thank you Tamar, this was amazing- a journey to learn myself" Mary Dwyer
"Thank you, thank you for your gifts and being present in my journey towards mindfulness! Hope to meet you again!!" Cecilia Refalo
"Thank you Tamar, you have helped me more than I could explain, please put me on your mailing list" Denise Robinson
"How my experience was: very humbling and improving, I do feel like I am a much better person" Sumi Pillar
"Great presentation made simple. A wonderful experience in this world where everything is moving so fast. Looking at things and choosing my time in a more positive way. I am grateful for your time, wish there was more." Sue
"Tamar is truly amazing!!! She radiates love, calmness in her sessions she is an excellent teacher and I have learned so much and would love to participate in many more sessions" Lots of Love Joy Sarmonikas
"Thank you so much Tamar, I have learnt and wish to know more about mindfulness and positivity's. After being through traumatic life in last three years and loosing loved ones from one another. This seminar has definitely helped me a lot to walk through my grief, let go of the past, be mindful and look forward to the future. Much appreciated Tamar. Look forward to attending more seminars by you." Ean Quah
Please note:
This one time event has limited capacity to 30 people only, please book early to save your space.