Mind Over Machine: Robotics and the Future of Work

Tuesday, 26 February 2019 from 7:45 am to 9:15 am (AEDT)
Event Details
From artificial intelligence to virtual reality, automation is fast becoming the inevitable. In the face of technological disruption and increasing automation in the workplace, how do we as humans remain relevant and what are the critical skills we need to thrive in the new working world of Industry 4.0? What industries will automate and which will grow? Should upskilling be mandated by employers? And how can future forward businesses thrive in an an increasingly autonomous world?
Join leading industry experts for a breakfast panel discussion moderated by Yolanda Redrup, Technology Journalist at Australian Financial Review on Mind Over Machine: Robotics and the Future of Work.

Panelists include:
Gavin Smith
President, Bosch Australia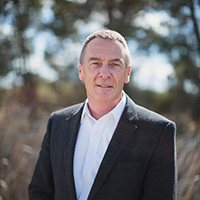 Gavin Smith joined Bosch Australia in 1990 following 10 years in various Information Technology roles at a number of well-known Multinationals in Australia and New Zealand. After a successful two years in Frankfurt as part of Bosch's Automotive Original Equipment Sales team, Gavin held a number of senior leadership positions in the company's Australian business including Regional President of the Powertrain Division from 2003 and Regional President of the Vehicle Safety Systems Division from 2008.
In 2011, Gavin was promoted to the position of President and Chairman of the local subsidiary Robert Bosch Australia. As the world's biggest supplier to the automotive industry, Bosch believes the future of mobility will be connected, automated and electrified. Bosch is also a leading Internet of Things (IoT) company and has committed that all product categories will be connected by 2020 – a key enabler for Smart Cities and Industry 4.0.
In 2016 Gavin was appointed as the Chair of the Internet of Things Alliance Australia(IoTAA), the peak body for organisations involved in realising the potential of IoT for Australia. He is also a Director of The Yield, the award winning Australian AgTech company, and Toongi Pastoral, a subsidiary of Alkane Resources.


Jo Clancy
Senior Strategy & Innovation Lead, Customer Experience Lead at TAC Victoria


Jo Clancy is a lifelong learner, driving strategy and innovation across a world leading social insurance scheme and providing strategic advice in future thinking and innovation to clients across the public and private sector. Alongside work as a consultant, Jo is the Senior Strategy & Innovation Lead in the Office of the CEO at the Victorian Transport Accident Commission (TAC). Jo heads up an enterprise wide Innovation function that drives the execution of TAC's 2020 strategy.
Jo launched her career as a physiotherapist before working in various health management roles in the UK and US health systems. Upon returning to Australia, Jo branched into business planning, strategy and innovation roles. Jo has a double degree Masters in Health Management and Business Administration (MBA) and is an accredited practitioner in Customer led Innovation, PRINCE project management, Executive Coaching and PROSCI change management.

Robert Wickham
Area Vice President, Salesforce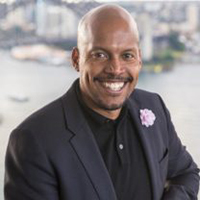 Robert Wickham is Salesforce's Regional Vice President Platform & Emerging Technologies for the Asia Pacific Region. He leads a team of specialists throughout the region that helps customers transform their business using the Customer Success Platform.
Regional Vice President Platform & Emerging Technologies Asia Pacific Region.
Prior to joining Salesforce, Robert ran the Engineered Systems business at Oracle across Australia & New Zealand. He joined Oracle through acquisition in 2008 and initially ran Oracle's System Management business in North America.


Roz Gregory
Director, Asia-Pacific and Japan (APJ) Customer Success and Transformation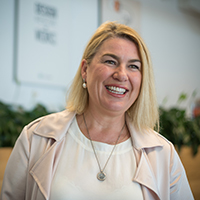 Roz is currently the Director, Customer Success APAC for Pivotal. She is a specialist in technology-led transformation across Asia-Pacific, from ASX 100 leadership to start-up execution and experience establishing and scaling complex, global businesses touching customer acquisition, business operations and post-sales life-cycle management.
As a Customer Success leader, Roz is naturally focused on sustainable go-to-market execution.
Experience includes P&L ownership, global program management, GTM strategy, sales leadership, corporate communications, sales operations and business transformation with both home-grown and global organisations such as Ernst and Young (UK), Westpac, BAT, UGL, VMware and Pivotal.


Yolanda Redrup (Moderator)
Technology Reporter, The Australian Financial Review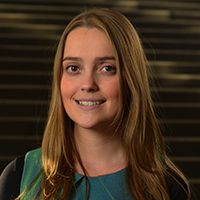 Yolanda Redrup is a technology reporter for the Australian Financial Review. Her journalism career started in 2013 for Smart Company as business reporter. In 2014 she moved to Fairfax Media to join the traineeship program, working across The Australian Financial Review and The Age covering business, real estate, breaking news and crime. She has been in her current role as technology reporter for The Australian Financial Review since 2015 and focuses on start-ups, venture capital, tech trends and listed company coverage.
When & Where

Melbourne Town Hall (Swanston Hall)
90-130 Swanston Street
Melbourne, VIC 3000
Australia

Tuesday, 26 February 2019 from 7:45 am to 9:15 am (AEDT)
Add to my calendar