Description
May 12th is International ME/CFS Awareness Day, and this year, awareness day activities are being planned right around the world between 5th and 12th of May. We've decided to hold our Perth #MillionsMissing event on Saturday, 11th of May this year (rather than the internationally planned date of the 12th) due to higher levels of pedestrian traffic walking by on Saturday, to create event photos for news on May 11th and 12th, and also to avoid any clashes with family time on Mother's Day.
This is a great opportunity for our community to gather together and generate awareness for the illness, with displays of large signs, a sea of people wearing red #MillionsMissing t-shirts, and a field of empty pairs of shoes - representative of patients missing from their lives due to the illness.
Bring
You may like to purchase a red #MillionsMissing t-shirt to wear on the day.
There are currently two styles available on Zazzle: Style 1 and Style 2.
To make it easier to find the right shirt for you, we've put together a photo album here.
Alternatively, you can wear red (for #MillionsMissing) or blue (for ME/CFS). We will be taking photos on the day.
We have about 100 pairs of shoes from our 2018 #MillionsMissing event, which we will again lay out on display. Those who can attend are also welcome to bring a pair of shoes to represent others who are unable to. However, you will need to be responsible for your own shoes and keeping an eye on them - we recommend only bringing second hand shoes that are no longer needed.
BYO food and drinks (or purchase from nearby vendors) for a picnic and social gathering with others. There are no BBQ facilities, and only limited shaded areas. Please BYO picnic rugs, folding chairs, and other items for comfort, and any unexpected weather changes on the day.
About #MillionsMissing
#MillionsMissing is a global campaign for M.E. health equality, in recognition of the millions of people around the world who are missing from their lives, from workplaces, and from hobbies due to Myalgic Encephalomyelitis / Chronic Fatigue Syndrome, otherwise known as ME/CFS. For more information, visit millionsmissing.meaction.net
This event is to help raise community awareness of this illness - which has been largely forgotten by our healthcare system, with negligible funding going to researching the underlying biological causes of the illness, and inadequate support for patients through the medical system and disability support services.
Unlike the AIDS rallies of the 1980's, you won't find legions of ME/CFS patients waving placards in the streets demanding support - many patients are too sick to leave the house, and some are completely bed bound. Instead, there will be a #MillionsMissing display of empty shoes - symbolic of a plea for recognition and support rom those who are too sick to attend.
Venue
The gathering will be held outdoors at Yagan Square, Perth CBD, and is wheelchair friendly.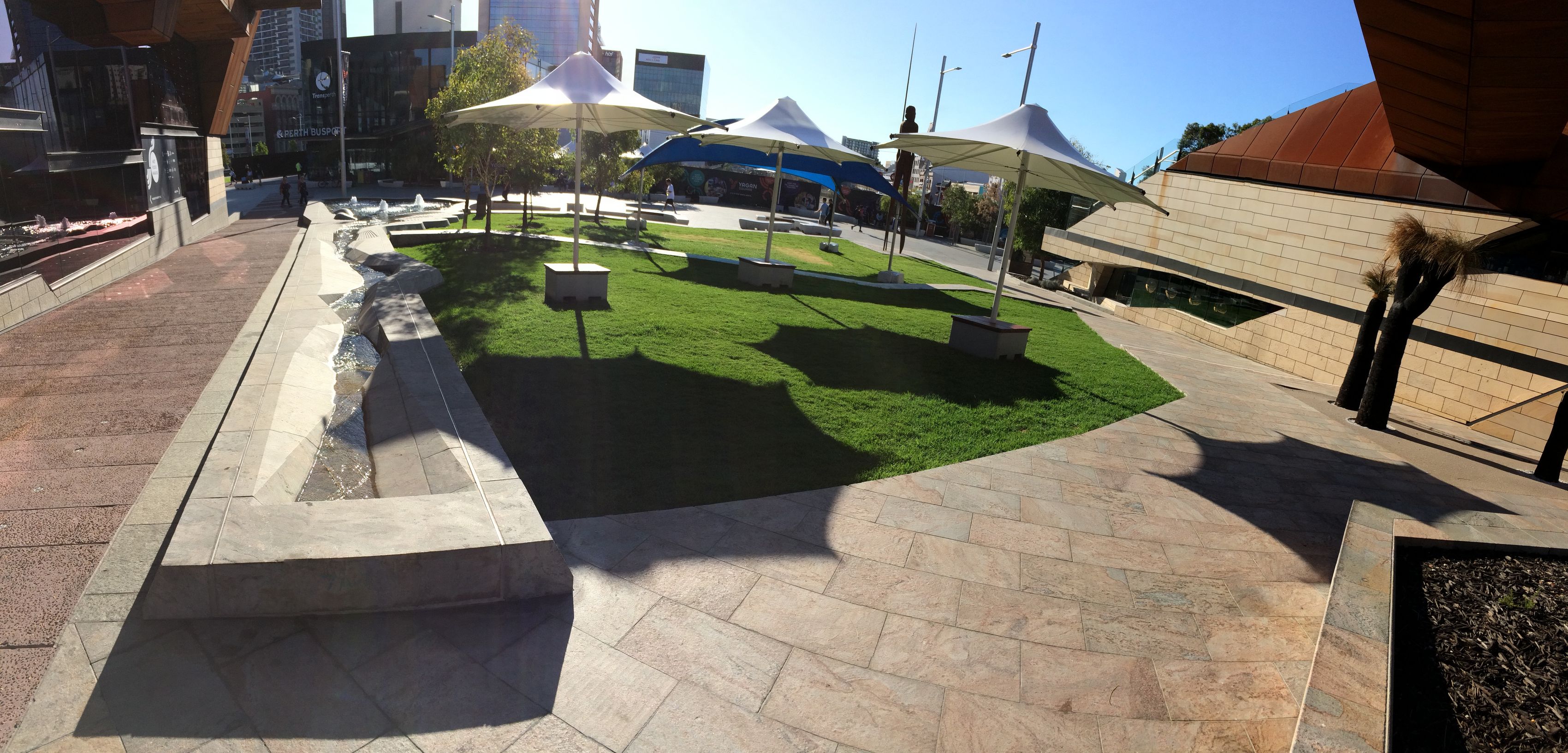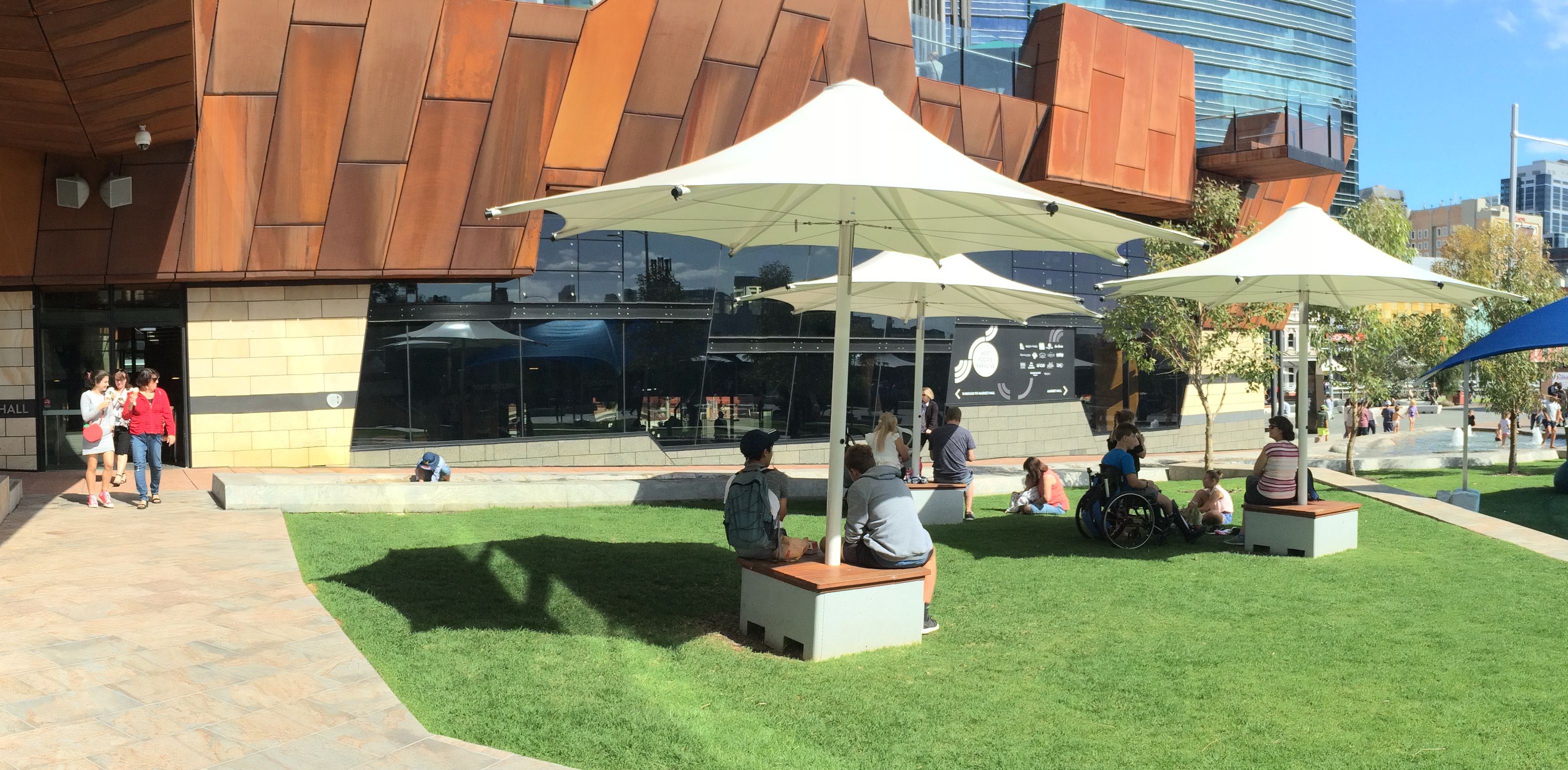 Parking & public transport
Getting to the event by public transport couldn't be easier, with Yagan Square being between Perth Busport and Perth Train Station. You can research your public transport options by clicking here.
If you need to drive, some street parking may be available. There are several car parks close to Yagan Square, visible on Google Maps. More information on parking can be found on Parkopedia.
Perfume-free environment
We ask ALL attendees to be mindful of hyper-chemical sensitivities in ME/CFS patients. Please refrain from wearing perfume, fragranced deodorants, and hair care items that have strong odours. Perfumes can trigger migraines and add to the severity of illness in some people. Unscented antiperspirants recommended.
About May12th
Each year around the world on the 12th of May, patients and organisations celebrate International Awareness Day for ME/CFS. Buildings and landmarks around the world illuminate blue for Light Up The Night, and last year Australia had just over 20 landmarks lit up in blue. For more information, visit may12th.org.au
About ME/CFS
ME/CFS is a complex and disabling chronic illness affecting an estimated 17 million people worldwide. Conservatively, an estimated 101,000 Australians have ME/CFS, though it could be as high as 240,000. An estimated twenty five percent of these people are housebound, and many are confined to bed – unable to care for the simplest of their own needs.
ME/CFS is characterised by post-exertional neuroimmune exhaustion with long recovery periods, neurological impairments, immune and gastrointestinal impairments, and energy production/transportation impairments. Symptoms are debilitating, and may include difficulty processing information, short term memory loss, pain, sleep disturbance, muscle weakness, flu-like symptoms, susceptibility to infections, cardiovascular-, respiratory-, or thermostatic issues, and sensitivities to food, odours and chemicals.
The cause(s) of ME/CFS are unknown, and currently, there is no laboratory diagnostic test for ME/CFS. Instead, ME/CFS is diagnosed on clinical grounds, and is a diagnosis made by exclusion.
Contact
If you need to contact us, have any questions, or if you would like to help our volunteers on the day with setting up beforehand or packing down afterwards, please email us at info@mecfswa.org.au.