Description
UPDATE: Buyers of general admission Mii Pudnanthi 2019 tickets will now also receive full access to the live music stage (including during Archie Roach's performance on October 13). This change has been made possible through generous philanthropic support. A partial refund will be made available to anyone who previously purchased full price tickets to the Sunday concert to see Archie.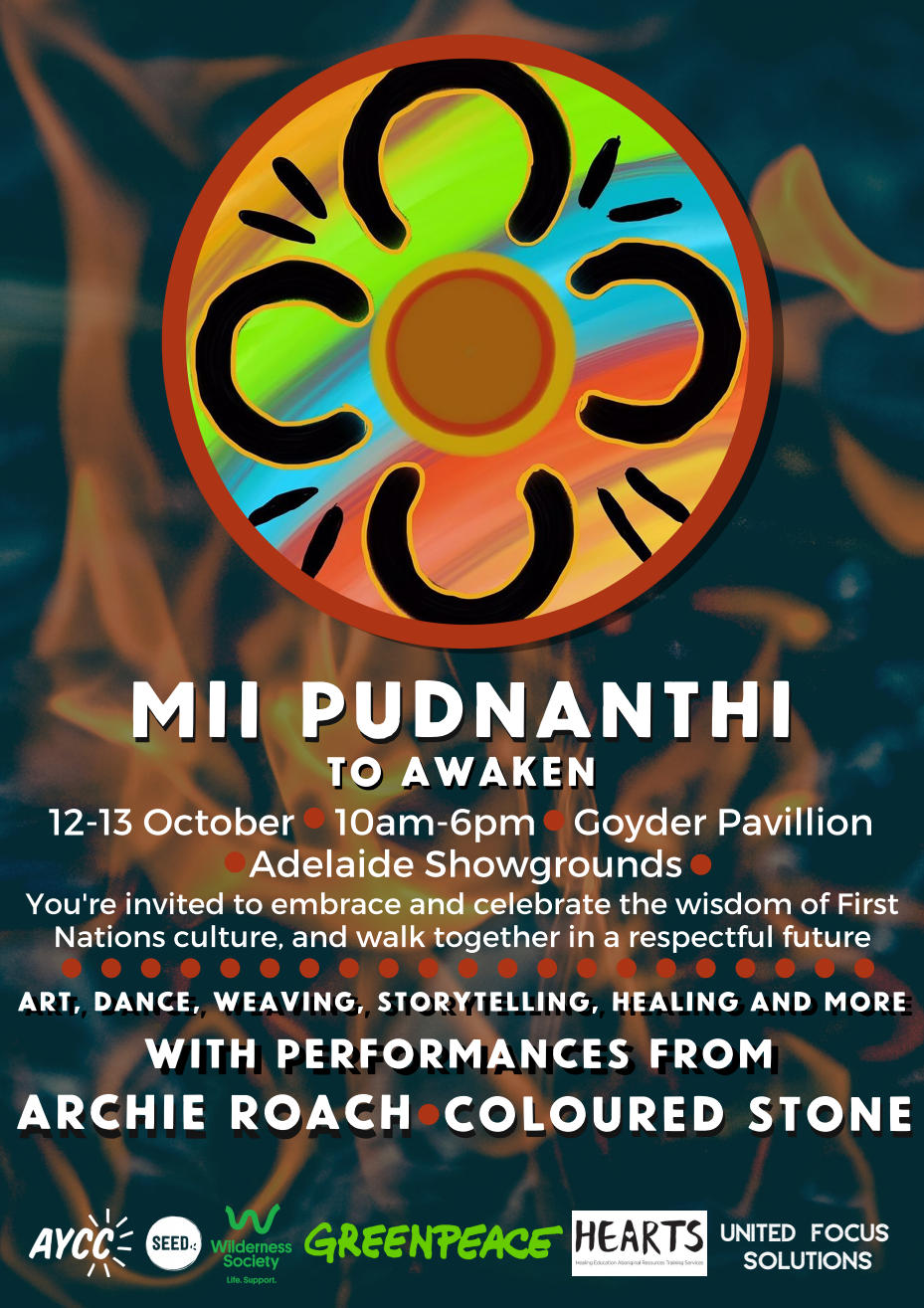 The inaugural Mii Pudnanthi or "To Awaken" in Kaurna language, is a celebration of Aboriginal culture and an invitation for all cultures to come together and awaken the spirit of this country.
Mii Pudnanthi showcases the culture of the Aboriginal people of South Australia through visual arts, song, dance ceremony and performance.
It celebrates the unique holistic approach to health & healing, characteristic of Indigenous Communities across Australia.
Pudnanthi extends an invitation from Traditional Owners and Custodians to all Cultural Groups to come together in mutual respect to forge a new pathway of reconciliation.
Mii Pudnanthi 2019 will create opportunities for Indigenous and Non-Indigenous Artists, and Performers from all regions to network and share their knowledge, develop new skills and recognise collaborative achievements.
The event is hosted by the Traditional Custodians in conjunction with HEARTS Indigenous Corporation, United Focus Solutions and has been made possible through philanthopic donations.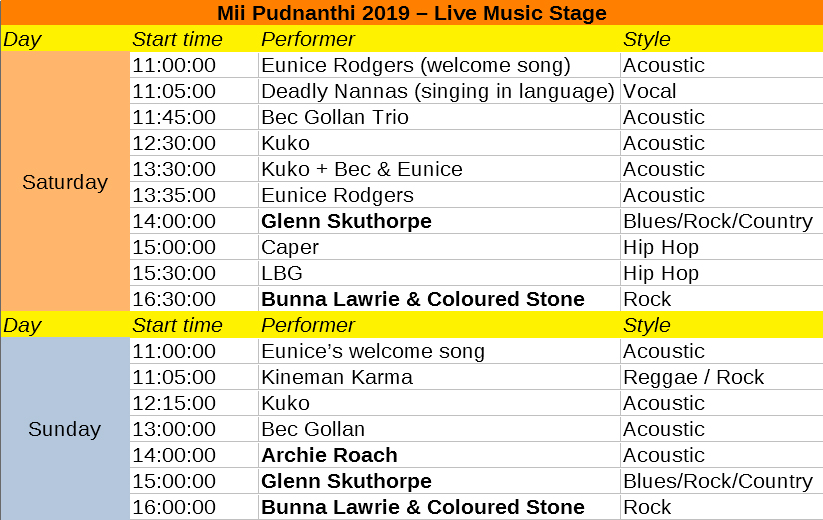 FAQs
What's the refund policy?
Yes, up to the day before the event.
Do I have to bring my printed ticket to the event?
No - Personal identification or an electronic ticket is sufficent.