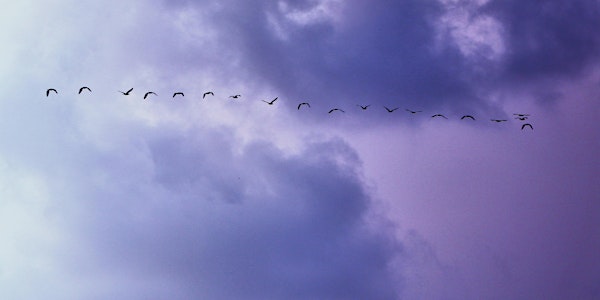 Migration and Multiculturalism Research Interest Group Seminar
Regional refugee settlement: Rethinking the relationship between settlement and secondary mobilities
About this event
Abstract:
Regional settlement of people from refugee backgrounds has become a federal, state and often also local government agenda in Australia. As well, it is an objective of regional employers seeking to plug labour shortages and a concern of non-government organisations facilitating their refugee clients' relocation from cities. Relocating to regional towns may also be desired by members of refugee background communities themselves, adding to the multiple contexts of refugee movements to regional Australia. In this presentation we investigate the tensions between different understandings of regional refugee settlement and mobility or secondary migration, which can be broadly ascribed to either the realm of 'migration managers' or refugees themselves. These include on the one hand a dominant vision of regional settlement as the final, ongoing destination of a refugee, which frames retention as settlement success and problematizes secondary migration, and, on the other hand, an understanding of regional settlement as a stage in a social and spatial settlement trajectory that meets certain needs and dreams temporarily and often incompletely. Building on a critical review of policy initiatives and Australian scholarship on refugee settlement, we analyse qualitative data from interviews with former refugees who speak about their experiences and the meanings of mobility as part of their often multi-local settlement journeys.
Martina Boese is a Senior Lecturer in Sociology in the Department of Social Inquiry. Her research has focused on regional migration, settlement and mobilities; precarious migrant status; migrant, refugee and racialised employment; and Australian migration and multiculturalism policies. Her publications include the books Becoming Australian. Migration Settlement Citizenship (MUP, 2014), the edited collection Critical Perspectives on Migration, 'Race' and Multiculturalism in Australia (2017) and articles in the Journal of Ethnic and Migration Studies, Sociology, the Journal of Sociology and Ethnic and Racial Studies. Martina is committed to critical social research at the intersection of lived experiences, discourses and perspectives on migration and migrant and refugee work, and government policies, that can contribute to addressing social injustice.
Anthony Moran is an Associate Professor of Sociology in the Department of Social Inquiry at La Trobe University. He is the author of The Public Life of Australian Multiculturalism: Building a Diverse Nation (Palgrave, 2017), Australia: Nation, Belonging and Globalization (Routledge, 2005), and the co-author of Ordinary People's Politics (Pluto Press Australia, 2006). He teaches and researches in the areas of race, ethnicity, nationalism, migration and multiculturalism. His research articles have appeared in journals including Nations and Nationalism, Journal of Sociology, and Ethnic and Racial Studies. His recent research on migration, multiculturalism and social cohesion in regional Australia has been published in Journal of Ethnic and Migration Studies, The Australian Journal of Social Issues, and Sociology.