Description
If you talk about a midlife crisis, then that's what you've got.
A lot of people talk about a mid-life crisis and if you want to frame it that way, that's the way it'll be. Your experience of life can be fuzzy and unsure, blocked, or even frozen, not knowing quite what to do to break the pattern. But when you are feeling strong, open and free is when you feel you are creating your life.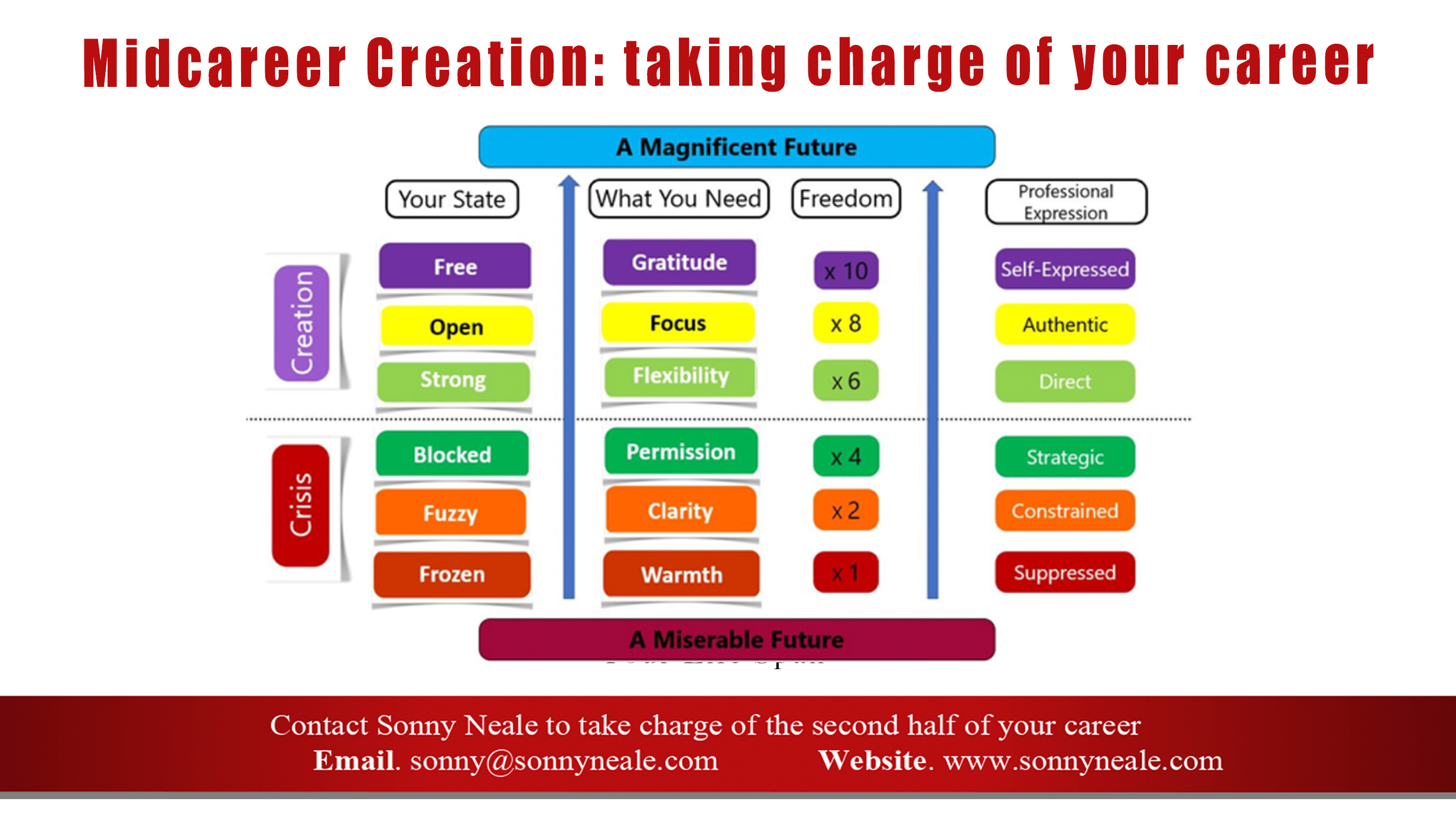 Whenever you feel like the locus of control has moved from you to someone else, that's when change feels like a disruption. When you feel like you are in charge of it we call it progress. The distinction between change and progress is to do with agency, how much personal control do you have over what is happening to you?
So the second half of your life and your career is one that we get to be very strategic about.
Our first 20 years formed how we were going to run the first half of our lives and career, now we need to be strategic about how we are going to create the last 40.
Attend a pre-work breakfast with other professionals like you and learn how to:
take control of your career

bring clarity and objectivity to planning the second half

understand what you really want from your life and your work
Take charge of the second half of your life and your career.
Have your work be a vocation, not a job.