Description
Welcome Dinner 21-July-2017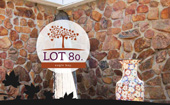 Please join us at Lot 80, 54 Sheens Road, Eagle Bay
for a Welcome Dinner at 7pm on Friday 21 July 2017,
Scientific Meeting : Management of Hypodontia from an Orthodontic and Prosthodontic Perspective
CPD: 5.5 hours
22-July-2017 9.30am start at Pullman Bunker Bay Resort
Keynote speakers: Drs Steve Singer and Glen Liddlelow (4 lectures)
The management of patients with Hypodontia and oligodontia may involve the whole spectrum of specialities. Treatment strategies must take into account the current dentition and orofacial anatomy, the future growth of the patient, the effect of interventions and provide a solution that minimises maintenance while providing an aesthetic and functional outcome for potentially, many decades. These lectures will provide some of the thought processes and treatment modalities employed for management of simple to complex patients.
Potpourri
Dr Janina Christoforou: Recurrent Aphthous Ulceration in Children
Dr Janina Christoforou: Obstructive Sleep Apnoea in Children
Dr Chaturi Neboda: Recipient of the Alistair Devlin Memorial Scholarship: "My experience in the city that knows how"
Dr Vanessa William: Ectodermal Dysplasia - case presentation
Dr Tim Johnston: Federal ANZSPD President Address: "Neonate frenotomies, it really isn't a fad"
Conference Dinner 22-July-2017
The conference dinner will be held at the beautiful setting of Wise Winery. The 3-course menu and wine is not to be missed!
A Bus will be available to transport delegates from Pullman Bunker Bay Resort at 6.45pm, returning at 11.15pm.
There are limited seats available on the bus, please contact Dr Rebecca Williams to reserve a place on the bus. anzspdwa@gmail.com


REGISTRATION CLOSES: FRIDAY 14 JULY 2017