Description
For the Fastest route to Success & Happiness; who yer going to call?
Blockage Busters!
'To take your Life to new Heights; you must first learn what's blocked you from doing so already.'
~ Steve Lyddy
In this interactive presentation; you'll discover 7 Major Blockages that Highly Successful People have Busted!
When: Tues 8th November 2016
Time: 6.00pm for a 6.30pm Presentation (30 mins to share food & network – Concludes 8.30pm)
Where: 360 Cube 4/83 Wellington St, St Kilda VIC 3182 Early bird (prior Oct 31st) $29.00 – Regular $39.00
Find out:
Why goal setting; vision boards and walking on hot coals don't work for most people! (But how you can make them work for you).

How to identify & rid yourself of the mental blocks that are holding you back from Success & Happiness

How to save yourself tens of thousands of dollars on personal & business development programs

Why you can think abundance & gratitude; but still stop yourself from getting get it!

Why a Personal Mission Statement is more powerful than a business mission Statement; and how to create yours

Master your emotions to maximise your success

Learn of the single most powerful ingredient to ensuring success and happiness in all that you do.



You'll also be Gifted with 3 'Self Discovery Tools' that provide... Immediate Beneficial Results!
SPEAKER: Steve Lyddy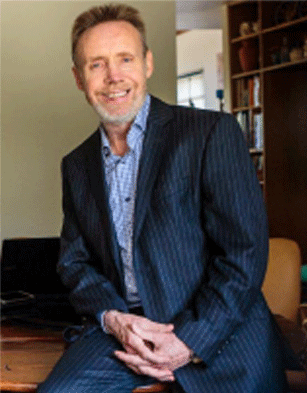 Steve Lyddy is a Life Architect; helping people redefine and redesign their lives through new ways of thinking and behaving.
Steve is a Nationally Accredited Life and Business coach with more than 30 years business experience of his own, and more than 20 years experience in coaching people in one capacity or another. In addition to what his learnt on his own personal development journey; Steve is qualified and uses a combination of powerful Cognitive Behaviour; Ego State and Hypnosis Therapy; NLP and other Mindset Strategies & techniques to assist his clients achieve greater success in their lives.
Steve explains why many people can't get ahead despite spending tens of $1000's of dollars on self development workshops, DVD's, webinars and self development books.
Steve will show you why goal setting, vision boards, mission statements and 'walking on hot coals'; don't work for most people; but how you can make them work for you. Steve provides you with the missing ingredient from the book and the movie 'The Secret'.
Steve clearly demonstrates that it is your core values and beliefs that determine your level of success in Life (and the irony that many of your core values and beliefs are not even yours, you've inherited them) and that until you deal with the core of who you are; your outer world is not going to greatly change.
Steve also provides you with a reality check up, doesn't make any false promises that there is a quick fix solution and an overnight fortune to be made. Steve however, will give you insights and tools that will having you leaving feeling informed, inspired, empowered and wanting more from your life; and most importantly Steve share from personal experiences.
---