Event Information
Location
Tank Stream Labs
Level 8, 11 York Street
Sydney, NSW 2000
Australia
Description
Do you want to learn from the experts in Power BI?
---
Agile Analytics training difference:
You will get hands-on experts delivering the training not trainers reading from a script

We can draw on our experience to provide real life scenarios where the materials apply

We can solve your real world problems during the class because we teach what we do in the field every day
See what our attendees have said:
"The course was really good, I got a lot out of it. The trainer was really great at explaining everything and answering our questions. The examples we worked through were really helpful. It gave us a greater insight into the tools available in Power BI and how we can use it to suit our business needs." Analyst – Qantas
"The Power BI training provided to us by Agile Analytics was excellent. Iman was very helpful throughout, and also adjusted the training materials according to our requirements.
Iman proved to be extremely knowledgeable on the subject matter, and was happy to answer any industry-specific questions we had throughout the course. Everyone who attended the session was very pleased having come away with a much more in-depth knowledge of Power BI and its capabilities.
I would not hesitate in recommending Agile Analytics Power BI training to friends and colleagues alike" – Business Analyst – Retail Safari – Optus
"This one day course with Agile Analytics was a great introduction to PowerBI and give me the foundations to learn more advanced features of this powerful tool. From a finance department point of view, if you are looking to implement PowerBI as a solution for management reporting then I can recommend this course for your staff to learn what it's all about!" Jason Fitzpatrick – Finance Manager
---
What will I learn?
This workshop is designed to take your Power BI expertise to the next level with a comprehensive training in Tabular modeling, DAX and data visualisation. All you have to do is bring your laptop and we will supply the rest!
Topics:
Data Acquisition

Data Modelling

Overview of data modelling (Flat, Star Schema, Snow Flake)

Data Modelling Techniques and Best Practices

DAX

Creating calculated columns and measures using DAX

DAX practical examples and patterns

Data Visualisation

Data Visualisation best practices

Advanced reporting techniques

Using Bookmarks, Synced Slicers, Themes, etc.

Power BI Website

Publishing and sharing with Workspace and Apps

Gateway set up

Schedule data refresh

Dynamic RLS (Row-Level Security)

Group project

Beyond visualisation: Advanced Analytics and Machine Learning

Tips for next steps and additional resources
For a better experience, Agile Analytics encourages you to bring your laptop. Alternatively you can contact us to organise a laptop for you (extra fee applies).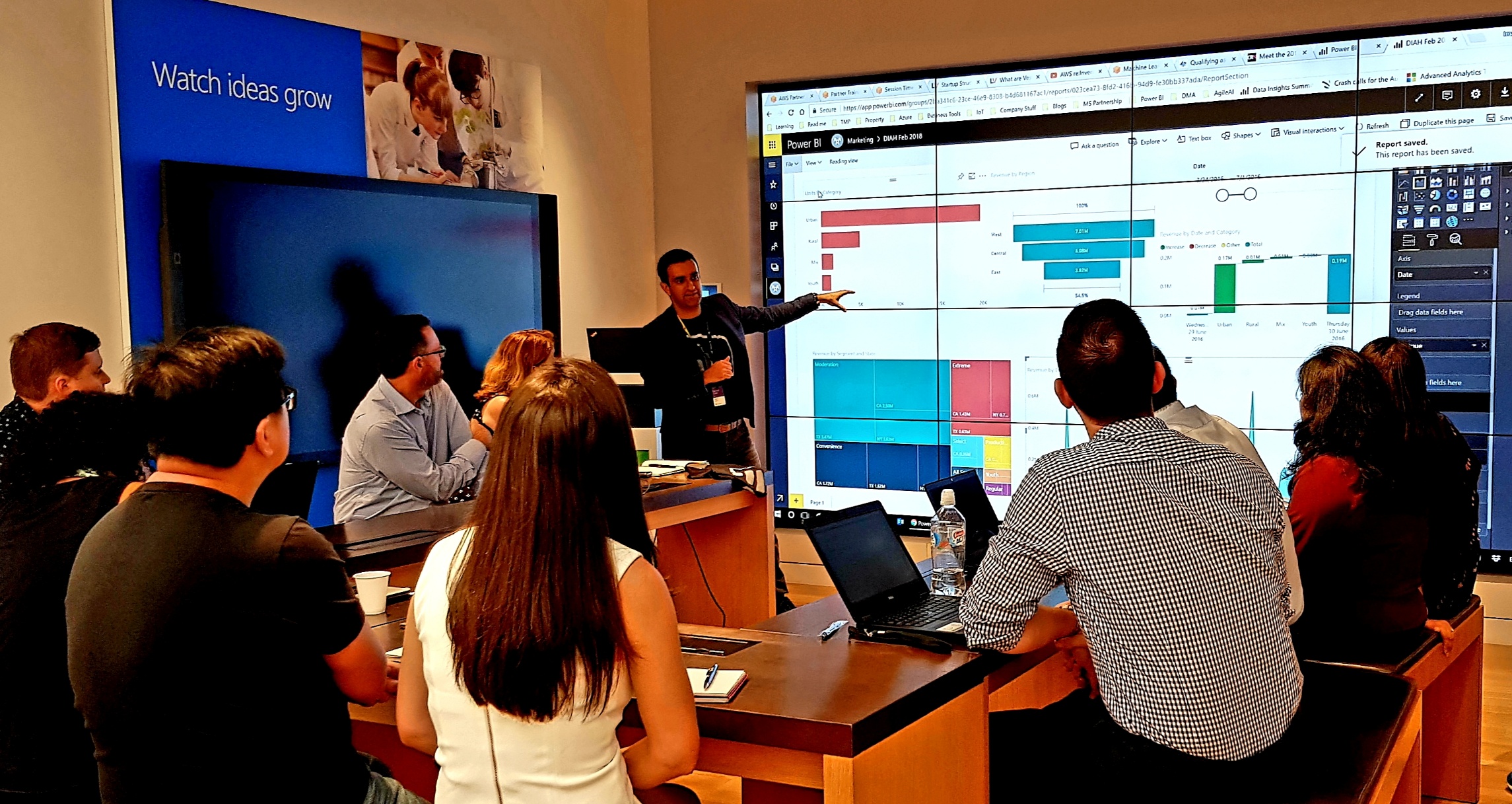 Date and Time
Location
Tank Stream Labs
Level 8, 11 York Street
Sydney, NSW 2000
Australia
Refund Policy